What Really Happened Between Zac Efron and Vanessa Hudgens?
Zac Efron and Vanessa Hudgens were together for about five years before calling it quits. So, what led to the breakup? It seems it might be complicated.
Those who watched Disney Channel's High School Musical know all about Zac Efron and Vanessa Hudgens. The duo had a ton of chemistry on the set, and it bled into their relationship offscreen, too. They dated for about five years officially starting in 2006.
Now, Efron and Hudgens aren't together, and Efron had a rumored new model girlfriend he's seeing. So, what happened to the golden couple of the early 2000s? Here's what we know.
Zac Efron and Vanessa Hudgens started dating around 2006 after meeting on 'High School Musical'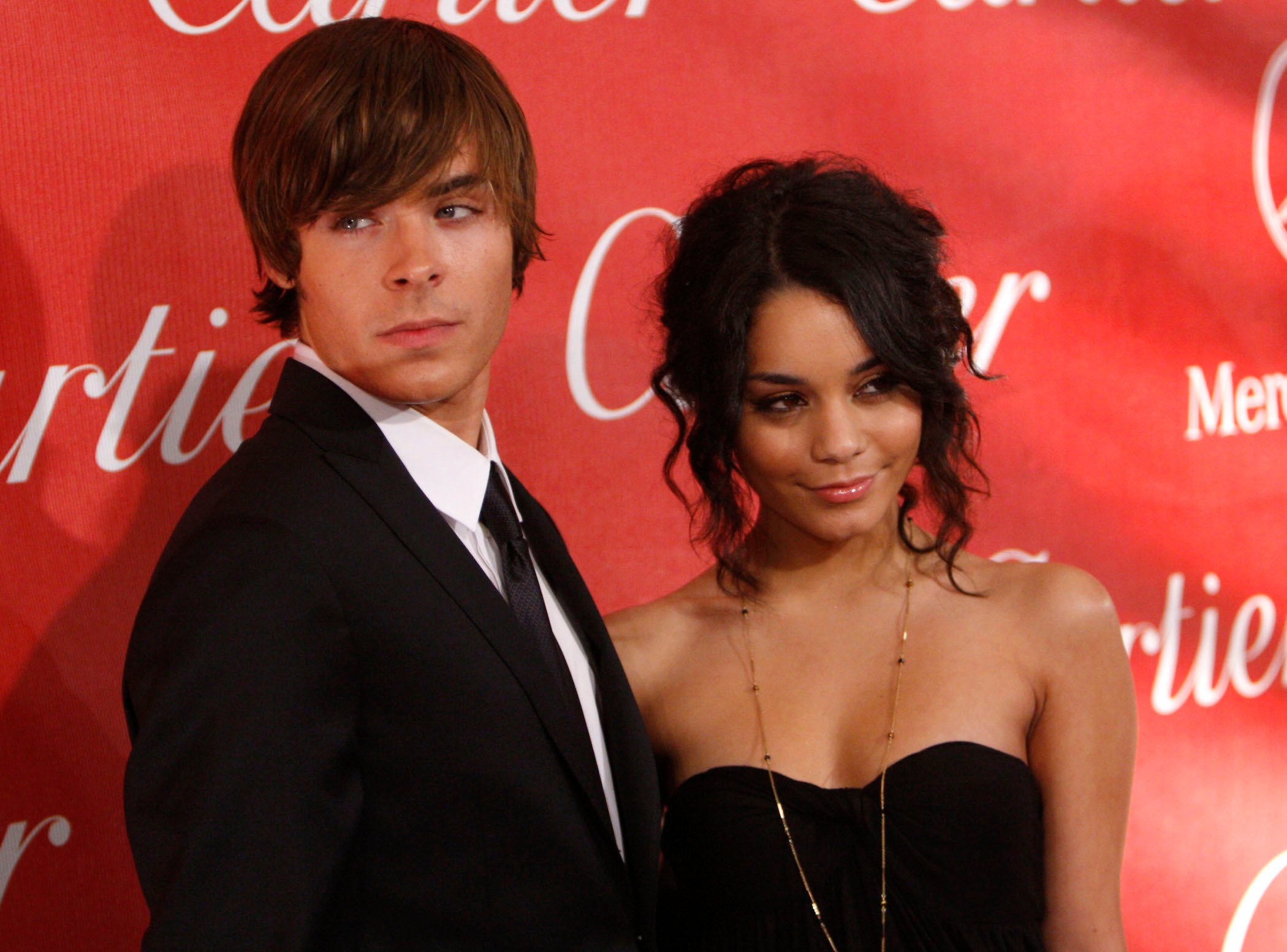 It was the magic of the feel-good Disney classic, High School Musical, that brought Efron and Hudgens together. Both Efron and Hudgens noted they had an instant connection, and Efron told People that he "clicked" with Hudgens from the very first moment, Elle reports.
"I was like, 'They're not trying us with other people,'" Efron said. "For some reason, we kept sticking around [for callbacks]. I don't know what it was with Vanessa, but we kind of clicked from the very beginning."
"We created a bond from the start," Hudgens added. While the couple didn't make things official until 2006, they were reportedly getting super close in 2005.
It seems it was relatively smooth sailing for the first year or so of the couple's relationship. While breakup rumors surfaced in 2007, Efron and Hudgens proved they were untrue. And engagement rumors followed a few years after, but Hudgens made it clear she was in no rush to get married. "I think [marriage and starting a family] is great, but I'm so focused on my career right now that it doesn't really cross my mind," Elle notes she told People.
Unfortunately, by 2010, the couple decided to go their separate ways.
They appeared to break up due to different life paths and desires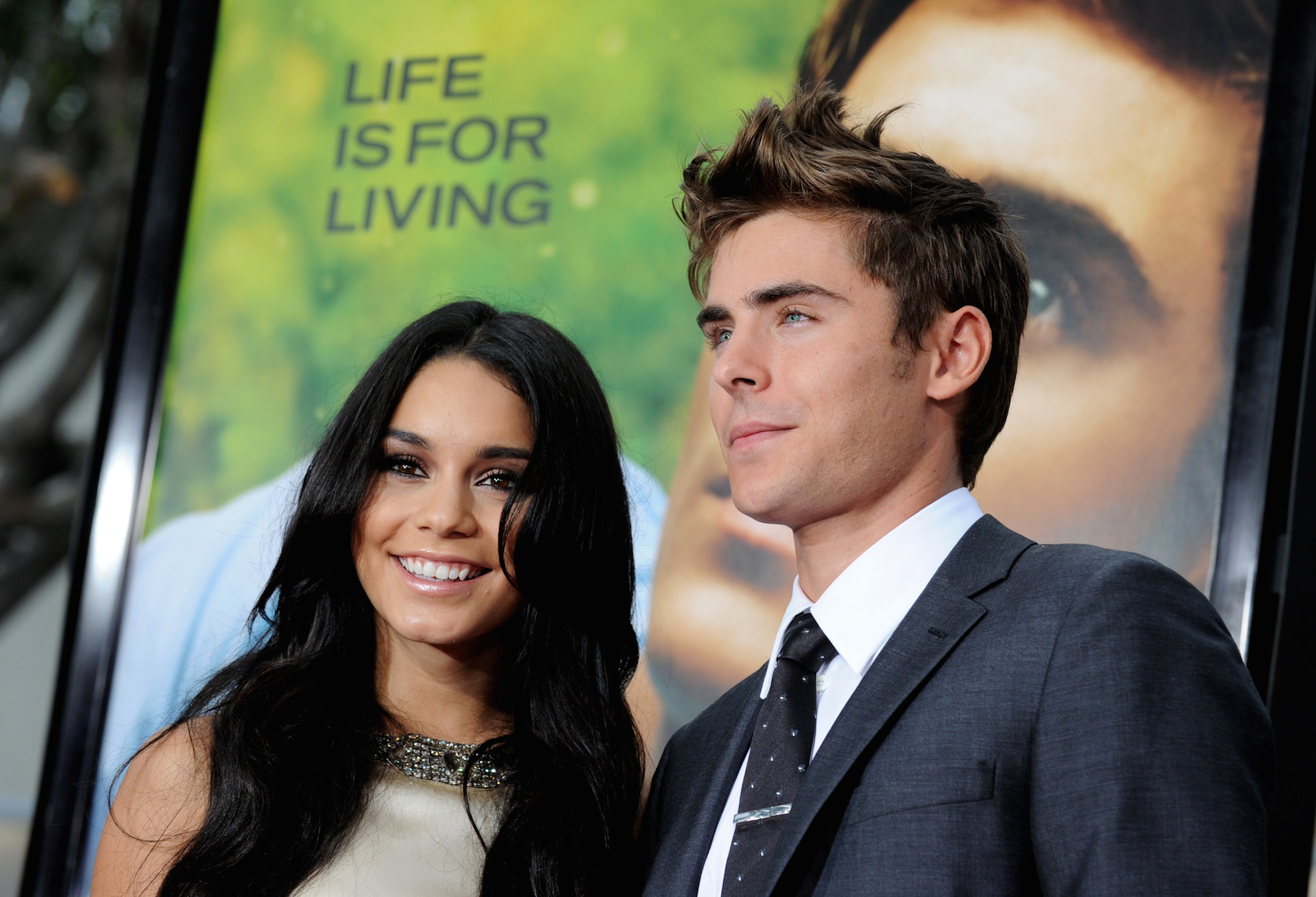 While Efron and Hudgens seemed to be the perfect couple with little to no issues, that surely wasn't the case. Both Efron and Hudgens were quite young when they initially got together, and it seems time and different paths caused them to grow apart. And Elle notes Hudgens detailed one account between her and Efron that caused major trouble on set.
"I remember one time we did have a fight, and it was while we were at rehearsals, and I remember Kenny Ortega coming around the corner with the most concerned look on his face like, 'Oh no, is our movie going to fall apart right now?'" Hudgens told the Awards Chatter podcast in 2019.
Not only that, but Hudgens admitted to The New York Times that she wasn't always nice to be around. "I went through a phase when I was really mean because I was so fed up," she said. "Girls were running after him, and I was giving them death stares. Then I realized that's not what that's about. 'Spread the love, be a good person, they support you, be nice.'"
It seems Efron had his doubts about being in a relationship at all, too. "Believe me, I rack my brain thinking, 'Why am I not out there playing the field?'" he told Details back when he and Hudgens were still together. "One of my buddies was like, 'You have no idea what's going on right now. You're peaking on Ecstasy and you're watching TV.' But it's not in my heart."
Efron and Hudgens were seen getting cozy post-breakup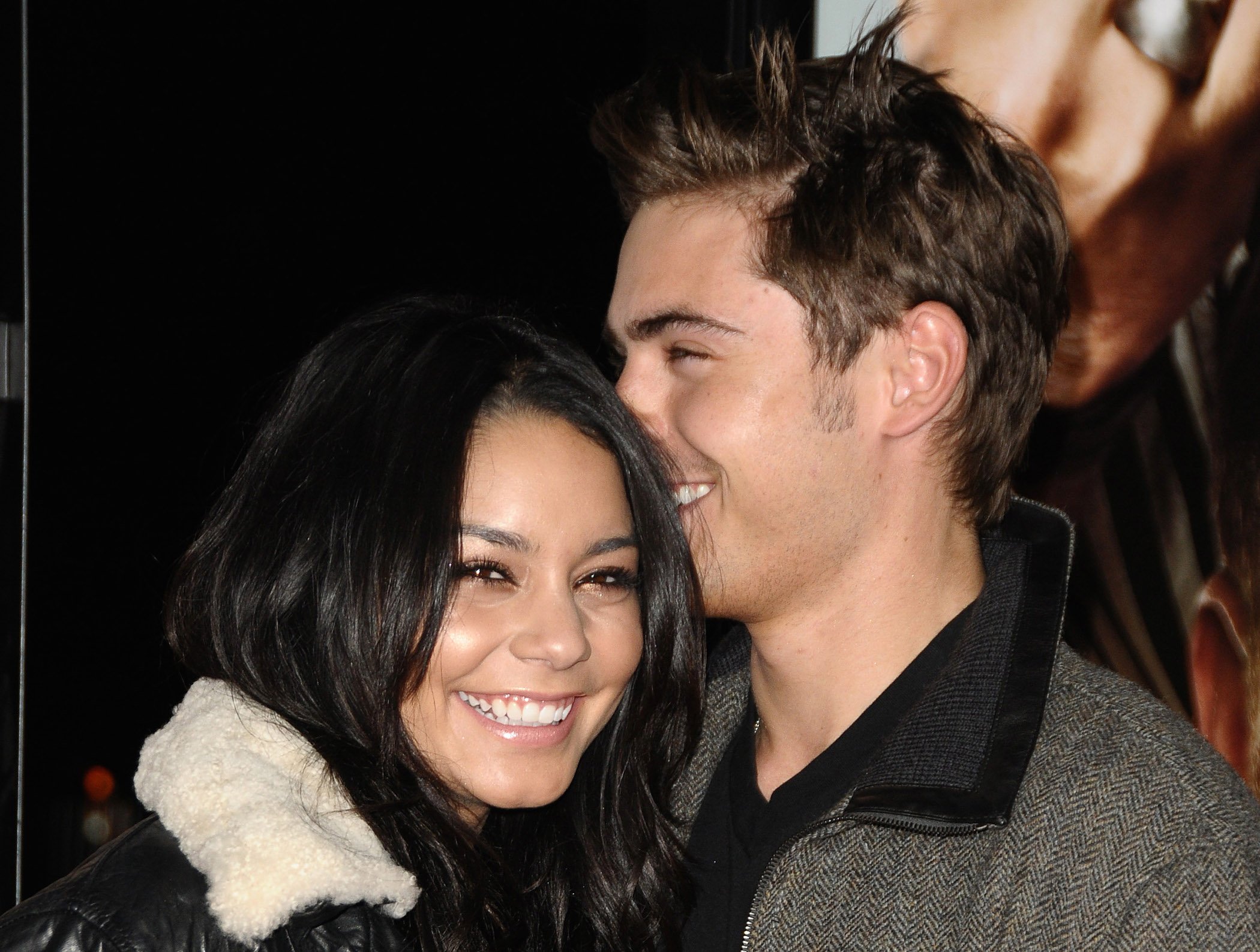 It seems Efron and Hudgens had some lingering feelings post-breakup. People reported in 2011 that the two were caught getting close. A source who saw the exes told the publication they were "constantly touching and kissing each other" while at an event.
"Vanessa was bopping around with her arms up while Zac had his hands all over her," the source explained. "Vanessa had a smile on from ear to ear and the two were inseparable after that. … They were making out on and off for the last hour or so until closing. They acted like there was no one else in the room."
Despite the brief reconciliation, Hudgens and Efron have since moved on. Hudgens went on to date Austin Butler for many years, and Efron's now spotted with Australian model Vanessa Valladares. We doubt Efron and Hudgens will have a romantic reunion at any point in the future.
Check out Showbiz Cheat Sheet on Facebook!