What Really Made Jennifer Lawrence Famous?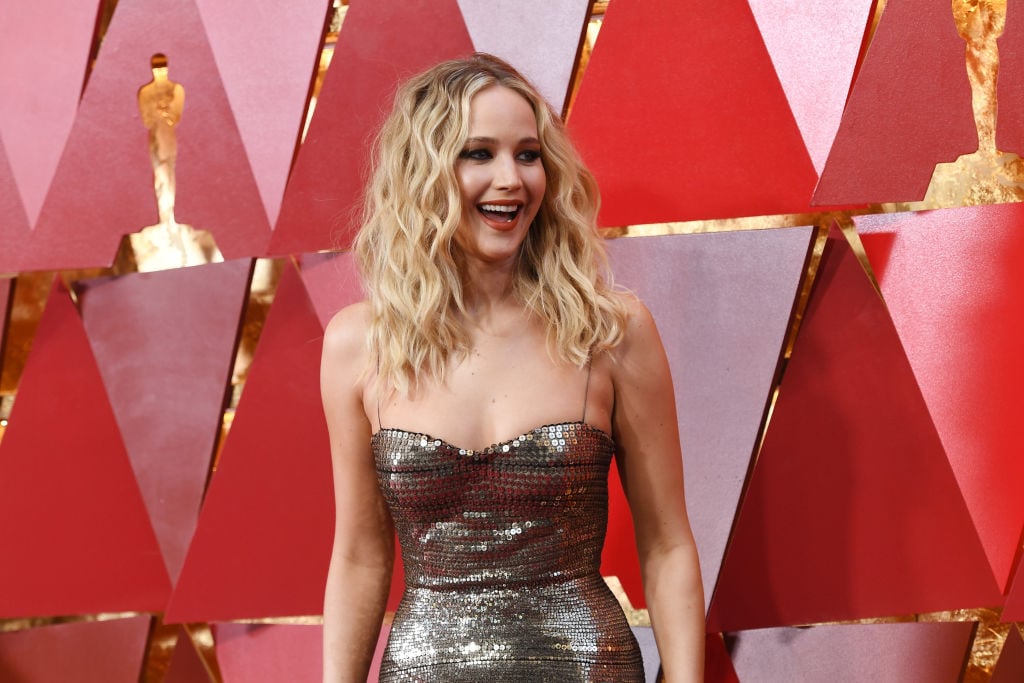 One of the most popular young actresses in the world today is Jennifer Lawrence. She has made a name for herself in blockbuster hits like The Hunger Games series as well as gritty independent movies like Winter's Bone, and become known as the ultimate cool girl in the meantime. With so many film credits to her name and a lot on the docket for 2019, let's recap what helped shoot Jennifer Lawrence to the top of the popularity charts!
Jennifer Lawrence's breakthrough role
Jennifer Lawrence was born in 1990, in a small town in Kentucky. At a very early age, she knew that she wanted to be an actor, and her early work included appearances in television shows like Monk and The Bill Engvall Show. She got her big break in 2010 when she played Ree in Winter's Bone, an independent drama set in the Ozark Mountains. Lawrence's character dealt with a mentally ill mother, needy younger siblings, and gossipy neighbors, all while searching for her missing father.
Lawrence's work in Winter's Bone made the critics sit up and take notice, and she received an Academy Award nomination for Best Actress in 2011.
'The Hunger Games' series
Immediately following the success of Winter's Bone, Lawrence appeared in several lighter films, including Like Crazy in 2011 and X-Men: First Class, also in 2011. Her performance as Mystique appealed to notoriously hard-to-please comic book fans, and she was signed to appear in several X-Men sequels.
2012 brought Lawrence's most lucrative year yet, with her appearance as Katniss Everdeen in The Hunger Games. The post-apocalyptic adaptation of the bestselling series was an immediate hit, and fans and critics alike loved Lawrence's portrayal of the spunky heroine. Roger Ebert raved about Lawrence's work, saying that she was strong and capable, and fans readily agreed. In the years since, Lawrence has gone on to play Katniss Everdeen in the sequel films The Hunger Games: Catching Fire, Mockingjay Part 1, and Mockingjay Part 2.
Jennifer Lawrence is a fan favorite
One contributing element to Lawrence's success both on and offscreen is her fun, lighthearted persona. She is often cited as being down-to-earth and approachable, with a personality that seems unaffected by Hollywood excesses. She frequently says whatever comes to her mind first, which leads to some very quotable lines, memorable moments, and lots of article headlines.
Although her net worth has skyrocketed to $130 million and she has become one of the highest paid actresses on the planet, she reportedly maintains many of her usual habits. She has a wide circle of close friends, including comedian Amy Schumer and fellow actress Emma Stone. While Lawrence has certainly navigated her share of controversies in the past several years, including weathering several high-profile relationships with older men, fans still love Jennifer Lawrence for her unfiltered personality.
What's next for Jennifer Lawrence?
Lawrence has unfortunately experienced a few box office bombs following the epic success of The Hunger Games series. Her 2017 film Mother! which she made with then-boyfriend Darren Aronofsky was a box-office flop, with audiences staying away in droves. In 2018, Lawrence appeared in only one film, Red Sparrow, in which she played a Russian assassin. That film was not received well either, with critics giving a big thumbs-down to the graphic violence.
However, 2019 seems to be looking up for Jennifer Lawrence. In June, she will be appearing in X-Men: Dark Phoenix, the latest installment of the wildly popular X-Men series. It seems likely that with the return of her popular Mystique character, fans and critics will have the opportunity to reconnect with the Jennifer Lawrence that they first fell in love with.