What Religion Were the 'Seinfeld' Cast Members?
Seinfeld is one of the most popular television sitcoms of all time. Fans have spent decades memorizing the nuances of Jerry, Elaine, George, and Kramer to the point that these four fictional characters feel like family. But they don't have all the answers about these cynical New Yorker residents.
It's common knowledge that Elaine is a terrible dancer, Jerry is obsessed with neatness, George is despicably selfish, and Kramer is a total wild card. But what about religion? Were the members of Seinfeld meant to be affiliated with any particular faith — or none at all?
'Seinfeld' characters don't experience emotional growth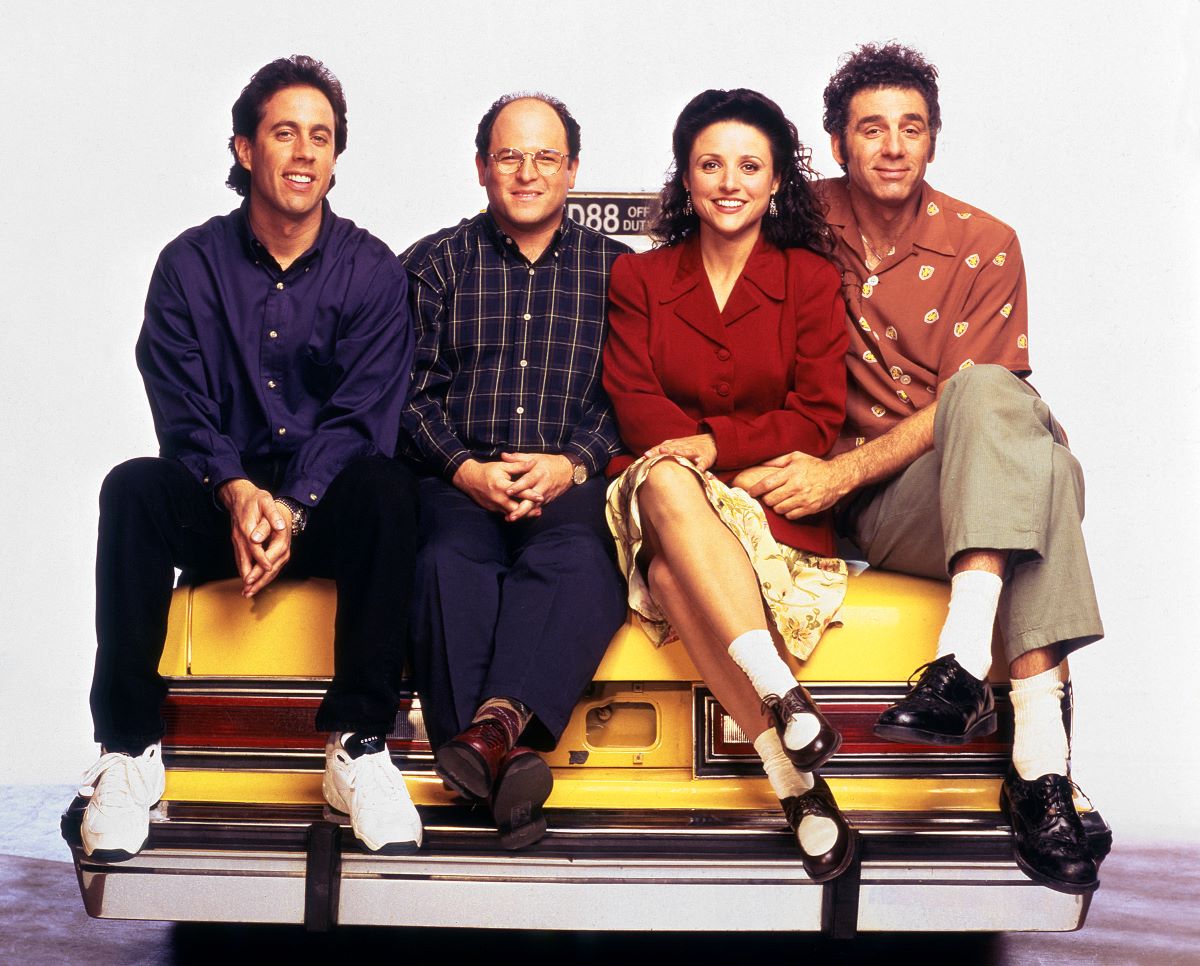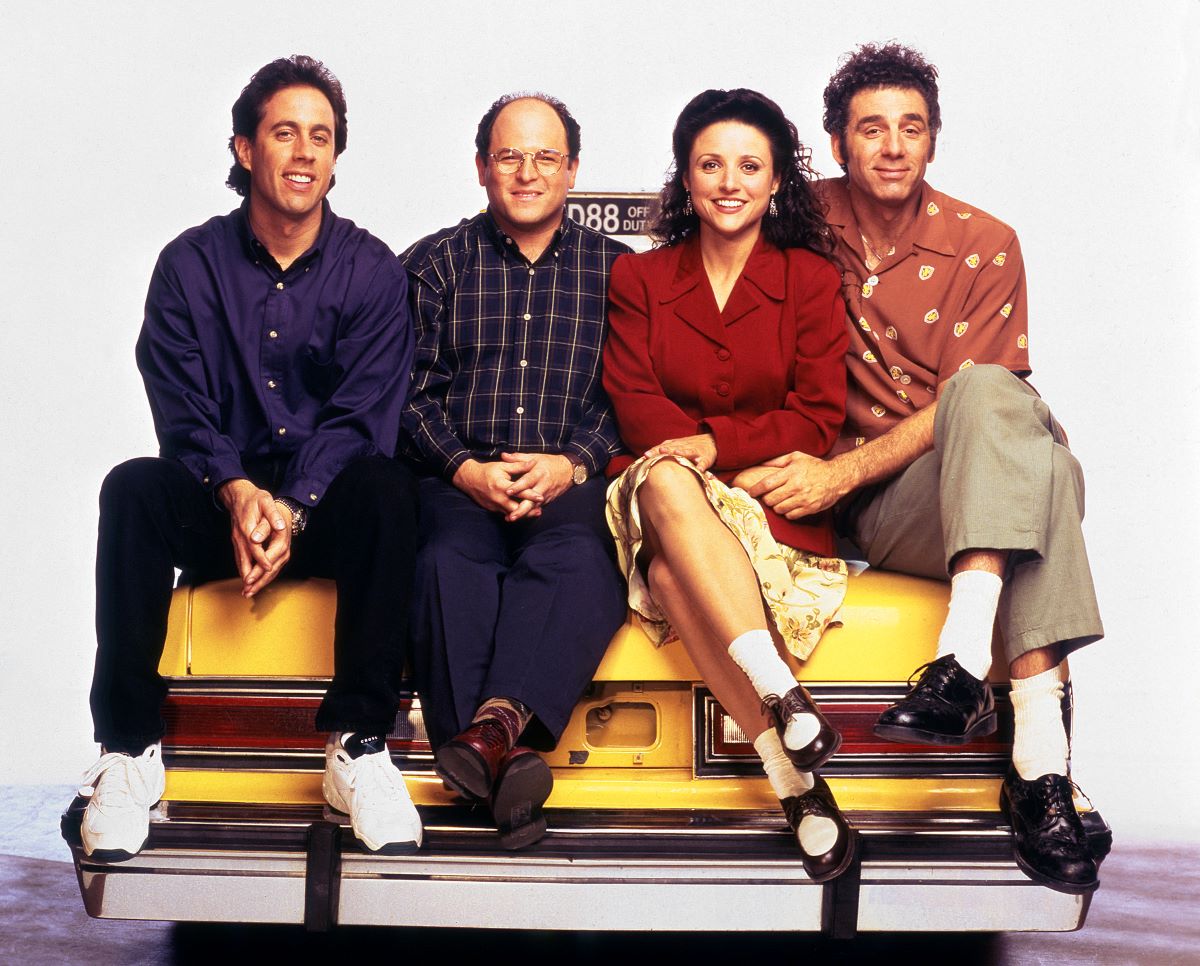 The hit NBC sitcom Seinfeld broke the mold for comedy by offering a unique message and outlook. Often classified as "a show about nothing," the series followed the four main characters through the humdrum routines of their lives, avoiding the all-too-common tactic of trying to teach the audience some greater truth.
In fact, co-creators Larry David and Jerry Seinfeld (who was also one of the stars) insisted that the scripts stuck to two vital rules: no hugging, and no learning. Even the dark series finale proved that the characters learned nothing in 9 seasons.
There were clues in 'Seinfeld' about what religion they followed
Originally, NBC execs didn't think Seinfeld would be successful because it was "too New York, too Jewish."
According to Jewish Chronicle, network entertainment president Brandon Tartikoff (who was also a Jewish New Yorker) said, "Who will want to see Jews wandering around New York acting neurotic?"
On the show, Jerry was described as Jewish, while the other three main characters were less obvious about religious leanings. Still, their faith was never a central focus of the show. It was more about providing a caricature of what a typical Jewish New Yorker acted like.
George Costanza had a conflicting backstory
While George may very well have been Jewish, there was also a chance he was Italian. His last name certainly pointed to the latter.
"It was never really clear if the Costanzas were Jewish or Italian or what they were," co-star Jerry Stiller said, according to Page Six.
"Jason, Estelle and I were given the name Costanza, which sounds Italian, but there were episodes where I cooked Jewish food and ate knishes and kasha varnishkes in bed."
Everyone on 'Seinfeld' celebrated Festivus
One easy way to determine the religions on Seinfeld is by seeing what holidays they celebrate. Except there's one problem — the only one of record is Festivus, a made-up mock holiday that poses as an alternative to Christmas and Hannukah.
Festivus "includes forgoing a Christmas tree for an 'unadorned aluminum pole' — which is decoration-free 'mainly because tinsel is too distracting,' according to Frank." The event is celebrated annually on Dec. 23.
The fake holiday features an "airing of grievances" during which attendees describe how everyone has disappointed them all year long. It's a fitting celebration that proves it didn't matter what religion the Seinfeld castmates followed. All they cared about was being snarky anyway.