What Ryan Gosling Taught Sandra Bullock About Life
Throughout her three-decade spanning career, Sandra Bullock has appeared in a handful of blockbuster hits, alongside some of Hollywood's then-most eligible bachelors. From Speed opposite Keanu Reeves and The Proposal with Ryan Reynolds to Murder By Numbers alongside Ryan Gosling and Two Weeks Notice with Hugh Grant, she's been stealing hearts as America's rom-com queen for ages.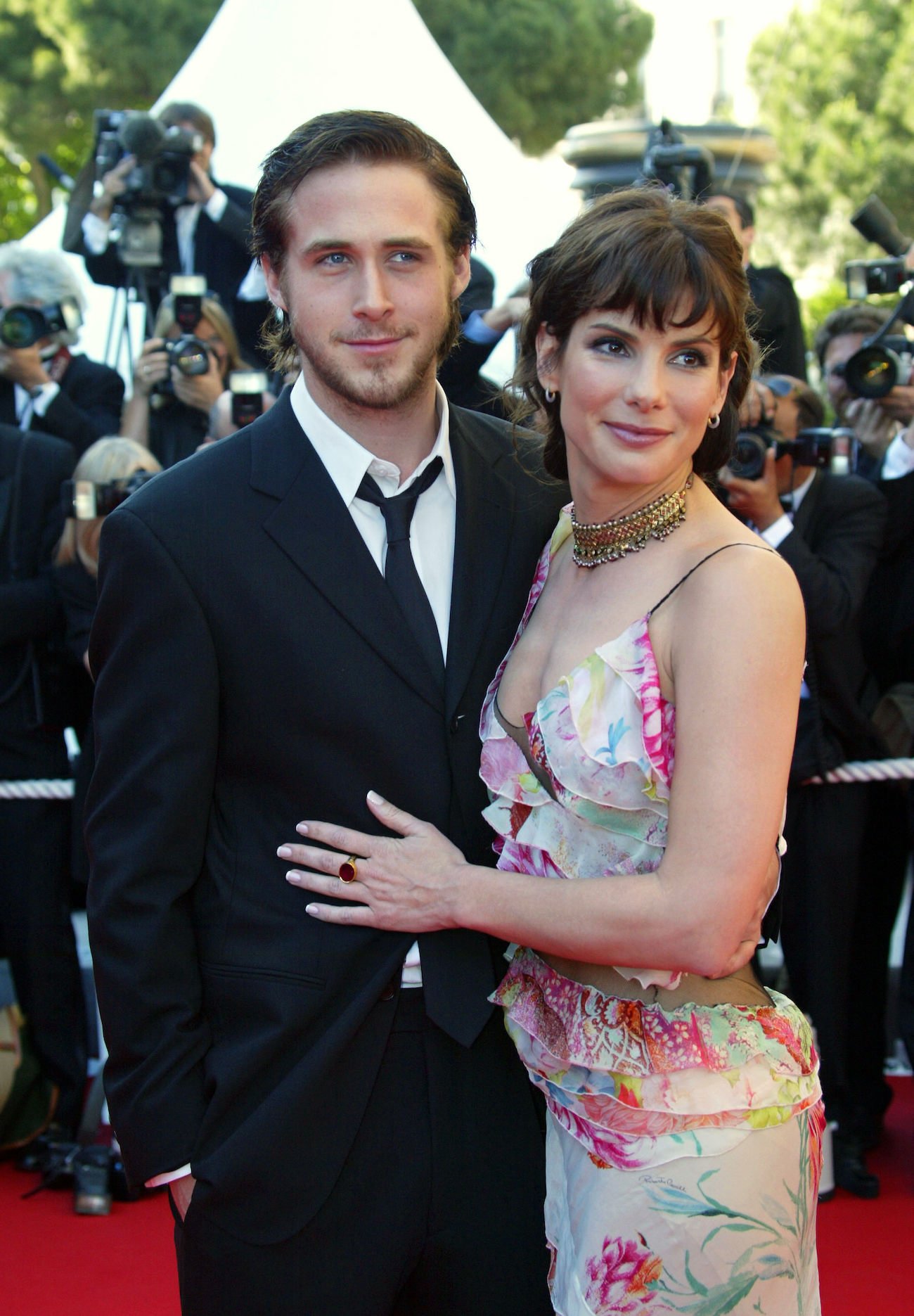 Though Sandra Bullock and Ryan Gosling did not confirm that they were dating during their time together, noting that they were "friends," Gosling later revealed that the two did strike up a brief romance back in the early 2000s, as TheThings notes. 
Though now in a long-term relationship with Eva Mendes, Ryan Gosling reportedly refers to Bullock as one of his "greatest girlfriends." During an interview with Cosmopolitan, Bullock discussed working with Gosling, along with other famous male A-listers. She revealed what she learned starring opposite the La La Land lead. 
Ryan Gosling taught Sandra Bullock how to 'chill' and what to 'disregard'
When asked about what she learned from her Murder By Numbers co-star, Sandra Bullock answered: 
To chill. I live my life at a manic pace, and he's taught me to disregard all that isn't important. He's like a little Buddha.

Bullock | Cosmo
Bulluck explained that she can be a bit high-energy, running through life at a "manic" pace, yet Gosling slows things down a bit, and only takes into consideration the facets of life that are "important." Thanks to Gosling, Bullock has learned to do the same, valuing the contributions and life perspective he brings with him wherever he goes.
Sandra Bullock says she is 'not easy to be in a relationship with'
Though Bullock and Gosling were romantically tied for a little while, their romance wasn't meant to be. Bullock explained: 
I haven't always been easy to be in a relationship with, and I've been the problem most of the time, I'll admit that. I'm usually the loud one, and I don't want another loud person. I like someone who the minute I get around them, I feel small. And that takes a strong person. I want someone who, if I need help, they don't even ask, it just kind of happens. It's satisfying when I can let go.

Bullock | Cosmo
Bullock needs someone in life who allows her to "let go," who can take the spotlight from her. She can be "loud," as she admits, and it doesn't always work out when she meets someone at her volume, so to speak.