What Sarah Ferguson Got in Her Divorce Settlement from Prince Andrew
This is everything Prince Andrew's ex-wife, Sarah Ferguson, reportedly got in her divorce settlement.
Many remember Sarah Ferguson's wedding to Prince Andrew in 1986 and many also remember her dramatic exit from the royal family because, well, who can forget that toe-sucking scandal.
Before Fergie's toes ended up in the mouth of American financial advisor John Bryan, the Duke and Duchess of York had two children, Princess Beatrice and Princess Eugenie. Soon after Eugenie's birth in 1990 is when rumblings about possible marital problems started. The pair separated in 1992 and their divorce was finalized in 1996, 10 years after they said "I do."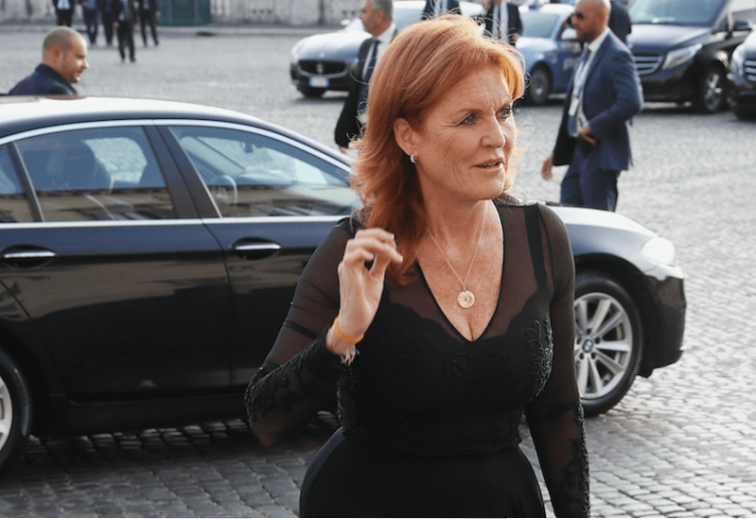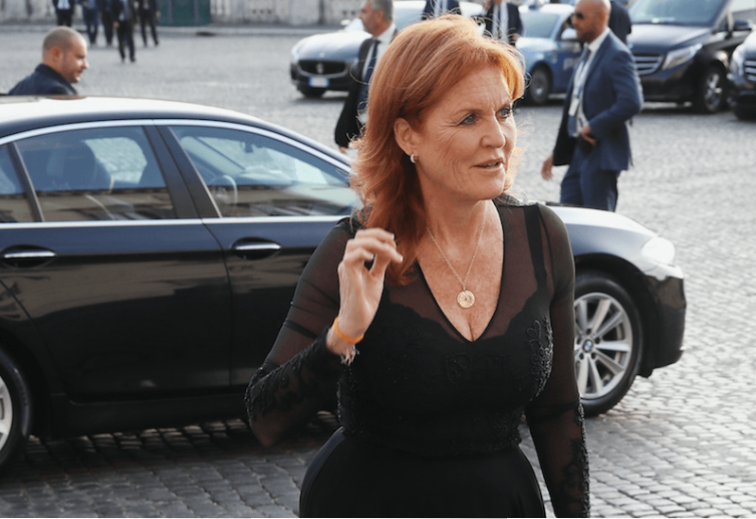 Despite their rocky marriage, Fergie and Andrew have a very good relationship today but what some people are curious about is the conflicting reports out there of what Ferguson received in her divorce settlement. The duchess herself has even changed her story about what she really got.
Here's what we know about that settlement and what she specifically asked the queen for.
What Ferguson asked Queen Elizabeth for
In 2011, Fergie admitted that she didn't want to divorce Andrew but had to because of  "circumstance." Even though the way most of the royals felt about her made it impossible for the couple not to split for good, Ferguson still wanted something specific from the prince's mother.
"When I met with Her Majesty she asked, 'What do you require, Sarah?' and I said, 'Your friendship,' which I think amazed her because everyone said I would demand a big settlement," Ferguson recalled from her conversation with the queen. "But I wanted to be able to say, 'Her Majesty is my friend'– not fight her nor have lawyers saying, 'Look, she is greedy.' I left my marriage knowing I'd have to work."
What she got in her divorce settlement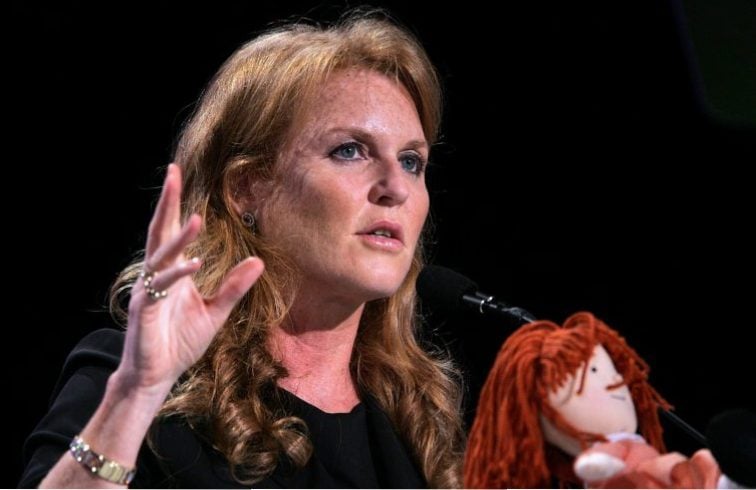 The duchess' claims about not walking away with any type of settlement have been challenged over the years. Senior sources who say otherwise shared with The Sunday Telegraph details of what her package included.
Ferguson reportedly agreed to be paid $20,000 a year from the royal family and given $660,000 to buy a new house. In addition, she is said to have received around $1.8 million to start trust funds for Beatrice and Eugenie as well as another $462,000 in cash and an agreement that Prince Andrew would pay for their daughters' education.
Before Eugenie and Jack Brooksbank were married in 2018, she and her sister lived in an apartment at St. James's Palace where the yearly rent was $25,000 and that amount too was always covered by the Duke of York.
The duchess' net worth
Good Housekeeping noted that after being criticized by the media for her weight, Ferguson became a spokesperson for Weight Watchers and ultimately lost 50 pounds. She later endorsed the porcelain and china company Wedgwood as well as the cosmetics company Avon.
In 2010 though it was reported that Ferguson was between $2 to $5 million in debt and on the verge of filing for bankruptcy. In an act of desperation, she tried to broker a cash deal for access to her ex-husband. The duchess was caught on video accepting more than $50,000 in cash by an undercover journalist. She later issued an apology for her actions.
After that incident, Fergie wrote a book titled Finding Sarah: A Duchess's Journey to Find Herself and began focusing more on her career in entertainment and charitable work. As of late 2018, she has an estimated net worth of $1 million.
Read more: What is the Net Worth of Prince Charles' Brother, Prince Andrew?
Check out The Cheat Sheet on Facebook!