What Sorority Was Meghan Markle in During College?
Meghan Markle has lived a life that is far from ordinary, even before her fairytale romance with Prince Harry. From overseas mission trips to carving out a successful career as a Hollywood starlet, Markle has lived the dream in more ways than one.
It seems incredible that a girl from California could end up marrying into the royal family, but that's just what she did. And, according to some of her college sorority sisters, it isn't even that surprising. Keep reading to learn about Markle's childhood and school years, and how she spent her time in college.
Meghan Markle was raised by divorced parents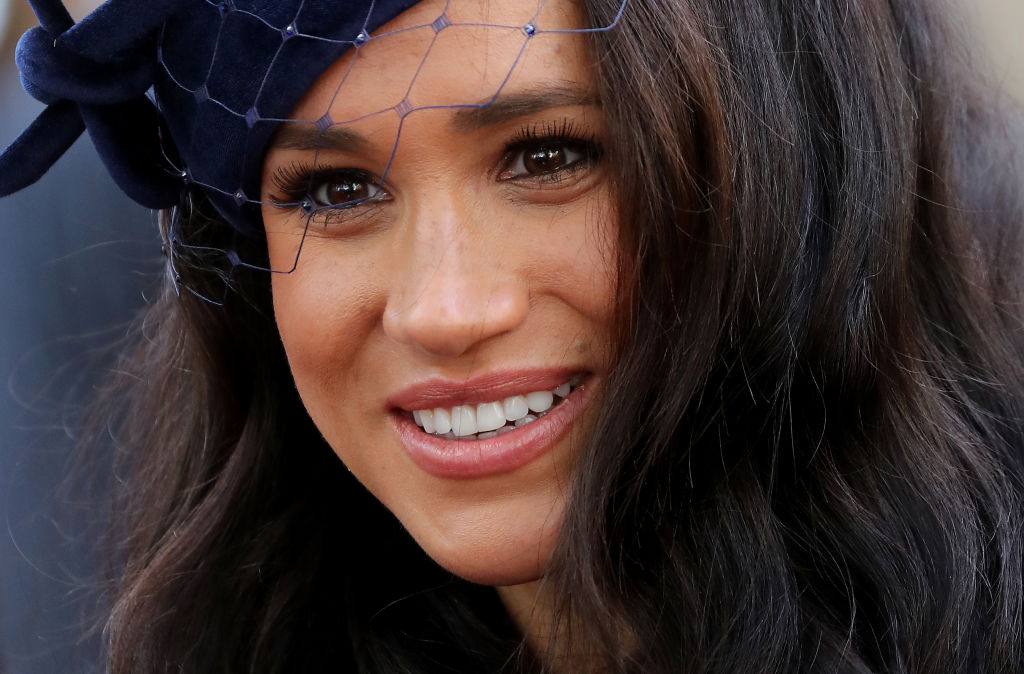 Markle was born in 1981 in Los Angeles, California. Her parents, Thomas Markle Sr. and Doria Ragland, divorced when she was only six years old, but she was able to maintain a close and loving relationship with both parents. Her father worked as a lighting director for several popular TV shows and brought his daughter with him to the set, where she developed an interest in acting that would last well into adulthood. 
Meghan Markle's parents were dedicated to making sure that their daughter experienced only the best and enrolled her in the very best private schools when she was a child. Even as a young child, Markle recognized injustice in the world and developed a strong social conscience.
When she was eleven, she campaigned to Proctor & Gamble to change a dishwashing commercial that she saw as sexist. In an interview at the time, Markle revealed that she doesn't think it's right to grow up thinking that "just mom does everything."
What sorority did Meghan Markle belong to in college?
After high school, Markle turned her attention to college and enrolled in Northwestern University in 1999. Markle pledged to Kappa Kappa Gamma sorority in college. The sorority is known for being one that frowns on hazing and typically attracts girls who were rather popular in high school.
A recent report went into detail about Markle's time in college, and specifically, with the sorority that she spent a great deal of time with. The report landed interviews with several of Markle's sorority sisters, all of whom claimed that they remembered Markle as a "lovely person" and "truly wonderful."
One of Markle's sorority sisters stated that she was "this ethereal, sophisticated, beautiful creature who lived with us and was always willing to lend you a top." In many ways, Markle enjoyed the typical college experience. She revealed in a 2014 interview that she gained the "freshman 15" during multiple trips to the local Burger King. 
Meghan Markle spent a lot of time on charity work
It was during her time with Kappa Kappa Gamma sorority that Markle really developed her appreciation for working with charitable organizations, a passion that she would retain for the rest of her life. While in college, Markle volunteered for the Glass Slipper Project, an organization that collects and distributes prom clothes for teenagers who don't have the financial means to buy them on their own. She also painted homes for Habitat for Humanity and then went to study abroad in Madrid during her junior year.
Ultimately, Markle focused her studies on international relations and theater, the latter being the course she pursued immediately after graduation. Markle landed a series of small roles in various films and television shows and even worked for a time on Deal Or No Deal.
In 2011, Markle landed the role of Rachel Zane on the popular TV series Suits, and that's when her life really began to change. In spite of how her life's course has altered over the years, it is likely that Markle has never quite forgotten her college years and the connections that she forged there.