What 'Survivor' Host Jeff Probst Really Thinks of the 4 Returning Players on 'Edge of Extinction'
If there's any reality TV show that has proved it knows how to keep a loyal audience, it's Survivor. The show has been around for nearly two decades, and Jeff Probst has been the host since the beginning, too. He's seen everything from the craziest blindsides at tribal council to surprising immunity idol plays and scary medical evacuations — and, of course, he's watched players outwit and outlast their opponents to get to the $1 million prize at the end.
Now, a new season of Survivor is upon us, and Jeff is more excited than ever to get some fan favorites back on the island to compete once again. Here's what he really thinks of the four returnees — and he even thinks one of them is going to take home the big money at the end.
Edge of Extinction is going to test players in an entirely new way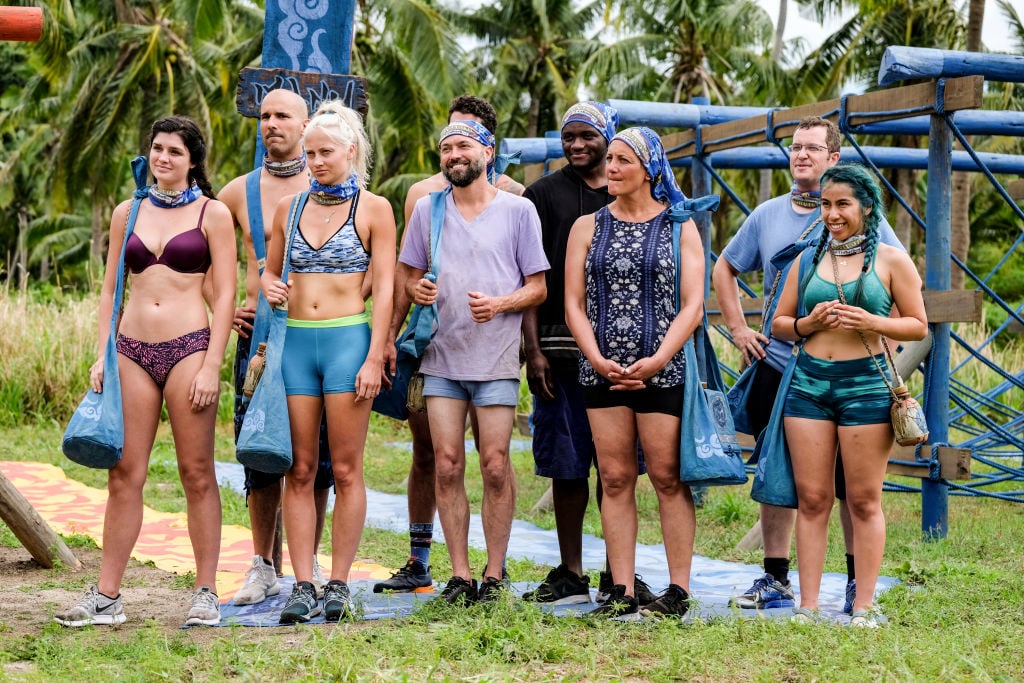 Jeff Probst isn't just the host of the show, as he's also the executive producer and hopes to always add new twists and turns to the show to keep the attention of loyal Survivor viewers. And he seems particularly excited for Edge of Extinction, as it will be introducing a twist that's never been done. As he told Entertainment Weekly, "The inspiration for next season came from our desire to see if we can take the show even deeper. One thing that has become apparent over the last several years is that the yearning for adventure in our lives is a real thing."
As for what this season holds, four returning players will meet up with an all-new cast to take part in the usual gameplay. The real twist is what happens once one of the castaways is voted off the island. The voted-off contestant will have a choice to make: They can either leave the game completely as per usual, or they can continue on in hopes of getting back in the game via a whole new deserted island called Extinction Island. We're not sure what happens on Extinction Island, but we do know that it's totally barren with few resources, and it'll certainly be tough both physically and mentally to endure.
Here's Jeff's assessment of the four returning players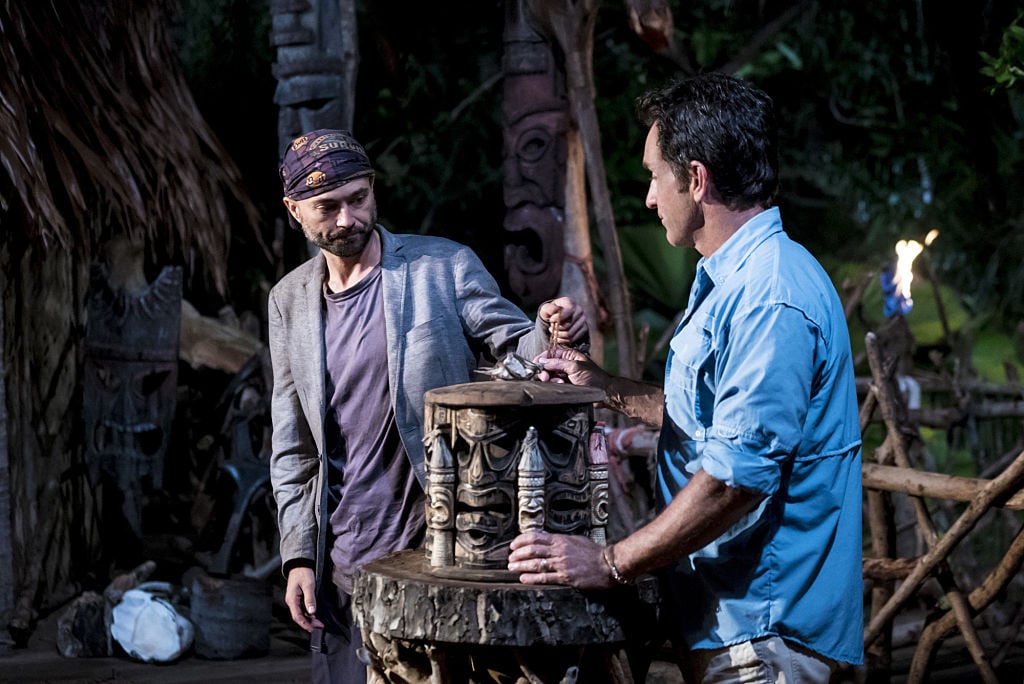 The returning players have a huge advantage over the new castaways, as they know just how tough the game can be. And while none of the four have won, they've all gotten quite far and would likely get quite a few jury votes if they managed to make it to the end. As Jeff told Entertainment Weekly, "What they represent is, four great players, four different style of play. And a reminder, none of them have won. That's how hard Survivor is, and what you don't know is it's going to be even harder this year."
Jeff has particular opinions about each of the returning players — Aubry Bracco, David Wright, Kelley Wentworth, and Joe Anglim. He told EW that Aubry is "one of my favorite Survivors ever" because of her ability to be vulnerable and outlast nearly all of the castaways in both Game Changers and Kaoh Rong. As for David, while he seemed like he'd never make it far on Millennials vs. Gen X, Jeff notes, "But he didn't give up. And he hung in there. And then you watched this thing bloom."
Then there's Joe and Kelley, two players who appeared on Cambodia — Second Chance together and are huge threats to take spots in the final three. Jeff told EW that Joe has always had a target on his back, but his abilities in challenges have proven him to be "a legend." Unfortunately, the second Joe's vulnerable, Jeff suspects the other castaways may take the opportunity to knock him out of the running for the million dollars.
Jeff thinks one of the returning players is destined to win it all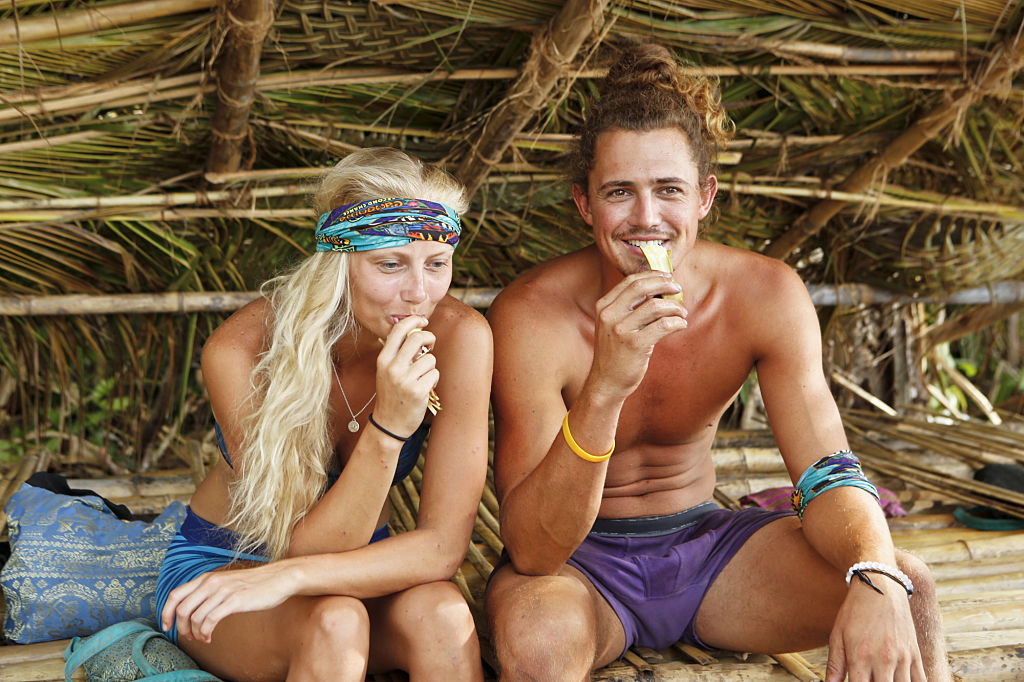 If there's any returning player that Jeff has the most faith in to take home the money, it's Kelley Wentworth. She's been on two season in the past — Blood vs. Water and Cambodia — Second Chance — and she seems to have all the makings of a Survivor winner. As Jeff told EW, "I believe Wentworth is destined to win this game. I have since we first met her and it's why we keep bringing her back. She has all the skills and it has not gone to her head." Not only that, but Jeff also mentions that Kelley is someone he'd align with, which is high praise coming from the host who's seen it all.
As for Kelley, she also believes it's her time to win the grand prize. She told Entertainment Weekly, "I'm married now, but it's just like you never know in the next few years what might be in my life and this just seemed like the perfect time. So, ready to try again."
Check out The Cheat Sheet on Facebook!