What the Late and Legendary Julia Child Really Thought of the Food Network – 'They Want to Be Entertained'
To say that chef Julia Child changed American cooking and how Americans learn to cook would be an understatement.
Television had never seen anything like her when she debuted her first cooking program, The French Chef, on public television in 1963.
In a 1999 interview with the Television Academy Foundation, the culinary instructor shared her feelings about the Food Network, which at that time had premiered just a few years before.
Her remarks impressively predicted the network's strong leaning, even today, toward food-as-entertainment.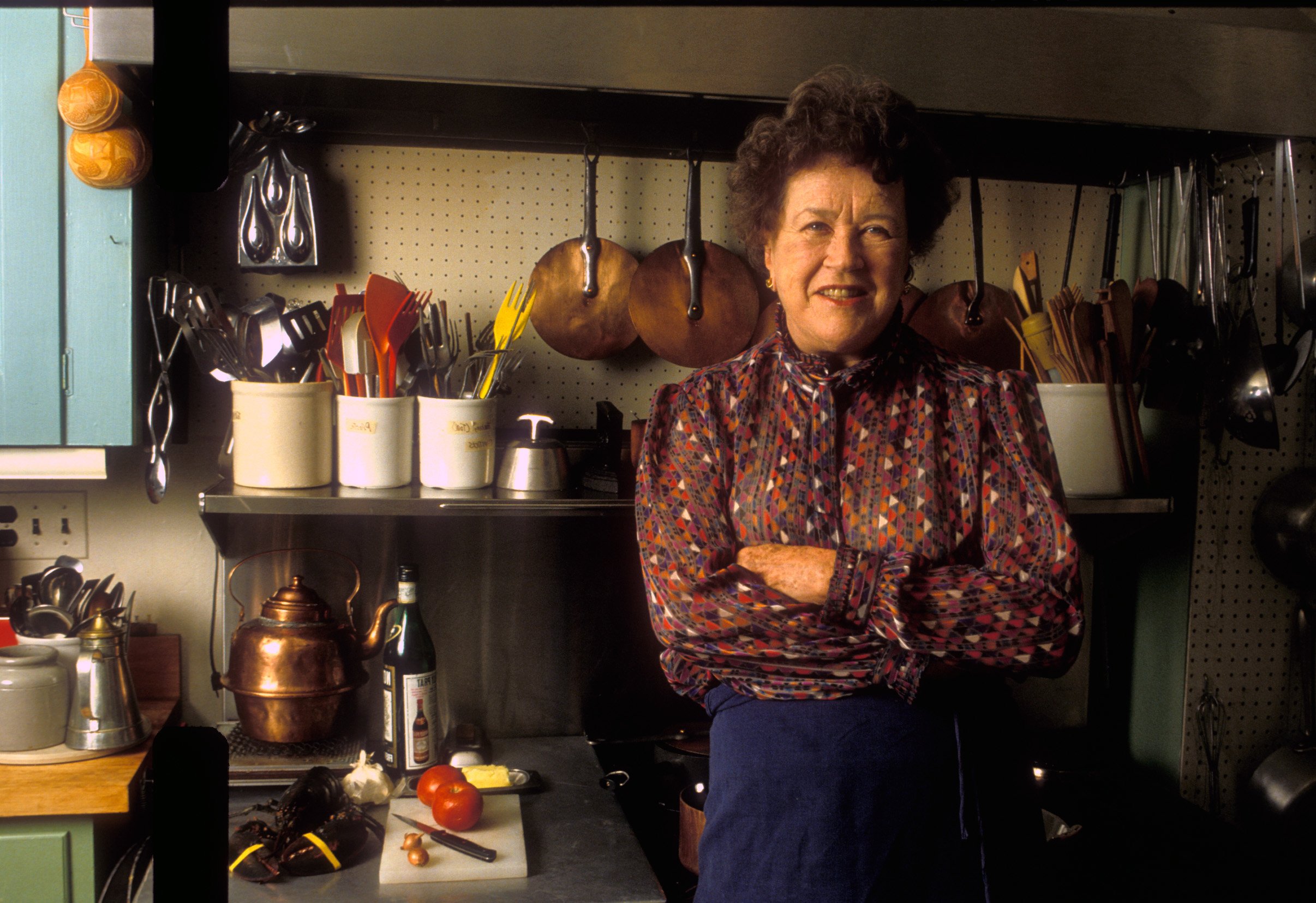 Food Network has a smattering of cooking shows
Premiering on November 23, 1993, Food Network presented in its early years food instruction programs, also known as "stand and stir" shows. These included The Essence of Emeril with emerging star chef Emeril Lagasse; Too Hot Tamales with Mary Sue Milliken and Susan Feniger; Molto Mario with soon-to-be celebrity chef Mario Batali; and East Meets West with Ming Tsai.
Fast forward 27 years and while the network does have cooking shows – 30-Minute Meals with Rachael Ray; Barefoot Contessa with Ina Garten; Trisha's Southern Kitchen with Trisha Yearwood; and The Pioneer Woman with Ree Drummond – most of its programming seems to be focused on competitions and reality-style shows.
These include Chopped, Guy's Grocery Games, Beat Bobby Flay, The Great Food Truck Race, Supermarket Stakeout, Worst Cooks in America, and Guy Fieri's Diners, Drive-Ins, and Dives, the latter of which the network presents almost nightly in hours-long blocks of programming.
Julia Child's concern about the Food Network
Even back in 1999, Julia Child expressed her concern with the direction the fledgling network was headed in. As a dedicated teacher of the culinary arts, she expressed her concern in her interview with Television Academy Foundation.
"I've always been very much interested in it, hoping it would work," she said of the network at that time. "I think they're having a difficult time because they have to get a big audience."
She went on to point out that programs like Emeril Live! banked on the chef's shouts of "Bam!" and "kicking it up a notch!" with a live audience applauding as he cooked.
"Emeril Lagasse…they just adore him," she shared. "But they're looking at it for fun and amusement…but they're not going to watch a serious thing on how to bone a turkey or something like that. They want entertainment."
"We have people who want to learn how to cook," she said of the demographic watching cooking shows like hers on PBS, "which is quite different from people who just want to be amused."
Julia Child's focus was on teaching others to cook
Child was a cheerleader of Food Network's and was eager to see the channel succeed. She understood, however, that it was about ratings for Food Network and sometimes straight-up cooking instruction just wasn't going to cut it.
Bob Spitz, the author of Dearie: The Remarkable Life of Julia Child, summed up the legendary chef's legacy and reflected on what he felt Child would think of the Food Network today.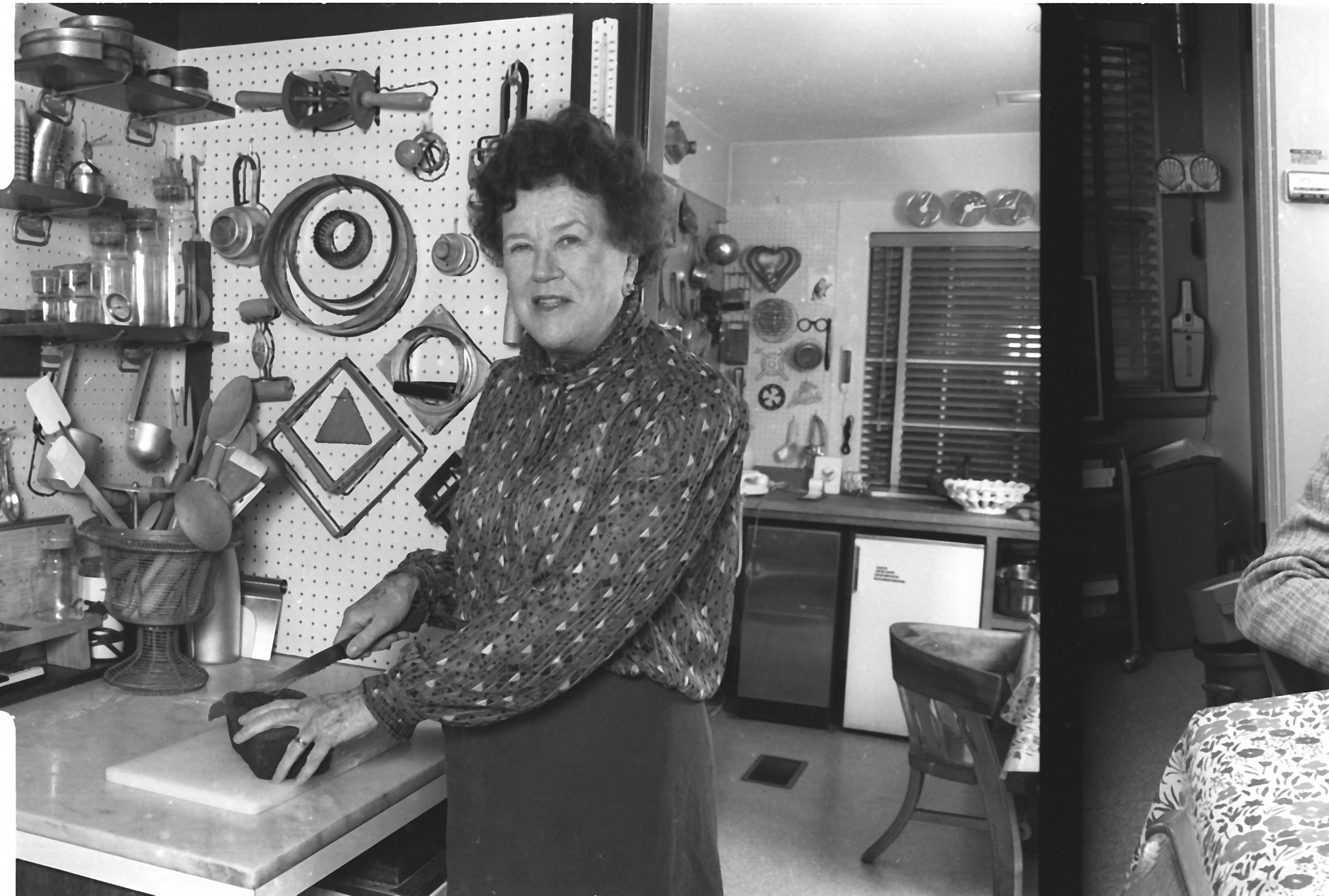 "Julia always admired any cook who taught technique and advanced cooking," Spitz told Penguin Random House in 2012, "and she was a very early supporter and patron of early TV cooking stars like Emeril Lagasse and Sara Moulton."
"There are food celebrities I'm sure she would admire for their expertise and flair, like Bobby Flay and Mario Batali," he continued. "But Julia hated flash, and I think she would be appalled at the number of so-called 'food celebrities' who have little talent for anything but the camera and regard food as merely props."