What Time Does 'The Voice' Season 20 Premiere? Who Are the Judges?
The Voice Season 20 is here, and fans are more excited than ever to see which singers will make it to the top. There's no doubt this season will be full of surprises and incredible moments from the mentors and battle advisors, too. So, what time does season 20 premiere? And who are the judges on The Voice this time around?
Does 'The Voice' premiere tonight, March 1?
The Voice is officially back on March 1, 2021, for its 10-year anniversary season. The blind auditions begin at 8 p.m. EST on NBC. The second episode of the season airs on March 2 for another night of blind auditions. For those unable to watch the series as it's live, GoodHousekeeping notes NBC provides the episodes the day after they air.
With 10 years behind The Voice, there's no doubt it's going to be bigger and better than ever. The official YouTube channel for the show already teased what's to come. In a clip for season 20, Nick Jonas is seen meditating on the floor when his fellow coaches find him.
"Welcome back, Nick," Kelly Clarkson announces as Jonas pulls up in what appears to be motorcycle gear.
"Tenth anniversary — go big or go home, right?" Jonas asks the other coaches.
It looks like the coaches will be pulling out all the stops, too. Blake Shelton is seen teasing Jonas, and Clarkson has her own wardrobe for those who are on her team. "You can pick a jacket, girl, you're gonna look cute in it," Clarkson told a contestant.
Who are the judges on 'The Voice' in 2021?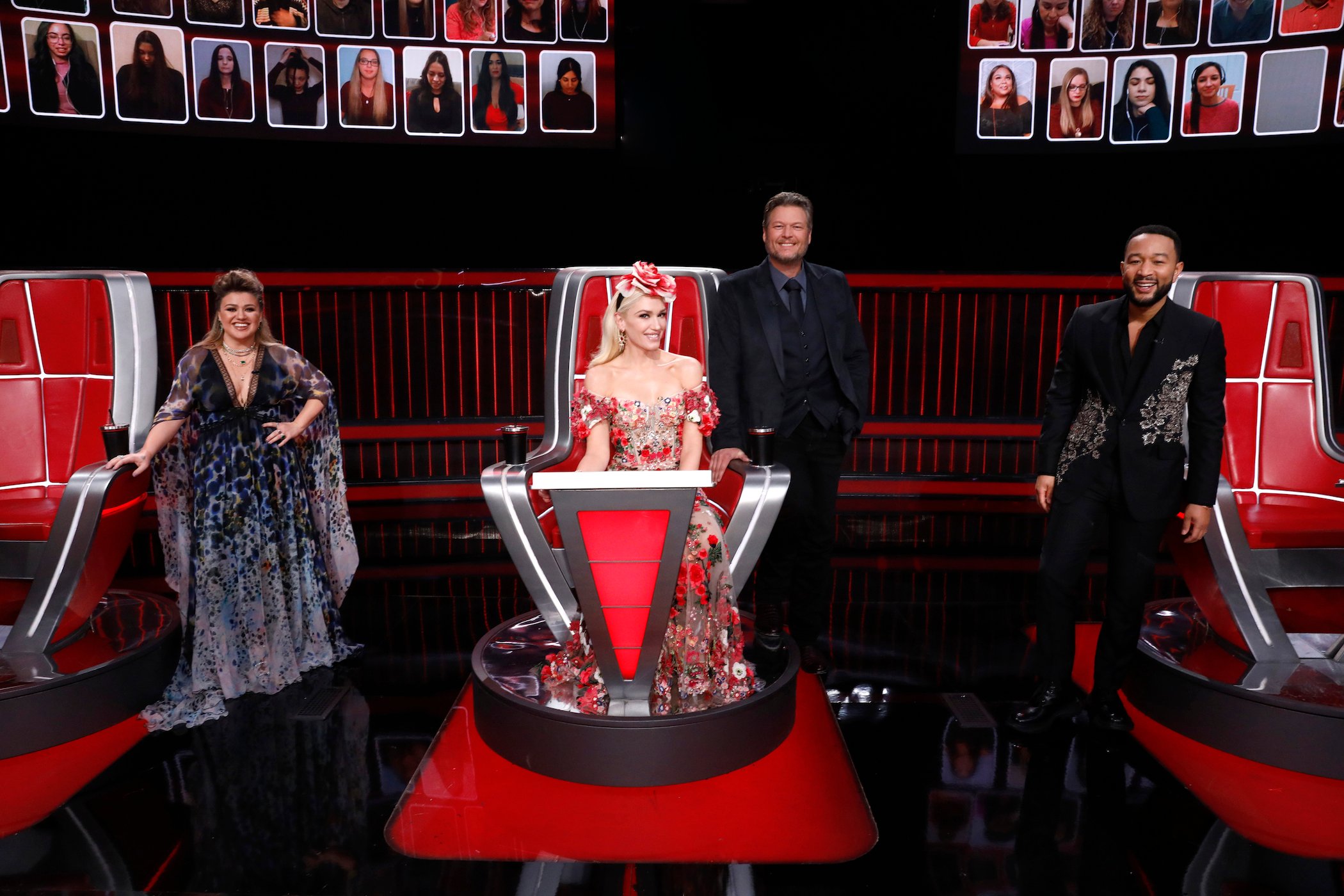 RELATED: 'The Voice': How Blake Shelton Feels About Losing to Gwen Stefani in Season 19
So, who are the judges for The Voice Season 20? It looks like we'll see plenty of familiar faces. Clarkson, Shelton, and John Legend are slated to return. Given the promo, it's clear Jonas will also join the cast, and it's not the first time fans have seen him. This is the second year Jonas is joining the cast, though that leaves Gwen Stefani out.
So, why is Stefani taking a step away from the show? It doesn't look like it's for any major reason aside from the show wishing to have rotating coaches. Back in 2019, Entertainment Tonight reported Jonas took Stefani's place back then, though she later returned.
We can't forget that Stefani has plenty of her own projects as well. She had a residency with Planet Hollywood's Zappos Theater in 2020, so we're sure she'll use her time away from The Voice to continue her incredible music career.
John Legend thinks his battle advisor is his 'secret weapon' to win
Out of all the judges on The Voice, Legend certainly means business. And he reportedly has a "secret weapon" this season. According to Entertainment Tonight, the singers he's taking under his wing will work closely with the singer Brandy.
"Her track record as a successful artist speaks for itself and we've been loving her and cherishing her as an artist of our culture for such a long time," Legend told Entertainment Tonight. "They all look up to her and she's so influential to other singers. For a show like ours where it's all about mentoring singers, for them to see her when they walk in the room… it's just a magical moment every time."
As for Brandy, she loves Legend and is ultra-excited to collaborate. "Music is my life and I can tell everyone here, music is their life as well," she said. "I would love to just encourage and help the next person get to where they wanna go within themselves and share their gift with the world."
We're excited to tune into the season premiere of The Voice on March 1!
Check out Showbiz Cheat Sheet on Facebook!