What To Expect on Season 10 of 'Basketball Wives'
Fans are eagerly anticipating the 10th season of Basketball Wives. The upcoming season promises to deliver on the drama. According to various reports, viewers can expect to see the return of some familiar faces, the breakdown of a lifelong friendship, a cheating scandal, and a pregnancy.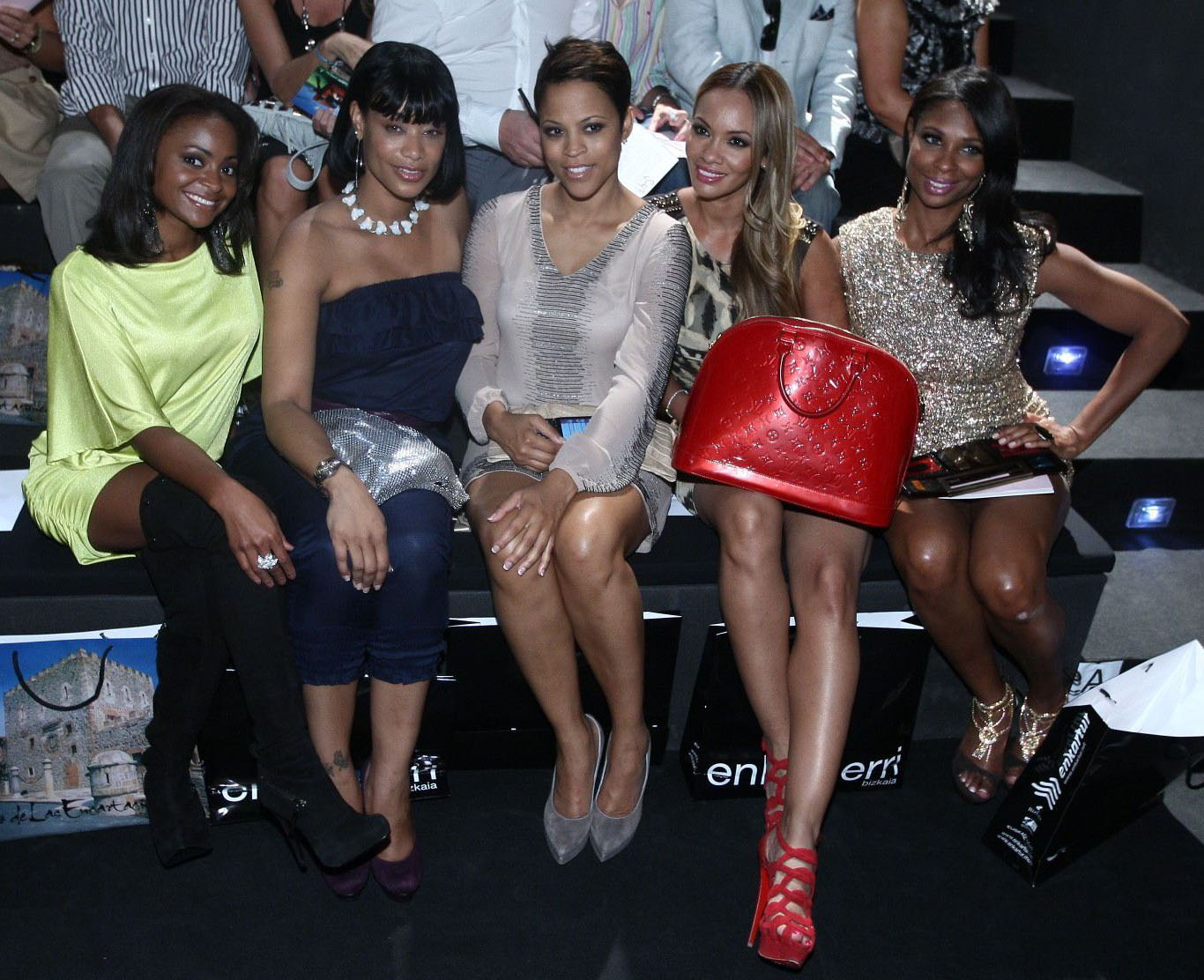 Which cast members are returning for 'Basketball Wives' Season 10
After being on the show on and off for the past nine seasons, Evelyn Lozada announced she would not be returning, citing stress related to the drama that comes with being on the reality show.
​​"I think that it's time for me to open up the universe to other things and it's been a hard decision because I can do it with my eyes closed," she told E! News' Just the Sip. "But it's so difficult and it takes so much energy and it's not the most positive energy."
RELATED: Tami Roman Reveals Who She Keeps in Touch With Since Leaving 'Basketball Wives'
Kristen Scott followed suit, announcing in a statement via The Jasmine Brand that she too would not return. Scott joined the show with her in-laws and their relationship became estranged during her inaugural season.
OG and Feby Torres are also not returning. OG also had a difficult three seasons on the show, often fighting with her co-stars and accusing them of colorism.
Despite the multiple departures, many familiar faces are returning. British Williams, Angel Brinks, DJ Duffey, and Brooke Bailey, and Brandi Maxiell will all be featured in some capacity. As far as the longstanding cast members of the show, Shaunie O'Neal, Jackie Christie, Williams, and Malaysia Pargo are all returning.
A feud between longtime BFF's will be a central storyline
Multiple media outlets are reporting that longtime BFF's Pargo and Maxiell are no longer tight. It's unclear what led to their fallout, but it's reported that it'll all play out in the upcoming season.
Pargo and Maxiell have removed all records of one another from their respective social media accounts. They also are no longer following one another on Instagram. 
RELATED: 'Basketball Wives:' Why Tami Roman Says She and Shaunie O'Neal Are No Longer Friends
It'll be interesting to see what caused the rift. Maxiell joined the LA franchise as a close friend of Pargo. The two supported one another through marital issues and often doubled up against other cast members.
Maxiell was not asked to return after two seasons due to issues with O'Neal, who is also an executive producer on the show. Pargo however brought Maxiell back during season 7 to the disapproval of the rest of the group.
Another cast member is reportedly pregnant and in the midst of a cheating scandal
It looks like Brinks will be involved in a salacious realm of drama herself. The popular fashion designer is reportedly expecting her third child and The Jasmine Brand reports that her baby shower will be featured on the show.
While she's surely happy about motherhood the third time around, the media outlet also reports that her beau is allegedly being unfaithful. Her boyfriend, former Love & Hip Hop: Hollywood star RoccStar, is set to appear alongside her this season. He's presumably the father of her unborn child.
Filming is currently underway. A release date has yet to be confirmed for the VH1 series.