What Tom Cruise's Relationship With Daughter Suri Is Like Now
Tom Cruise is one of Hollywood's biggest stars, known for his work in countless critical and financial successes — from Jack Reacher to the Mission Impossible franchise. But at the same time, he's also one of the most private.
Unlike many other celebrities, Cruise generally does not talk about much beyond his professional life. This has caused a great deal of speculation about his personal life, especially in regards to his daughter Suri Cruise. However, there have been a few reports in recent years that might be able to shed light on the nature of their relationship.
Tom Cruise shares Suri with Katie Holmes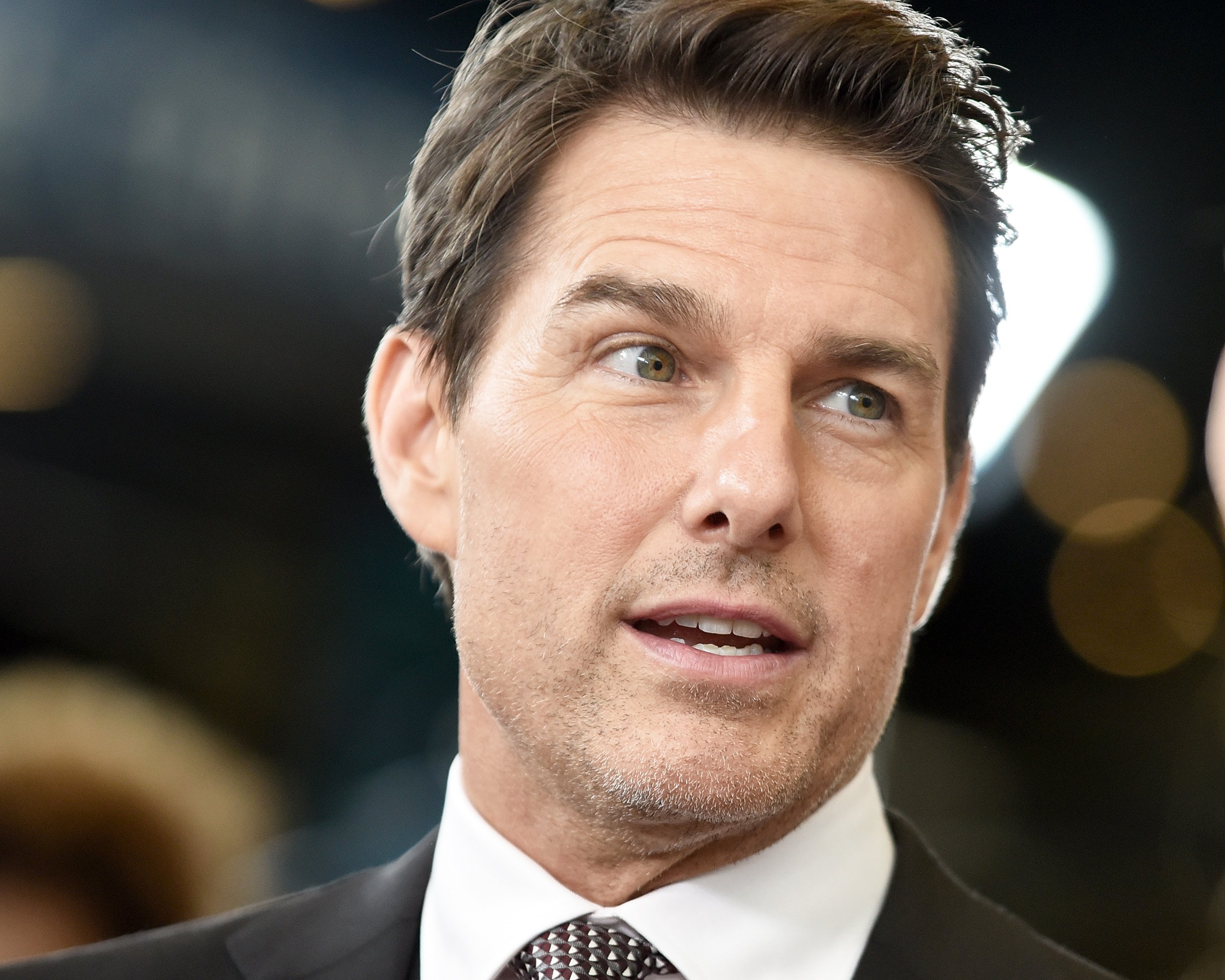 Tom Cruise went public with Holmes in April 2005 following his split from Nicole Kidman, with whom he shares two children: Isabella, 27, and Connor, 25.
They welcomed Suri Cruise in April 2006, about seven months before they married. She was their first and last child before Holmes filed for divorce in June 2012.
At the time, neither of them directly addressed the reason they broke up. Instead, Holmes's attorney said in a statement shared with People that the actor had simply had her "daughter's best interests" in mind. But years later, The Daily Beast would report that Holmes filed for divorce after allegedly learning that Tom Cruise planned to ship Suri Cruise off to an elite training division of the Church of Scientology.
Sources told People that the filing "shocked" Tom Cruise. But it seems like he was able to put his feelings to the side as ABC News reported that he and Holmes "amicably settled" their divorce in just over a week after Holmes filed.
Tom Cruise and Katie Holmes reportedly have a custody agreement that gives both of them time with Suri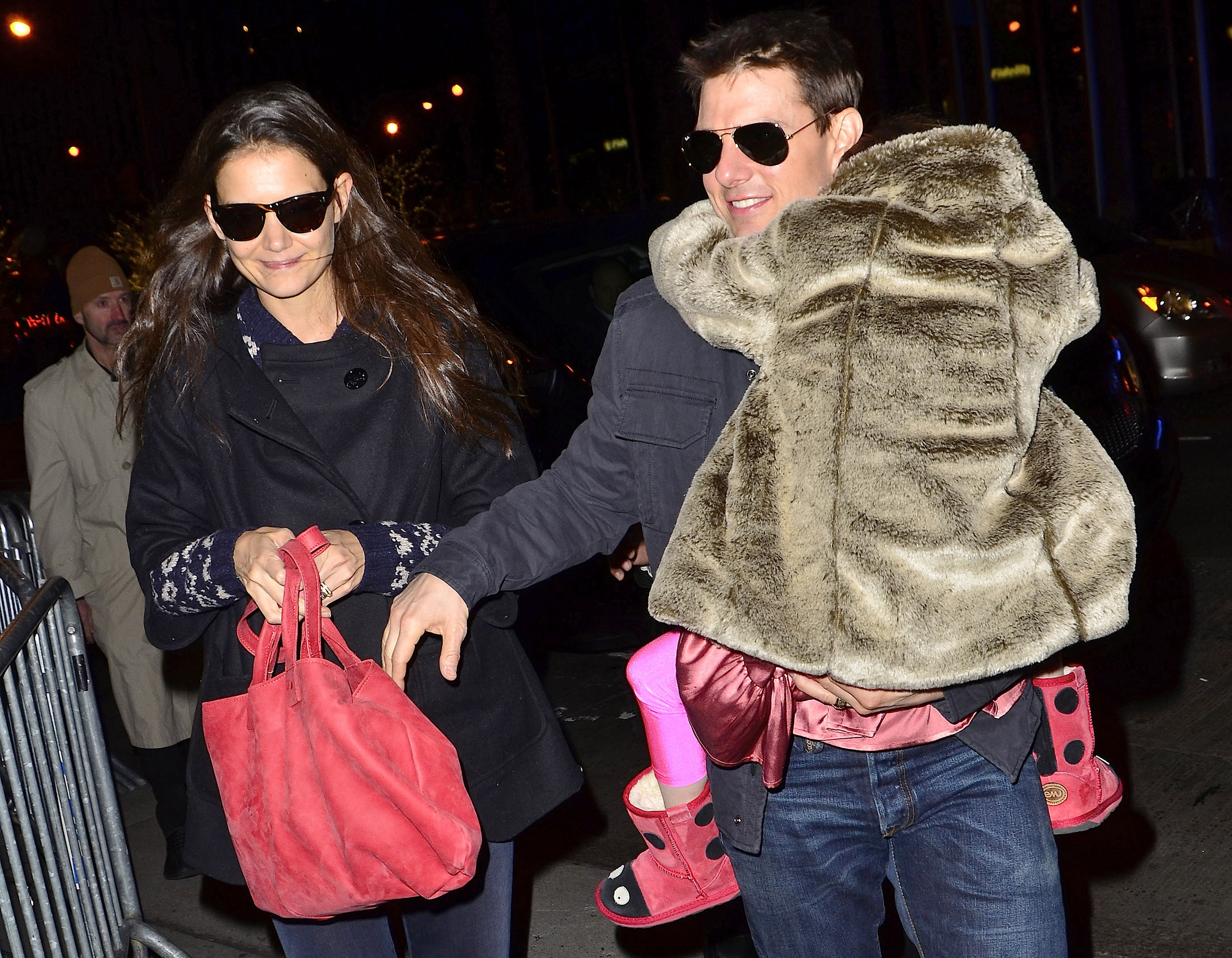 RELATED: Actors You Didn't Know Were Scientologists
After the news that they had reached a divorce settlement, sources told People that Holmes and Tom Cruise were "working on an arrangement in which Suri Cruise lives in New York with her mother and her father is given generous visitation rights."
Eventually, Holmes and Suri Cruise settled in New York, where they are often photographed together. However, Tom Cruise has not been seen in public with his daughter since 2013.
Of the lack of sightings, a source told Us Weekly that as a Scientologist, Tom Cruise is "not allowed" to have a relationship with Suri Cruise since she doesn't follow the religion. However, the Church of Scientology refuted those claims, telling the outlet, "Everything about your inquiry misrepresents the Church of Scientology, its practices, and the lifestyle of its ministry."
Does Tom Cruise see Suri? H pushed back on claims that he 'abandoned' Suri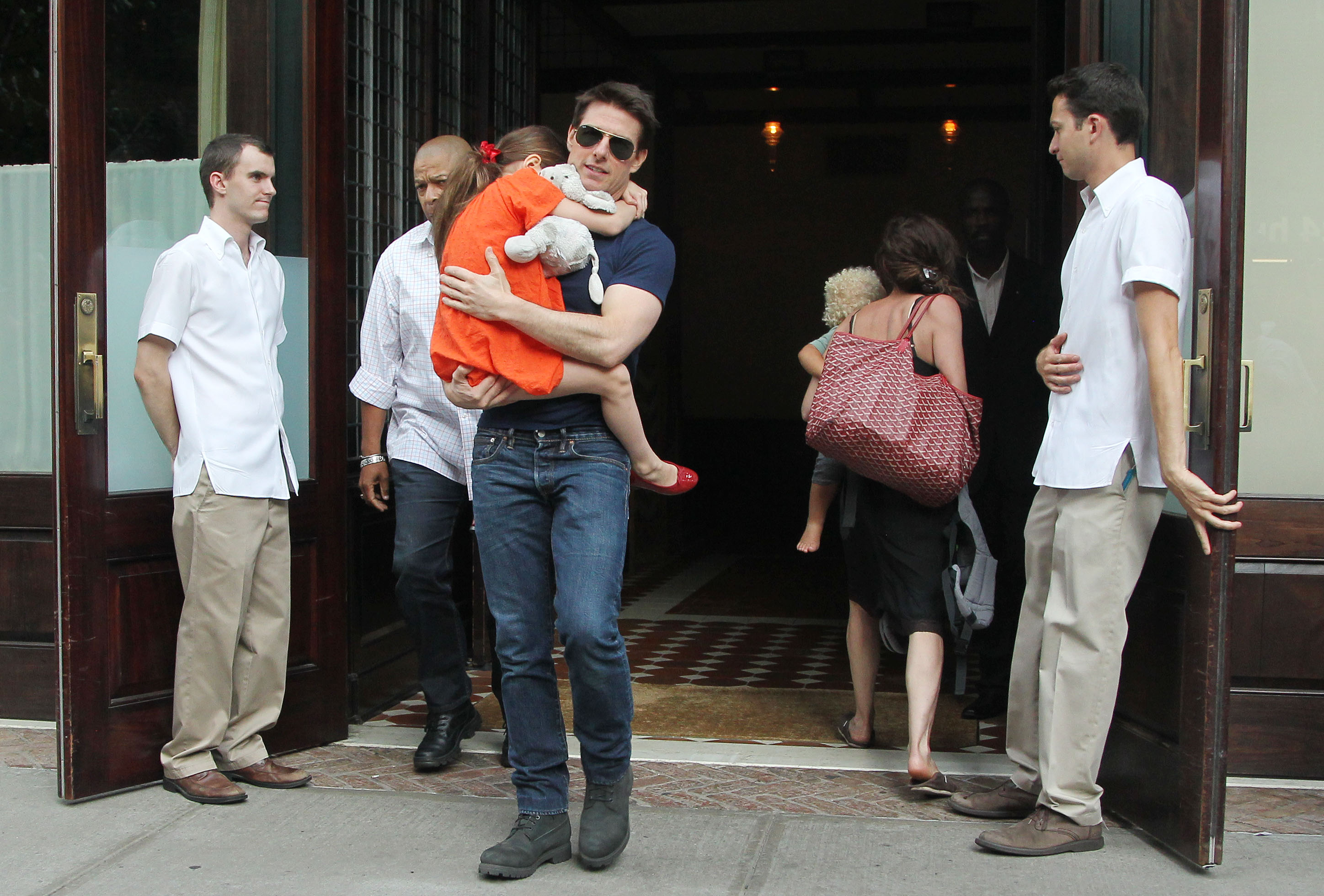 RELATED: Celebrity With Longtime Ties to Scientology Now Says He's Not a Member
Tom Cruise himself even sued a magazine publisher over claims he had "abandoned" Suri Cruise after his split from Holmes. But in a deposition, he admitted Holmes had filed for divorce because she wanted to "protect Suri from Scientology."
Additionally, he said Suri Cruise was no longer a member of the church — something The HuffPost called "a huge admission since anyone who leaves the faith is considered a 'Suppressive Person' and is cut off from all members of the church, including their immediate family."
But with so many conflicting reports, the true nature of their relationship is still a mystery. Most recently, a source assured to HollywoodLife in 2019 that regardless of the news that has come out, Tom Cruise "loves" his daughter and wants the best for her.