What Are the Tony Awards Named After?
After a difficult year of distress and delay, the Tony Awards ceremony is back with its 74th annual ceremony honoring the best in American theater's musicals, plays, and revivals. Broadway is officially back, but before the trophies are handed out, find out more about the extraordinary woman for whom theater's most coveted prize was named.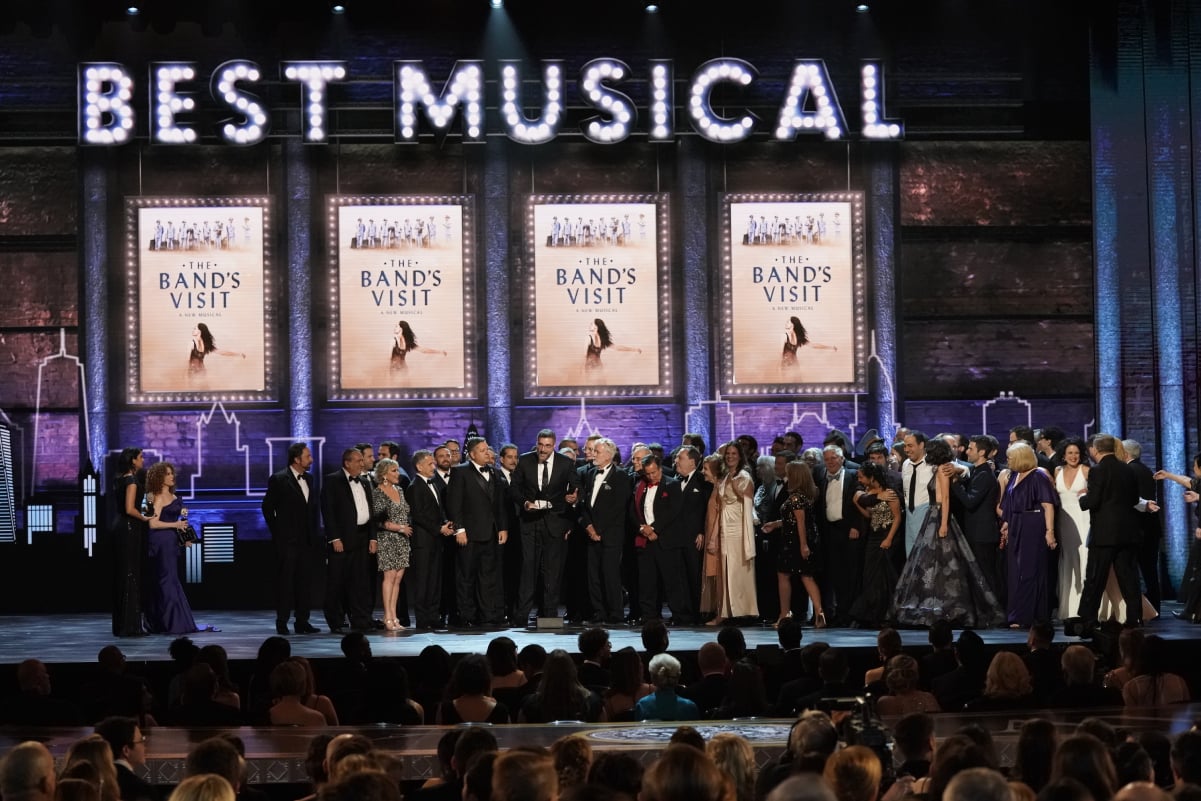 Broadway is back
The 74th annual Tony Awards will air Sept. 26 on CBS and Paramount+. Hosting the ceremony will be six-time Tony winner Audra McDonald and Leslie Odom Jr., who took home the 2016 Tony for Best Actor in a Musical for his portrayal of Aaron Burr in the musical Hamilton.
McDonald, in a conversation with Odom, told Interview her recollection of the jarring and abrupt halt to theater, and life, in 2020.
"March 13 was the big shutdown day," McDonald said. "I did one very socially distanced concert in Aspen. It was the longest that I'd paused in a while. I'm lucky to be able to say that. And honestly, besides the fear and panic we were all feeling, I was so worried about my friends and our colleagues in this business, starting to see them pack up and leave town because they couldn't afford to stay."
Of Broadway's return, Odom said, "I don't think it's going to be easy. It's going to take a second for people to have different hiring practices, and a different way we speak in these rooms, but I think we're going to rise to the occasion."
Actor, producer, and director Antoinette Perry was the namesake for the theater award
The Tony Awards are named for the pioneering theater actor and director Antoinette Perry, who opened doors for other women to lead on the stage. Perry was a star of the theater and worked with producer Brock Pemberton for decades. She eventually went from acting to directing plays including Janie in 1942, Pillar to Post in 1943, and 1944's Pulitzer Prize-winning Harvey (which was adapted for film in 1950 and starred James Stewart).
The actor and director helped establish the American Theatre Wing in the 1940s, an organization that in part provided entertainment for serviceman abroad.
Perry died in 1946 and a year after her death, the American Theatre Wing created the annual Antoinette Perry Awards (affectionately nicknamed the Tonys) for excellence and achievement on the American stage.
Perry's daughter recalled the 'love' of her mother's life
In a 1998 conversation with Playbill, Perry's daughter Margaret spoke of her mother's passion and devotion to the theater.
"There were other loves in mother's life," she explained, "but theatre was her first. Theatre was what she lived and breathed. If you were an actor, you were on that pedestal of pedestals."
Her mother became a star of the stage in her teens during the early 1900s. "Mother quickly rose from ingenue to leading lady, equally at home in comedy or the classics."
Perry left theatrical work to raise her family at her husband's insistence, Margaret revealed: "Mother's literary and bohemian set clashed with father's conservative lifestyle. When she became pregnant with me, father persuaded her to quit theatre to raise a family."
After her husband's 1922 death, Perry returned to her first love. "I'm making a fight for my very existence," Perry was quoted as saying in an interview. "There's no charm to a life of leisure. I yearn to return to my other love. Should I go on playing bridge and dining, going in the same old monotonous circle? It's easy that way, but a sort of suicide, too."
Watch the 74th annual Tony Awards Sunday Sept. 26 on CBS and Paramount+.