What Was Bernie Mac's Net Worth at the Time of His Death?
Bernie Mac was a comedy legend. Known for his raw, in-your-face style, distinctive voice, and cool delivery, he rose through the ranks to become one of the world's most beloved comedians. Sadly, Bernie Mac died in 2008 when he was only 50. But his legacy lives on through an illustrious body of work that includes performances, movies, and an eponymous TV show.
Here's a look back at the famed comedian's life and career, from Bernie Mac's net worth at the time of his death to how he amassed his fortune.
Bernie Mac's net worth at his death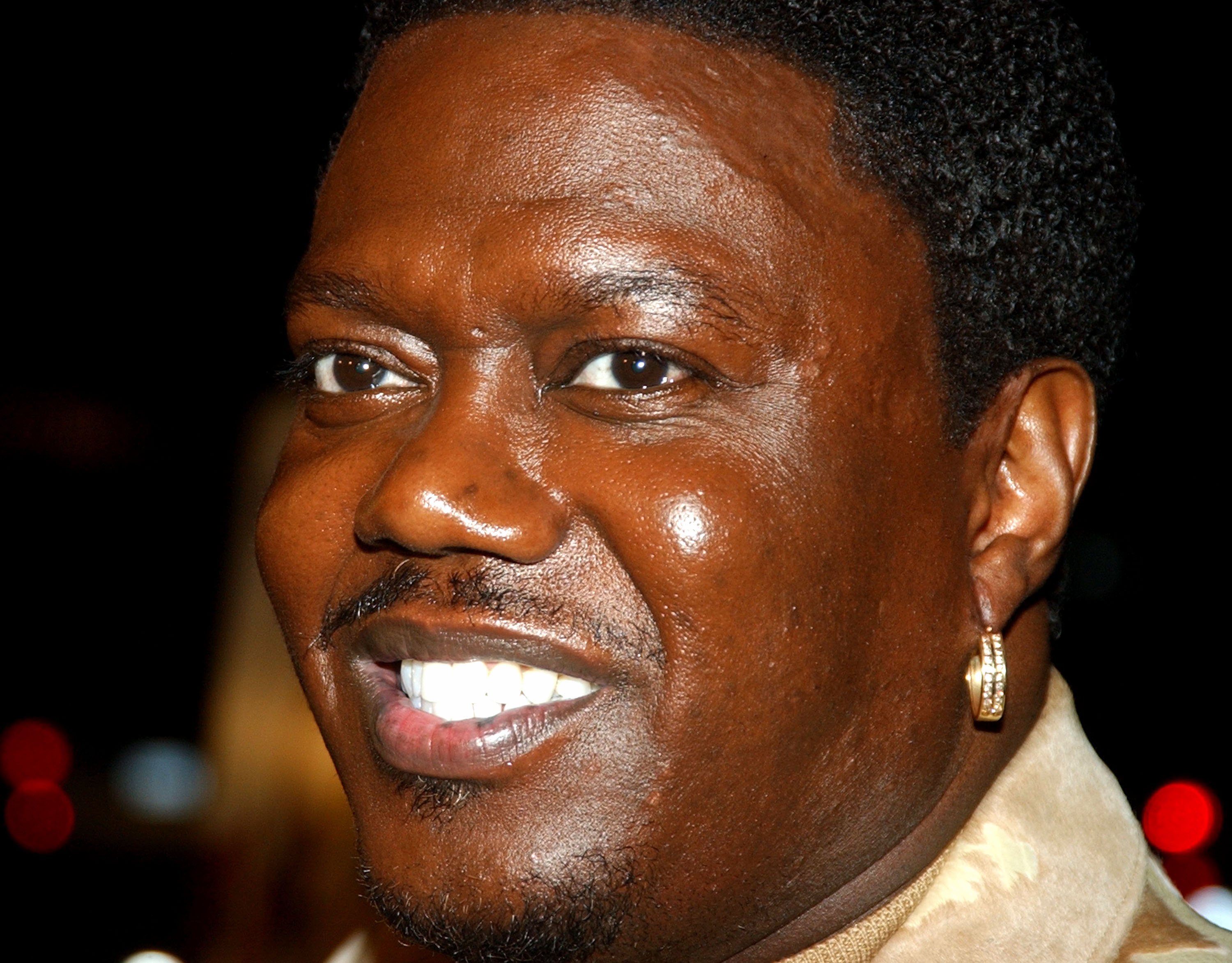 The comedian died on Aug. 9, 2008. Bernie Mac's cause of death was complications from pneumonia. His sister-in-law Mary Ann Grossett cited an inflammatory disease he'd been diagnosed with in the '80s as a factor.
"He had sarcoidosis, but it was in remission," she told People. "But because he had it, his immune system was compromised. He had an infection … He was on a new medication that suppresses the immune system, and that's where the pneumonia came from."
Mac had gone to the hospital weeks earlier on July 24 after experiencing a fever and breathing issues, and his condition continued to worsen, his sister-in-law said. 
After learning of Bernie Mac's death, more than 6,000 people attended his funeral to honor the beloved comedian, BET reported.
Bernie Mac's net worth at his death was $15 million, according to Celebrity Net Worth. 
Bernie Mac's early life
Mac was born Bernard Jeffrey McCullough on Oct. 5, 1957.
Hailing from Chicago, Illinois, Mac took an interest in comedy at an early age when he noticed that his mother, who was sad one afternoon, brightened up after seeing a comedian on TV, The New York Times reported. 
By the age of 8, Mac had performed his first standup — a bit about his grandparents — for members of his church, according to Biography.
Mac told The Times that he began telling jokes in his later teenage years in the Chicago subway while working side jobs. He got his big break in 1990 when he won a Miller Lite comedy contest. Mac parlayed the attention he received into a spot on Russell Simmons' iconic series, Def Comedy Jam.
Bernie Mac's net worth rose with his fame
Mac's career moved slowly but steadily following his appearances on Def Comedy Jam. By 1992, he had scored his first major movie role, appearing as a club doorman in the comedy Mo' Money. But it wasn't until his part as Pastor Cleaver in 1995's Friday that he really started to make a name for himself.
The role served as a springboard for Mac's career, leading to a string of movie and TV gigs, including parts in Don't Be a Menace to South Central While Drinking Your Juice in the Hood (1996) and B.A.P.S. (1997).
The Original Kings of Comedy (2000) boosted his star further. Appearing in the program alongside renowned funnymen Steve Harvey, D.L. Hughley, and Cedric the Entertainer, Mac made jokes that inspired his hit TV series, The Bernie Mac Show.
From there, the comedian continued to grow his resumé, scoring spots in productions such as 2001's Ocean's Eleven, 2003's Head of State with Chris Rock, and 2003's Bad Santa. 
In the end, Bernie Mac had enjoyed over a decade of success before his death in 2008.