What Was Daniel Radcliffe's Age in Every 'Harry Potter' Movie Compared to His Character?
What was Daniel Radcliffe's age in each Harry Potter movie when they came out? The actor started portraying the wizard when he was just a kid. Radcliffe became a household name after playing the titular character in the first film. With such a massive role, fans might wonder how old Radcliffe was in each film, his net worth, and other personal information about the huge movie star.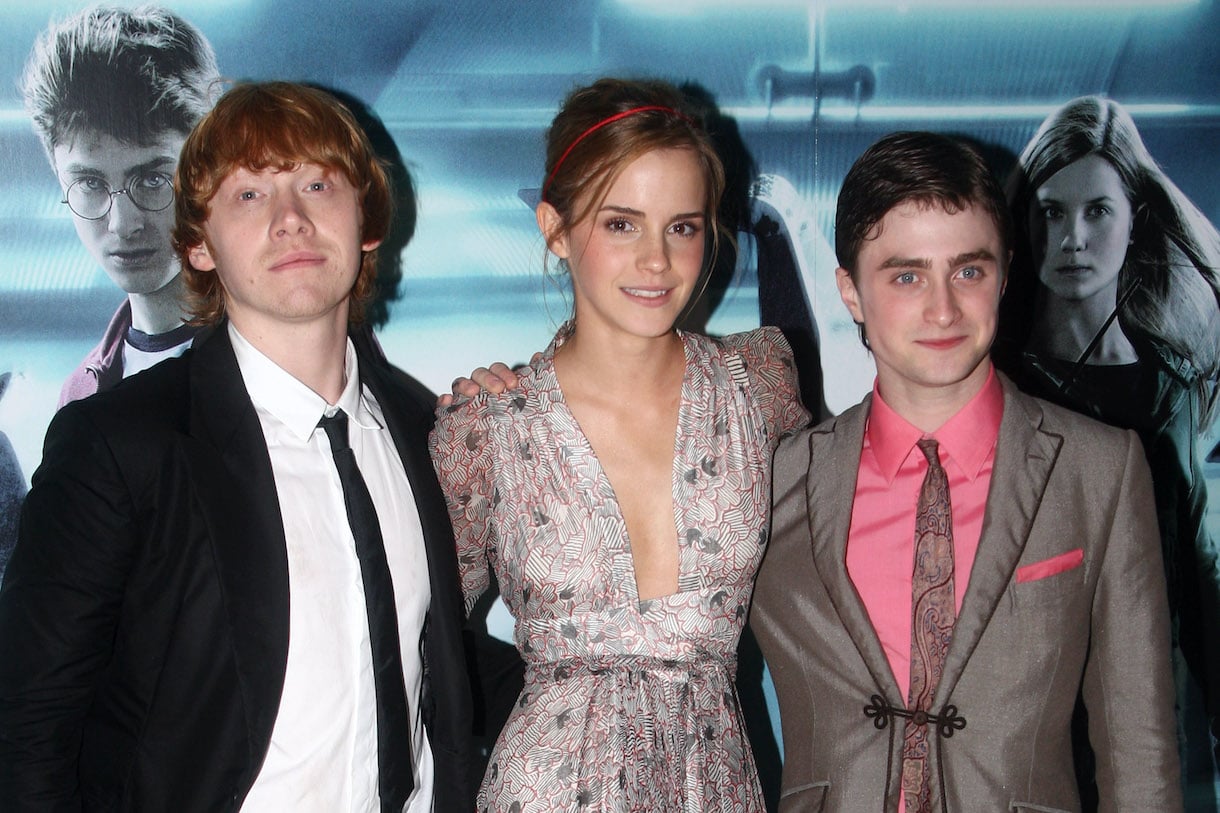 What is 'Harry Potter' star Radcliffe's net worth?
Radcliffe didn't stop acting in the Harry Potter movies, although he earned a huge paycheck from the series. He performed in the West End revival of the Broadway show Equus in 2007 while still working on the fantasy franchise.
The actor also has been in movies such as What If, Trainwreck, and Now You See Me 2. He has been in television productions such as BoJack Horseman, The Simpsons, and Miracle Workers.
Radcliffe has earned a reported net worth of $110 million, per Celebrity Net Worth.
How old is Daniel Radcliffe in the first 'Harry Potter' movie? Plus his age in every other film in the franchise
RELATED: 'Harry Potter': Why Regulus Black Deserves the Love Draco Malfoy Gets
Radcliffe was born on July 23, 1989. His age in the Harry Potter movies was similar in age to his wizard character toward the earlier films. His character attended the Hogwarts School of Witchcraft and Wizardry for the American equivalent of middle and high school.
In the first movie, Harry Potter and the Sorcerer's Stone (2001), Radcliffe was 12 years old. His character was 11 years old at the time. The second film, released in 2002, showed Radcliffe at 13, while Harry was 12. Harry Potter and the Prisoner of Azkaban (2004) came two years later. Then, Radcliffe was 15 and Harry was two years younger at 13.
Harry Potter and the Goblet of Fire was released in 2005, making Radcliffe 16 and his character 14. The fifth film, Harry Potter and the Order of the Phoenix wasn't out until two years later, in 2007. By that point, Radcliffe was 18 years old while his on-screen counterpart was still 15.
The sixth movie, Harry Potter and the Half-Blood Prince came to viewers in 2009. Radcliffe was 20 years old then, and Harry was 16.
Radcliffe was in his 20s when the two final films premiered. Radcliffe was 21 for the Harry Potter and the Deathly Hallows: Part 1 release, with his character being 17 in that film. In the final one, Harry Potter and the Deathly Hallows: Part 2 (2011), Radcliffe was 22 and his character was still 17 years old.
During the epilogue, though, Radcliffe portrayed Harry at 36 years old in the last moments of the movie franchise.
Who is Daniel Radcliffe's girlfriend?
Radcliffe mentioned his girlfriend Erin Darke in a BuzzFeed video in May 2020, a couple of months into the coronavirus (COVID-19) pandemic. He has been linked to Darke since the 2013 movie Kill Your Darlings, which they were in together. In the film, Radcliffe portrayed Allen Ginsberg, while Darke acted as Gwendolyn.
The pair have been dating for several years, and are in quarantine together during the pandemic.
Fans are excited to see Radcliffe's next acting project, Lost City of D, which is slated to be released in 2022, per IMDb. Radcliffe will act alongside Sandra Bullock and Channing Tatum in the film.