What Was Debbie Reynolds's Real Name?
Debbie Reynolds started her career in 1952's 'Singin' in the Rain. Before that, she went by a different name that some of her fans might not know.
Debbie Reynolds captivated audiences over several decades. The stage and screen actor was known for her wholesome image and powerful voice. Years later, Reynolds' family life would make her even more of a household name.
Although Reynolds had many fans who adored her, some may not know that she changed her name at the height of her career. So what is Reynolds' real name?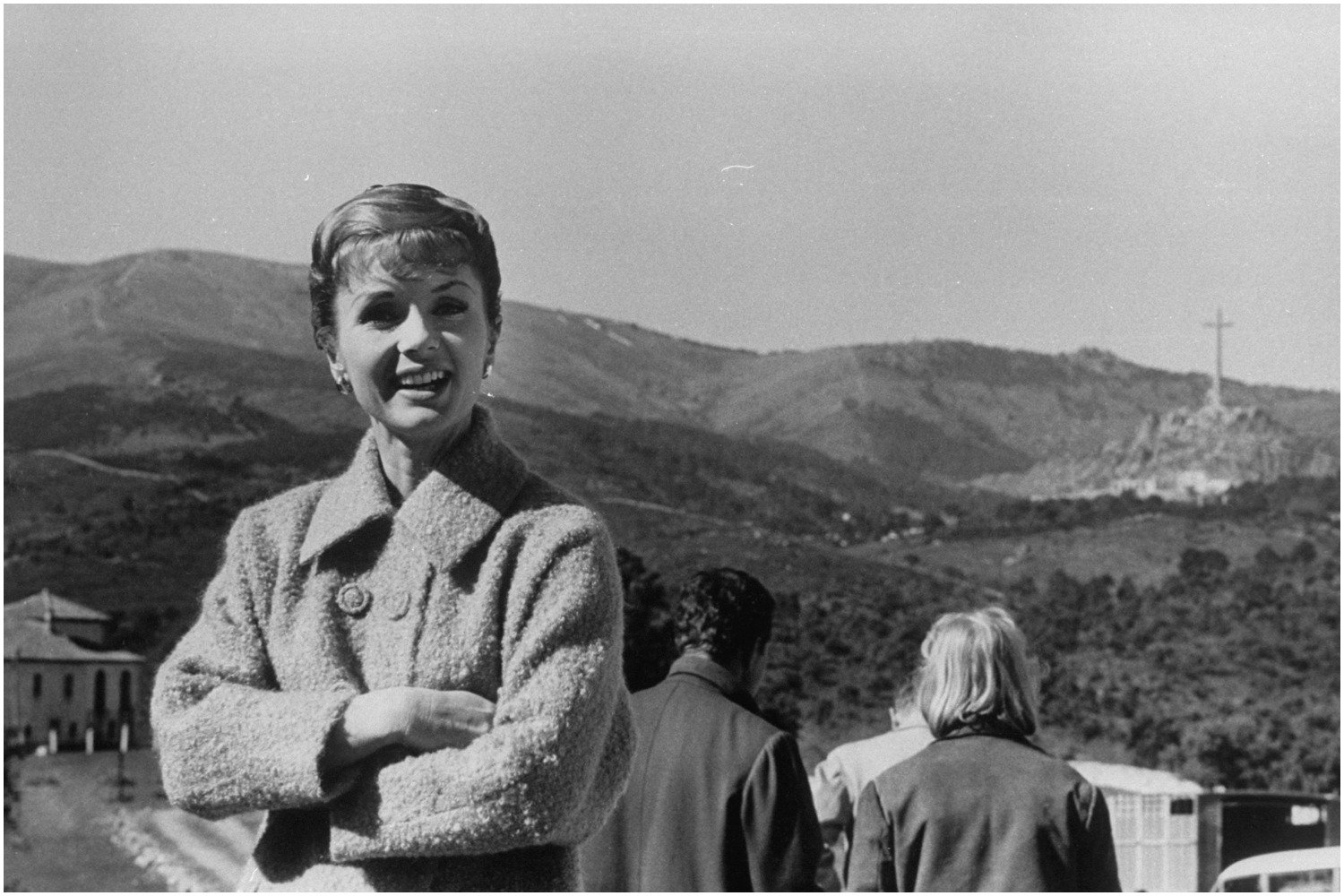 A look inside Debbie Reynolds' entertainment career
Reynolds' career began in the 1950s. According to Vanity Fair, she was apart of Hollywood's Golden Age. While she originally signed to Warner Bros., Reynolds' big break came when she started working with MGM. Soon after her contract with MGM was complete, Reynolds began shooting 1952's Singin' in the Rain. She landed the starring role, where she played Gene Kelly's character's love interest. 
In her 2013 memoir, Unsinkable, Reynolds revealed that she didn't know how to dance before booking Singin' in the Rain. Reynolds remembered feeling intimidated by her co-stars due to her lack of experience. 
"I had three months to learn what Gene Kelly and Donald O'Connor had been doing for years," she wrote. 
While Reynolds claimed she didn't know what she was doing, her role in Singin' in the Rain resulted in several more films throughout the 1950s and 1960s. In 1964, Reynolds played the lead character in The Unsinkable Molly Brown. The movie earned Reynolds an Academy Award nomination. Over the span of over five decades, Reynolds would star in 50 movies and had two television shows. 
Why Debbie Reynolds changed her name
Reynolds's real name is Mary Frances. Born in El Paso, Texas, her family moved to California when Reynolds was young. They struggled throughout most of her life, and poverty would ultimately be why Reynolds' career took off. 
In 1948, when Reynolds was 16-years-old, she entered a beauty contest hosted by Warner Bros. After she won the contest, Warner Bros. executives took her under their wing. According to Texas Monthly, it was studio head Jack Warner who changed Reynolds' name from Mary Frances to Debbie. He reportedly thought the name would attract a younger audience. 
Reynolds was reportedly against having her name changed and refused to answer to it for the first year. However, Reynolds used her stage name for the rest of her life and career. 
The scandal that almost tarnished Debbie Reynolds' legacy
By 1955, Reynolds seemed to have it all. The success of Singin in the Rain elevated Reynolds to Hollywood's "it list." Reynolds had also married Eddie Fisher, who was a popular singer. The couple welcomed their first child, Carrie Fisher, in 1956. Two years later, their son, Todd Fisher, was born. 
Reynolds' family life soon shattered after Fisher's best friend, Mike Todd, died in 1958. Todd was Elizabeth Taylor's husband, and the four of them were close friends. Reynolds said she advised Fisher to "comfort" Taylor while she grieved her late husband in her memoir. Soon after he went to see her, Fisher told Reynolds that he had fallen in love with Taylor. 
"Eddie took the call and I heard Elizabeth saying, 'Who is it, darling?' Reynolds wrote in her memoir. 
Fisher then left his family for the Cleopatra star and divorced Reynolds in 1959. 
According to the Daily Mail, the scandal could have been the end of Reynolds' career. However, her real-life drama resulted in more movie roles and box office hits. She continued to work and appeared in shows like Will & Grace in the 2000s. On December 28, 2016, Reynolds died of a stroke. Her death came one day after Carrie died of cardiac arrest.