What Was Eddie Van Halen's Net Worth at the Time of His Death and What Was Van Halen's Most Successful Hit?
Eddie Van Halen, one of the most prolific rock guitarists of the 1980s and `90s, has died from throat cancer. He was 65.
Here is what we know about his final years, as well as the rock legend's net worth at his death.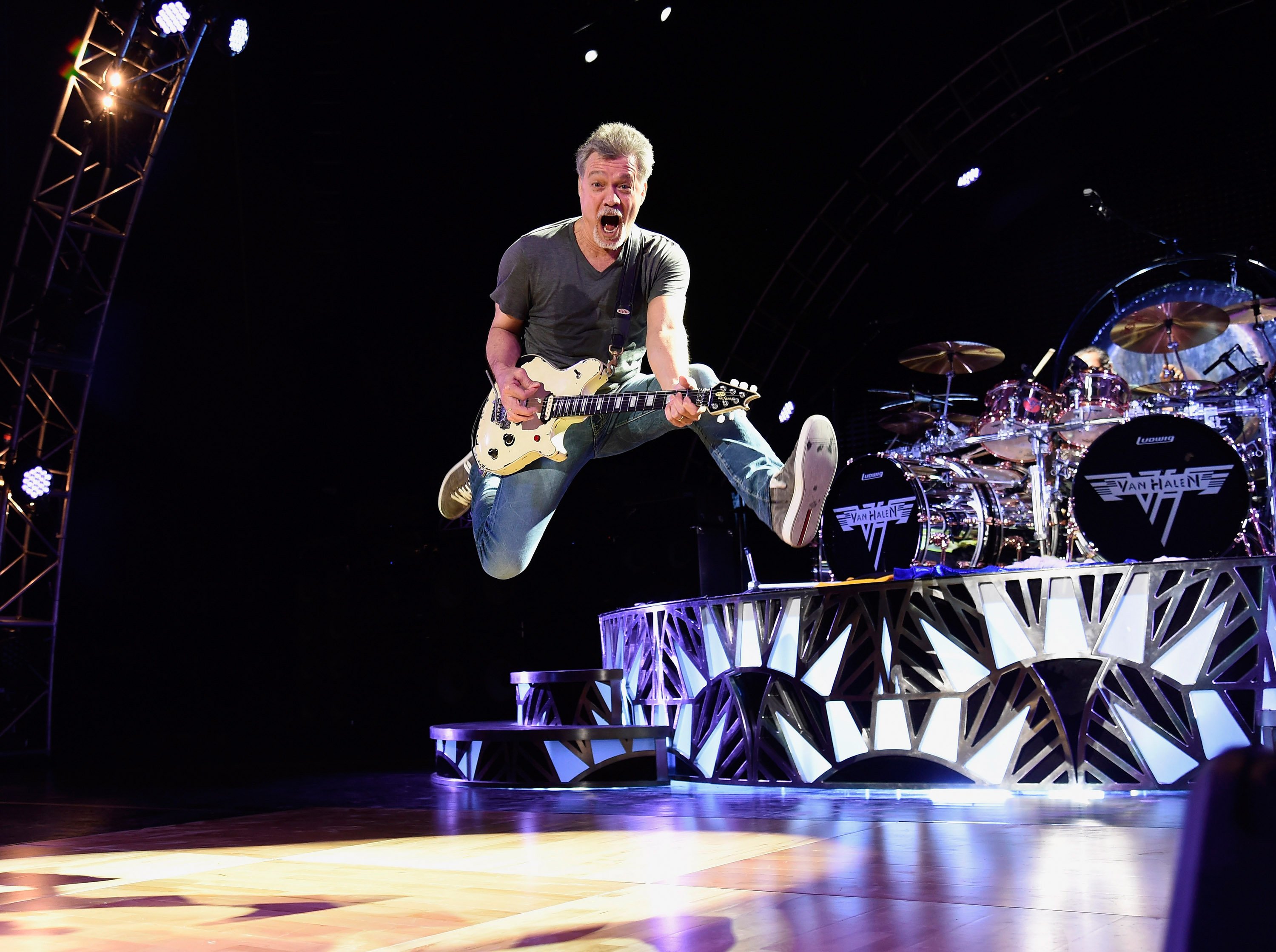 Eddie Van Halen's rise to fame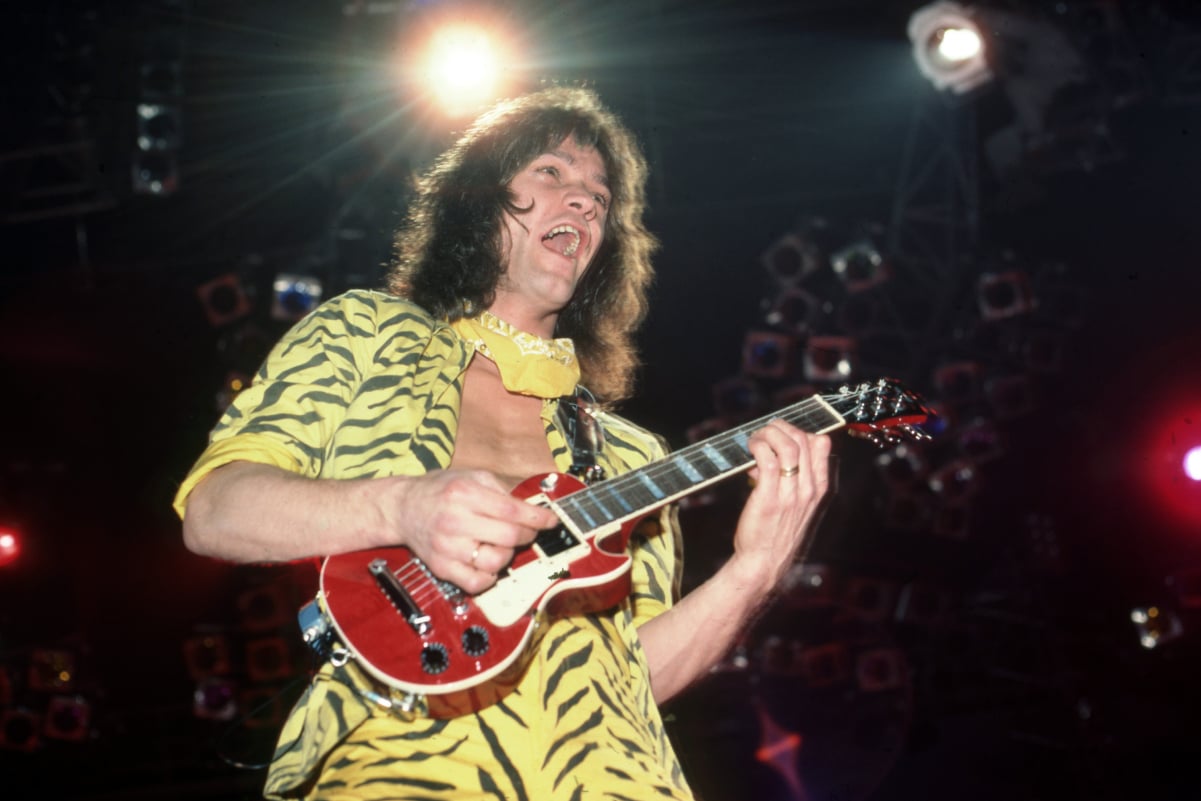 Van Halen was born in Amsterdam and in 1962 moved to California with his family. His brother Alex and he grew up playing music together and in time formed their own band in the 1970s.
Their 1978 album, Van Halen, was an almost instant success, featuring now-classic songs, "Runnin' with the Devil" and The Kinks' "You Really Got Me." Together, they would release 12 albums, their last one entitled In the Club in 2017. Their biggest hits remain "Jump,"  "Hot for Teacher," "Panama," and "Why Can't This Be Love." 
"Jump" was the band's biggest hit, spending five weeks at No. 1 on the Billboard charts in 1984.
Eddie Van Halen was known for his charismatic on-stage presence and his musical gifting as a guitarist.
Eddie Van Halen was diagnosed with mouth cancer in 2000
TMZ reported that Eddie Van Halen felt the metal guitar picks that he would hold in his mouth during performances were to blame for his cancer diagnosis. He had been traveling to Germany for radiation treatment.
"I used metal picks — they're brass and copper — which I always held in my mouth, in the exact place where I got the tongue cancer," he told Billboard in 2015. "Plus, I basically live in a recording studio that's filled with electromagnetic energy. So that's one theory."
His son, Wolfgang, who toured and performed with his father, posted on Twitter in tribute, writing, "I can't believe I'm having to write this, but my father, Edward Lodewijk Van Halen, has lost his long and arduous battle with cancer this morning. He was the best father I could ever ask for. Every moment I've shared with him on and off stage was a gift.
"My heart is broken and I don't think I'll ever fully recover from his loss," he said. "I love you so much, Pop." 
Eddie Van Halen's 1st marriage was to actor Valerie Bertinelli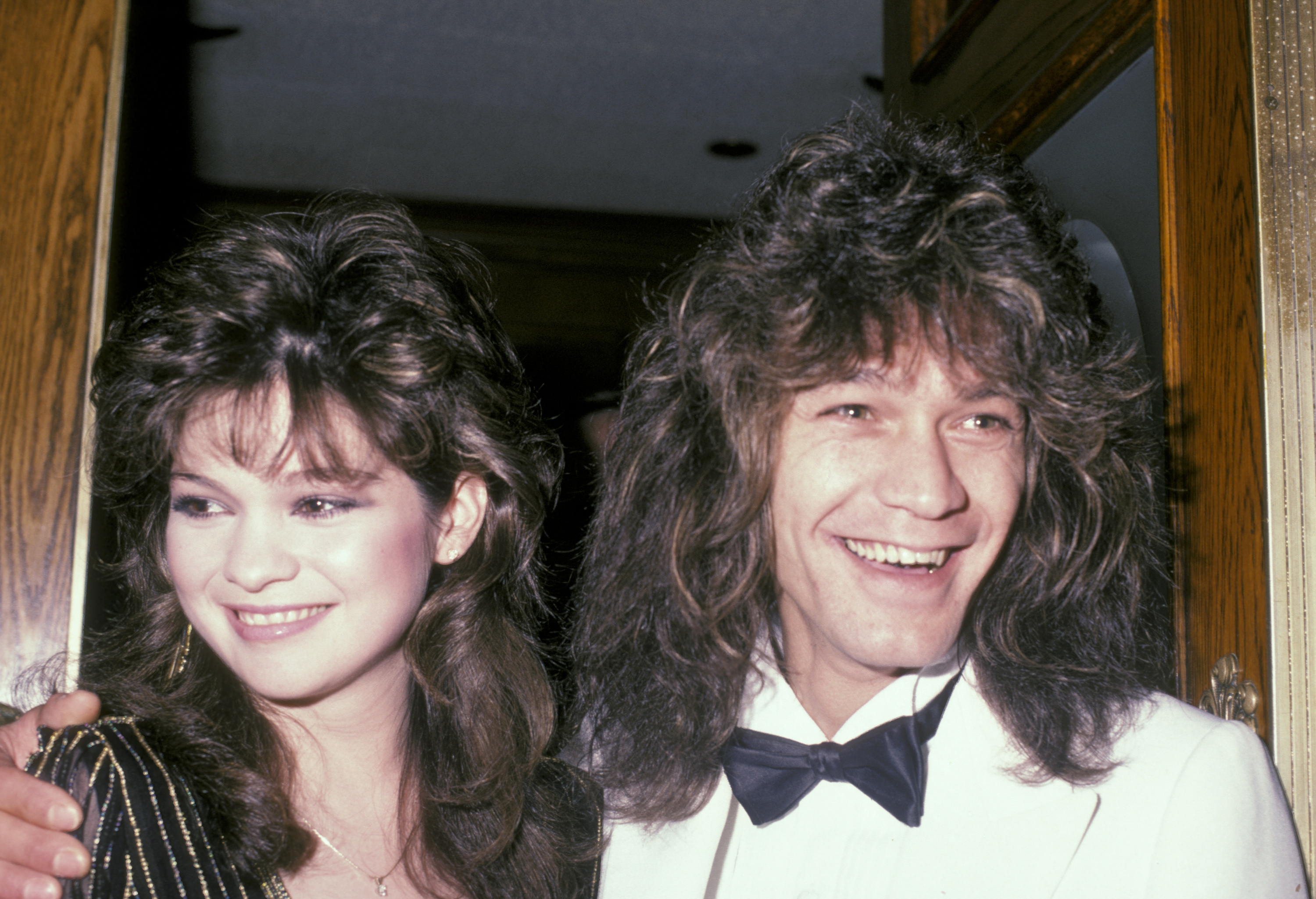 Married to actor Valerie Bertinelli in 1981, the celebrity couple eventually divorced in 2007. Wolfgang was the couple's only child. At the time of his death at age 65, Eddie had been married to Janie Liszewski, his wife since 2009.
Bertinelli in a 2008 conversation with Meredith Vieira admitted she had not been faithful to Van Halen. "Yes, I did, four years into our marriage, cheat," she told Vieira on Today. "And it was a shame and it was a guilt that I carried with me for a very long time. And I don't like that, so I really wanted to get that out of me."
The two remained friends after their divorce and even attended one another's weddings. Bertinelli had been to see her former husband during his illness.
His net worth, according to Celebrity Net Worth, is $100 million.