What Was Eve's Character's Full Name on Her UPN Sitcom?
Before her hosting duties on the CBS daytime talk show The Talk, Eve had a successful rap career. She later transitioned to acting, starring in her own UPN show for three seasons. While her character professionally went by one name, her real name was revealed in a hilarious episode in season 2.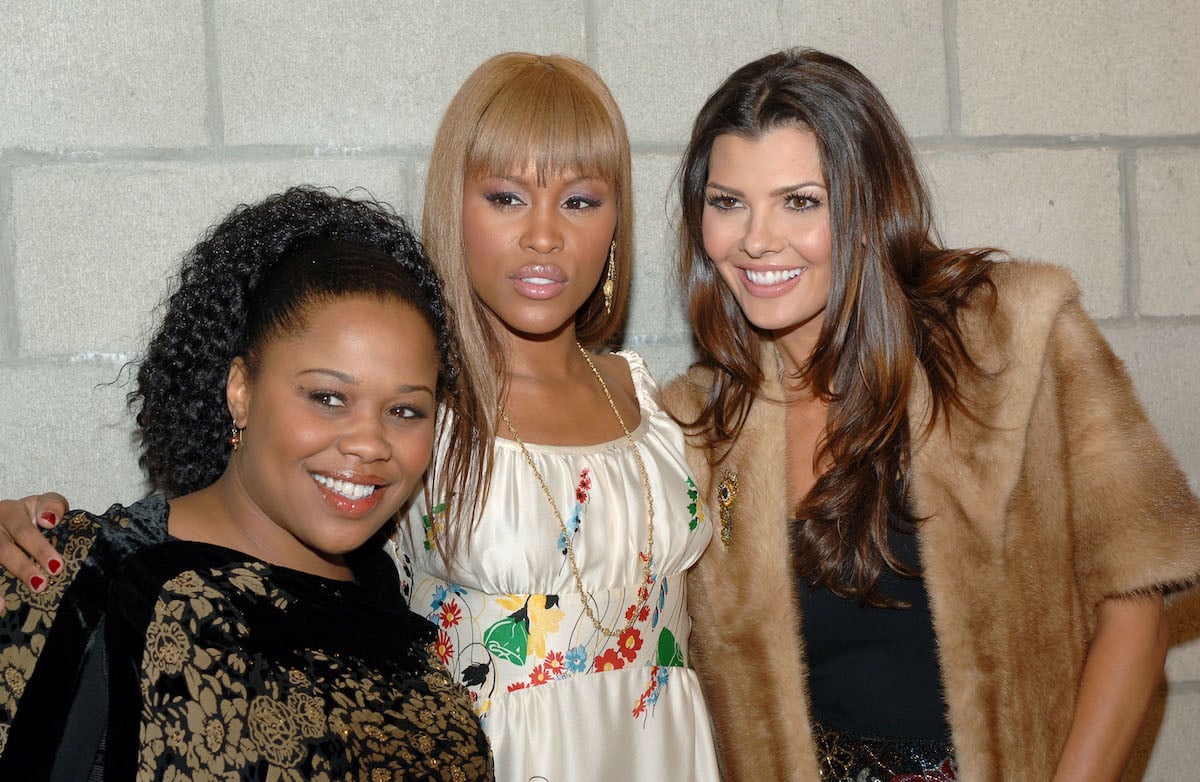 Eve's character's full name was revealed in season 2
Debuting in September 2003, Eve follows two sets of male and female friends. Both groups are attempting to navigate life, career, and relationships with the opposite sex.
Eve plays the role of Shelly Williams, a Miami fashion designer who owns clothing boutique, Diva Style, with her best friends Rita (Ali Landry) and Janie (Natalie Desselle-Reid).
In season one, Shelly meets J.T. (Jason George) at a nightclub owned by a mutual friend. The two quickly become an item. After going on a few dates, she feels J.T. is holding back information about his personal life.
Related: 'The Talk' Co-Host, Eve, Was Once the Star of This Television Show
In episode 3 titled She Snoops to Conquer, Shelly snoops through J.T.'s wallet in search of his driver's license to learn his real name when he's hesitant to tell her. It's revealed that J.T. is an acronym for Jerimiah Thurgood Hunter.
The two split at the end of season 1 due to J.T.'s traditional values clashing with Shelly's modern career woman agenda. Its widely assumed that Shelly is her real name until otherwise is revealed in season e.
In an episode titled The Hate-Trix Reloaded in season 2, J.T. and Shelly bicker about returning items owed to them following their breakup. Shelly sends an email to her ex, signing off "Michelle P. Williams." In J.T.'s response, J.T. addresses the email to Shelly by her full name: Michelle Penelope Williams.
The rapper turned actor says the show's cancelation was her fault 
After three seasons, UPN opted not to renew the show for season 4. At the time, the network began a merger with the WB, ultimately becoming the CW Network.
Many believed that because the CW focused less on shows with characters of color that Eve was canceled. But the rapper dismissed the speculation during her episode of TV One's UNCENSORED.
"I was the youngest at the time, of the cast," she says. "And a lot of them were just getting married, just having babies or just buying their first house. I was still going to the club trying to get to set at 9 a.m. Trying to get to a table read, which was—don't do that, ever."
Related: 'The Talk' Co-Host Eve Just Revealed She Didn't Know The Significance Of Having Her Own Sitcom
Losing the show was devastating for her. As she reflects now, she says partying and showing up late to set as a result more than likely contributed to the show's cancellation.
"I do believe a lot of it had to do with the fact that I was trying to straddle both sides of my life, still trying to hold on to kind of hanging out," she says. "And I was late a lot. That's not cool. I do think a lot of it had to do with my actions at that time."
While she does not live with regrets, she wishes she would have handled things differently. She continues acting and is currently filming a drama for CBS alongside Brandy and Naturi Naughton based on women in hip hop.