What Was Kate Gosselin's Job Before Becoming Famous From 'Jon & Kate Plus 8'?
If there's any infamous couple known for a decade of drama, it's Jon and Kate Gosselin. The Gosselins first attained fame through their TLC show, Jon & Kate Plus 8, which chronicled their lives as parents of a set of twins and sextuplets. They quickly grew a fan base thanks to their candid take on parenting, but things fell apart fast when the media caught wind of troubles in their marriage. By the time the two divorced in 2009, struggles over money, custody, and the show were on — and while Jon wanted to step away from the spotlight, Kate wanted to stay in the reality TV world.
Whether you love her or can't stand her, Kate and her eight are seemingly here to stay. But what was Kate's job before she was famous for the TLC program? Find out here.
Kate was a labor and delivery nurse before she got famous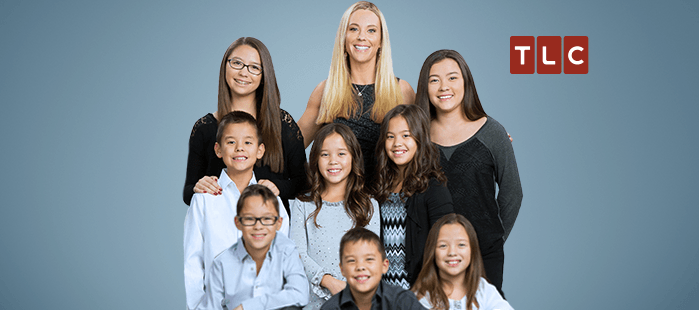 It's hard to remember a time before the Gosselins were famous, but prior to Jon & Kate Plus 8, Kate led a totally normal life as a nurse. Radar Online reminds us the star was a labor and delivery nurse at the Reading Hospital and Medical Center near her home in Pennsylvania. The publication also notes that the average salary for that career choice in the state is around $69,000 per year — and with eight children, that probably wasn't cutting it. She was certainly making way more with the TLC program, and now that Kate's been on other reality shows, it appears she's making a comfortable living this way.
As for Jon, it seems like he's had many jobs of the years, and he worked in information technology before fame. Nowadays, he's since quit television and is finding plenty of satisfaction with continuing work in I.T. and in the restaurant business. Fans also know he's a disc jockey on the side for extra cash, as he posts about this passion of his frequently on social media.
She's stated in the past that she'd consider nursing as a backup career after TV
Would Kate ever consider going back to nursing if she had to? It turns out she's discussed this possibility in the past. All the way back in 2009, the star expressed that she wished to pursue more opportunities in the entertainment industry, but she was also renewing her nursing license just in case. For a small fee of $45, her license was then set to be renewed until 2011, Radar Online reported. And she also had to finish 30 extra hours of continuing education credits to comply with state law.
Now that a decade has passed since that news of a renewed nursing license first hit, we know that Kate chose to pursue opportunities as an entertainer instead. NBC New York reported back in 2009 that Kate also had aspirations for a Hollywood debut. As she said in an interview, "I'd love to be in a movie. [Maybe] the voice of a cartoon character. For my kids. That would be fun!" And she also told Ellen DeGeneres in a separate interview that year that TV was her chosen career path she intended to stick with if possible. "This is my job. This is my paycheck, and so this is what I do," she said.
What is Kate doing today?
We haven't heard much from Kate Gosselin in 2019, but fans believe she's still slated for a comeback. We've seen her post here and there on Instagram, and her eight kids are growing up fast. The twins, Mady and Cara, are both 18, and the sextuplets are 14 — so we doubt we'll see any more TV shows that are centered around life with her children. Even so, she's discussed the possibility of a dating show in the recent past, so perhaps that's still in the works.
Back in April 2018, People reported that Kate Plus Date was in the works. The series would show Kate attempting to find love a decade after her divorce. As she said at the time about her kids, "But it was very apparent, now that they're older and talking about dating and how they're all gonna get married someday … it became apparent: they want someone for me. They want me to have somebody in my life." We're not sure if the show has been totally cancelled or just postponed, but we're all waiting eagerly to see what Kate has in store for her fans next.
Check out The Cheat Sheet on Facebook!