What Was Kim Kardashian Like As a Child?
Although she is now one of the most famous women in the world, Kim Kardashian had a relatively normal childhood. With a large, raucous family and a well-known father, Kardashian demonstrated a willingness to be in the spotlight at a very early age.
It seems almost like this reality star turned business mogul and a soon-to-be lawyer was meant for her life of fame and has been preparing for it since she was a child. Discover the early life of one of America's most popular stars!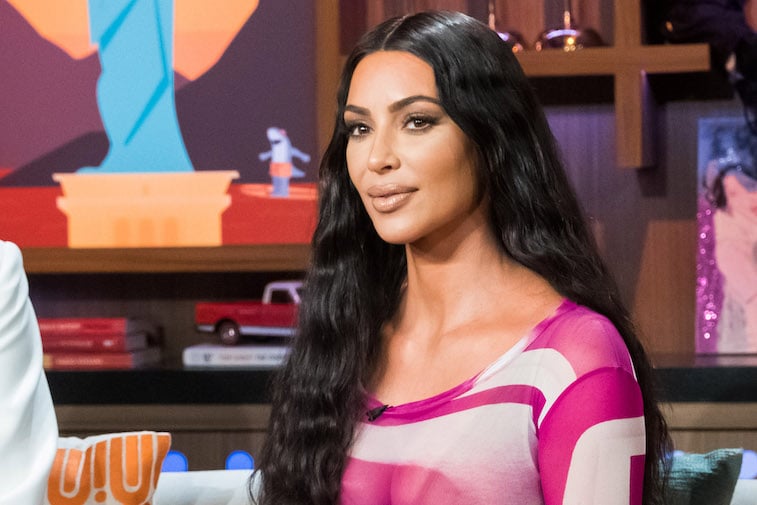 Where was Kim Kardashian born?
Kimberly Noel Kardashian was born in 1980 in Los Angeles, California. Her parents, Robert and Kris Kardashian, were relatively wealthy, thanks to Robert Kardashian's lucrative lawyer career.
Kim Kardashian, as well as her older sister Kourtney and her younger sister Khloe and brother Rob, grew up in an affluent neighborhood and wanted for nothing. Their house was large and featured such amenities as a large swimming pool and a tennis court.
Although Kardashian was born into money, she has said that their lives seemed very normal to her. She experienced the usual arguments and spats with her siblings and spent a great deal of time playing and bonding with them.
In fact, Kim Kardashian was only two years younger than her older sister Kourtney and looked so much like her as a young child that many people thought they were twins. They even shared a bedroom for several years. Kardashian was reportedly quite popular in school and evidenced an early talent for makeup and clothes styling.
In spite of the Kardashian family's idyllic existence, several things were to happen that would shatter everything and leave quite an impression on young Kim Kardashian.
Her parents had a tragic divorce
In the late 80s, the first in a series of major problems rocked the Kardashian household. Kris Kardashian, the family matriarch, had an affair with her tennis instructor, leaving her husband crushed. They decided to divorce, which reportedly upset their four children. Following their divorce in 1991, Kris started dating Olympian Bruce Jenner (now known as Caitlyn Jenner). Their relationship moved quickly and they ended up marrying in 1991, the same year as the divorce was final.
Reportedly, Kim Kardashian was close with her new stepfather and step-siblings, Jenner's children from previous marriages. In 1994, O.J. Simpson, a long time friend of the family, was put on trial for the murder of his wife, Nicole Brown Simpson. The family was very shaken by the news, and by the subsequent murder trial.
Robert Kardashian joined the defense team, which reportedly placed a rift between him and Kris Jenner. Around this time, Kim Kardashian's interest in the field of law became evident, and she later admitted that she went through trial paperwork with her father while he was on the defense team.
How did Kim Kardashian first become famous?
Throughout her teenage years, Kardashian continued to be interested in fashion and style. She worked at a boutique for a number of years, but when she started spending more time with her childhood friend, Paris Hilton, her career really took off. She started working as Hilton's stylist and met a number of celebrities that way.
Her now-infamous sex tape with then-boyfriend Ray-J was released just prior to the premiere of the family's new reality show, Keeping Up with the Kardashians. Between the sex tape, the reality show, and the paparazzi photographs of Kardashian hanging out with Hilton, the stage was set for the young woman to become a certified pop-culture celebrity.
These days, Kardashian is still considered a reality show icon but has expanded her empire to include a thriving cosmetics line. She also has four children with her husband, rapper Kanye West.