What Was Marlene Dietrich's Net Worth at the Time of Her Death?
Marlene Dietrich is a legendary actress from the '20s and '30s. She was born in Germany and had a thriving career in the United States. At the height of her career, she was earning more than many other actresses.
The star easily became an iconic figure, and Dietrich even got featured on The Beatles' Sgt. Pepper album cover. Her activism helped contribute to her status as an important person in history. When she died, the actress had amassed quite a bit of wealth.
Marlene Dietrich was a famous actress
According to Biography, Dietrich was born in Germany on December 27, 1901. She was interested in exploring music as a child but gave it up in favor of acting as a teenager. In 1923, the young actress appeared in her first film titled Tragedy of Love. It was during the '20s that her career took off.
Dietrich starred in Germany's first talking picture, Der Blaue Engel, or The Blue Angel. Many people knew the star for her good looks and distinctive voice. However, shortly after the movie's premiere, Dietrich moved to the United States.
Due to refusing to make films for Hitler's associates, Dietrich got banned from Germany. After she arrived in America, the actress immediately went to work in Hollywood. She starred alongside Gary Cooper in Morocco and earned her only Academy Award nomination. Dietrich played many femme fatale characters during her career.
It was not until 1939 when Dietrich received her American citizenship. During World War II, she visited the allied troops to sing to them. Toward the end of her acting career, the star had a successful singing career until she retired in the '70s.
Marlene Dietrich was an activist against fascism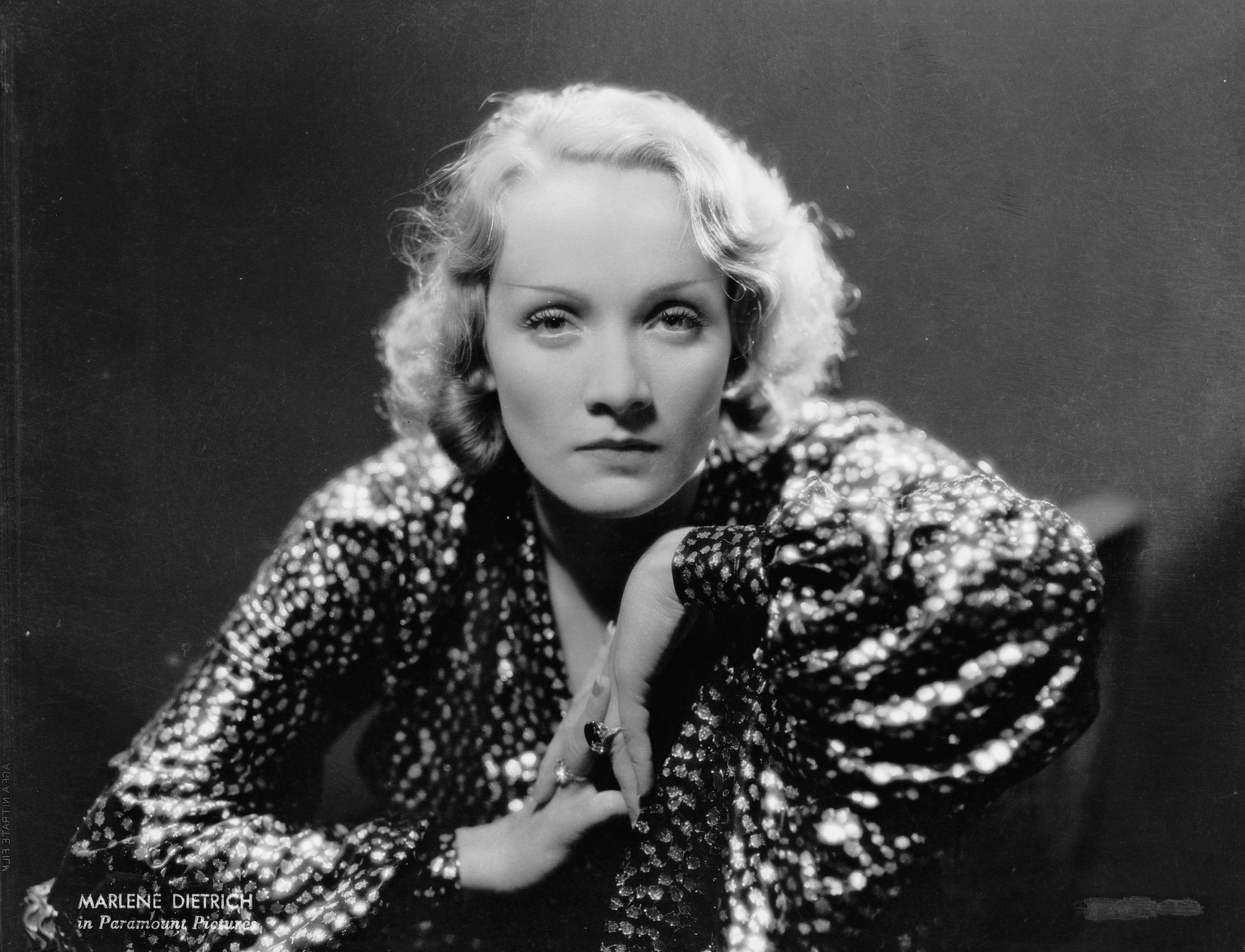 Many people are aware that Hitler's rise to power brought fascism to Germany. As a result, there were many changes the country faced. For instance, the German film industry dealt with heavy censorship. Plenty of filmmakers became an asset to the Third Reich.
However, not everyone was happy with the state of the country at the time. Some of them spoke out against Hitler and his regime. One of these people was none other than Dietrich. As mentioned before, the actress had to leave the country due to the rise of fascism.
USO reports that Dietrich became an iconic face during World War II. Not only did she entertain the troops, but she directly told the German citizens that "Hitler is an idiot" over radio broadcasts. Dietrich also worked with the U.S. Office of Strategic Services to produce anti-Nazi albums.
Dietrich heavily supported Jewish refugees that managed to escape Germany. The star had a strong dedication to activism and freedom.
How much was Marlene Dietrich worth?
RELATED: The 9 Alleged Love Affairs JFK Tried to Keep Secret His Entire Life
Related post url: 
Dietrich had a long and successful life and lived in Paris during her retirement. She died on May 6, 1992, at the age of 90. The iconic star had a daughter and four grandchildren, and she got buried in Berlin next to her mother.
At the time of her death, Dietrich had an estimated net worth of $30 million, according to Celebrity Net Worth. Her wealth was the result of her being one of the highest-paid actresses in Hollywood. Other successful films she starred in include Shanghai Express and Desire. Her role in Witness for the Prosecution helped increase her fame.
Between the '50s and '70s, Dietrich continued to produce income as a show performer. In 1960, she earned a spot on the Motion Picture Walk of Fame. The American Film Institute even dubbed Dietrich as the ninth greatest female star of all time in 1999.