What Was Nicki Minaj's Relationship With Her Father Like?
Nicki Minaj experienced a personal loss over the weekend of Feb. 12 with the death of her father, Robert Maraj. News outlets have reported that Maraj, 64, was struck and killed by a car as he walked on a roadway in Mineola, New York. The driver reportedly then left the scene but has since been arrested.
So far, Nicki Minaj, whose real name is Onika Maraj, has not publicly commented on the loss of her father. However, she has been open about him and their relationship in the past. Read on for more about Nicki Minaj's upbringing and what her relationship with Maraj was like before his death.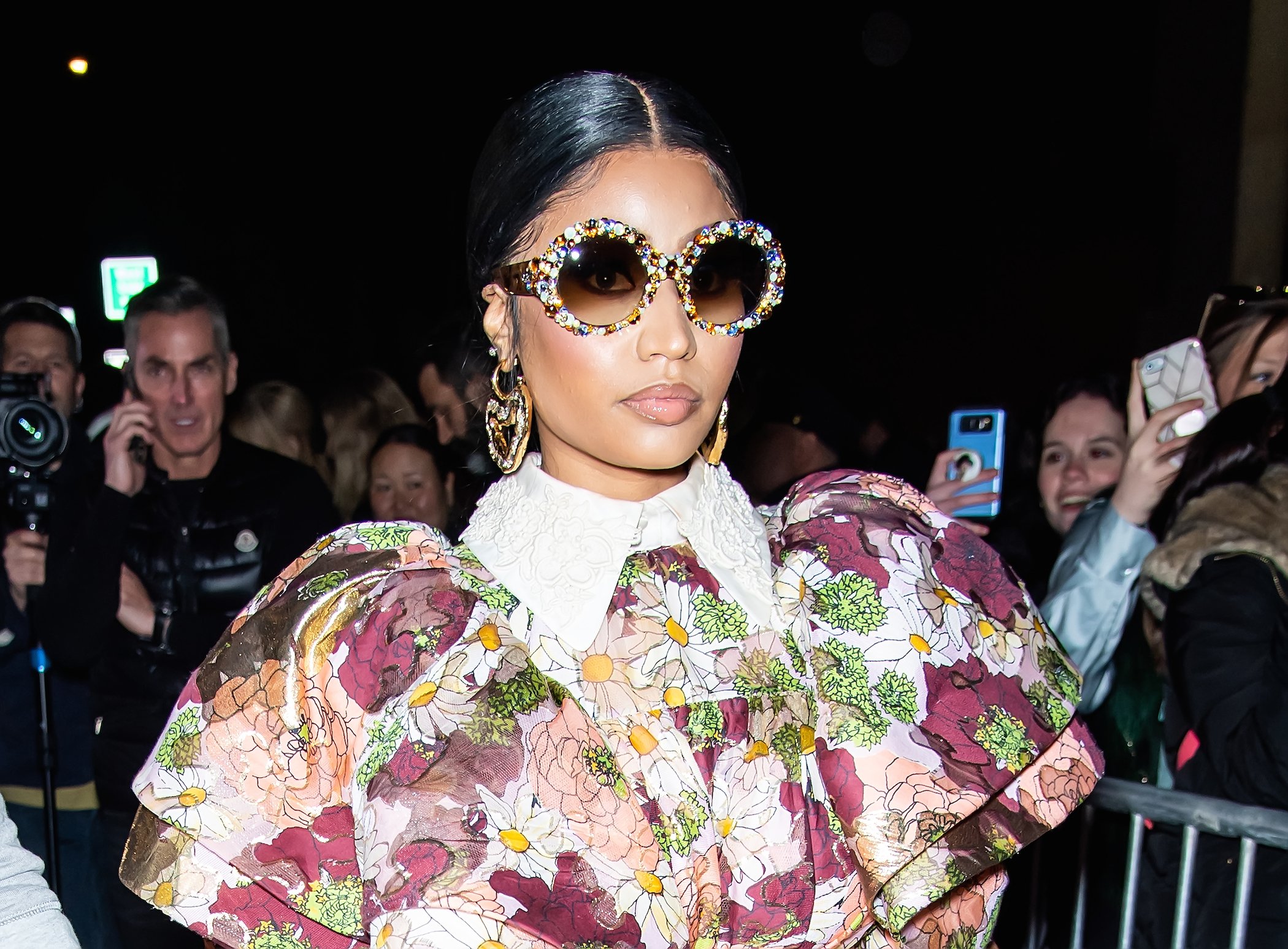 A look back at Nicki Minaj's childhood
Born on Dec. 8, 1982, in Trinidad, Nicki Minaj moved to New York with her family at age 5. She has described her childhood as tumultuous, explaining that her dad battled addiction and often abused her mother, Carol Maraj.
Looking back on those years in a 2010 interview with Rolling Stone, Nicki Minaj recalled, "When I first came to America, I would go in my room and kneel down at the foot of my bed and pray that God would make me rich so that I could take care of my mother."
"Because I always felt like if I took care of my mother, my mother wouldn't have to stay with my father, and he was the one at the time that was bringing us pain," she continued. "We didn't want him around at all, and so I always felt like being rich would cure everything, and that was always what drove me."
The same year, she told Wendy Williams about one time when her father allegedly set the house on fire while her mom was inside. "He did burn the house down — it wasn't an attempt. He did," she claimed.
Luckily, no one was harmed. But those were the kinds of moments that left Nicki Minaj on edge. "All of my young and teenage early years we lived in fear that my mother would be killed by my father. It was ridiculous," she once told The Sun (via ColorLines).
As time went on, however, Nicki Minaj's relationship with her father seemed to improve
In the same interview with The Sun, Nicki Minaj said the violence stopped when her brother got old and big enough to challenge their dad. She would also tell ABC News in 2012 that despite everything, she had moved on and had forgiven him for the past.
Sometime over the next years, Nicki Minaj and her father appeared at an event together, where they shared a warm embrace as Nicki Minaj smiled. It appears to be one of their final public appearances together before Maraj was killed.
How to get help: In the U.S., contact the Substance Abuse and Mental Health Services Administration helpline at 1-800-662-4357