What Was Paul Newman's Net Worth at the Time of His Death?
Paul Newman was a brilliant actor, as well as a talented director. He was also a race car driver and philanthropist. His charming demeanor paired with his sparkling blue eyes made him quite a sight on the big screen. His huge heart helped raise money for numerous charitable organizations across the country. He built a massive estate by the time he passed away and had a detailed plan in place for distributing that estate fairly.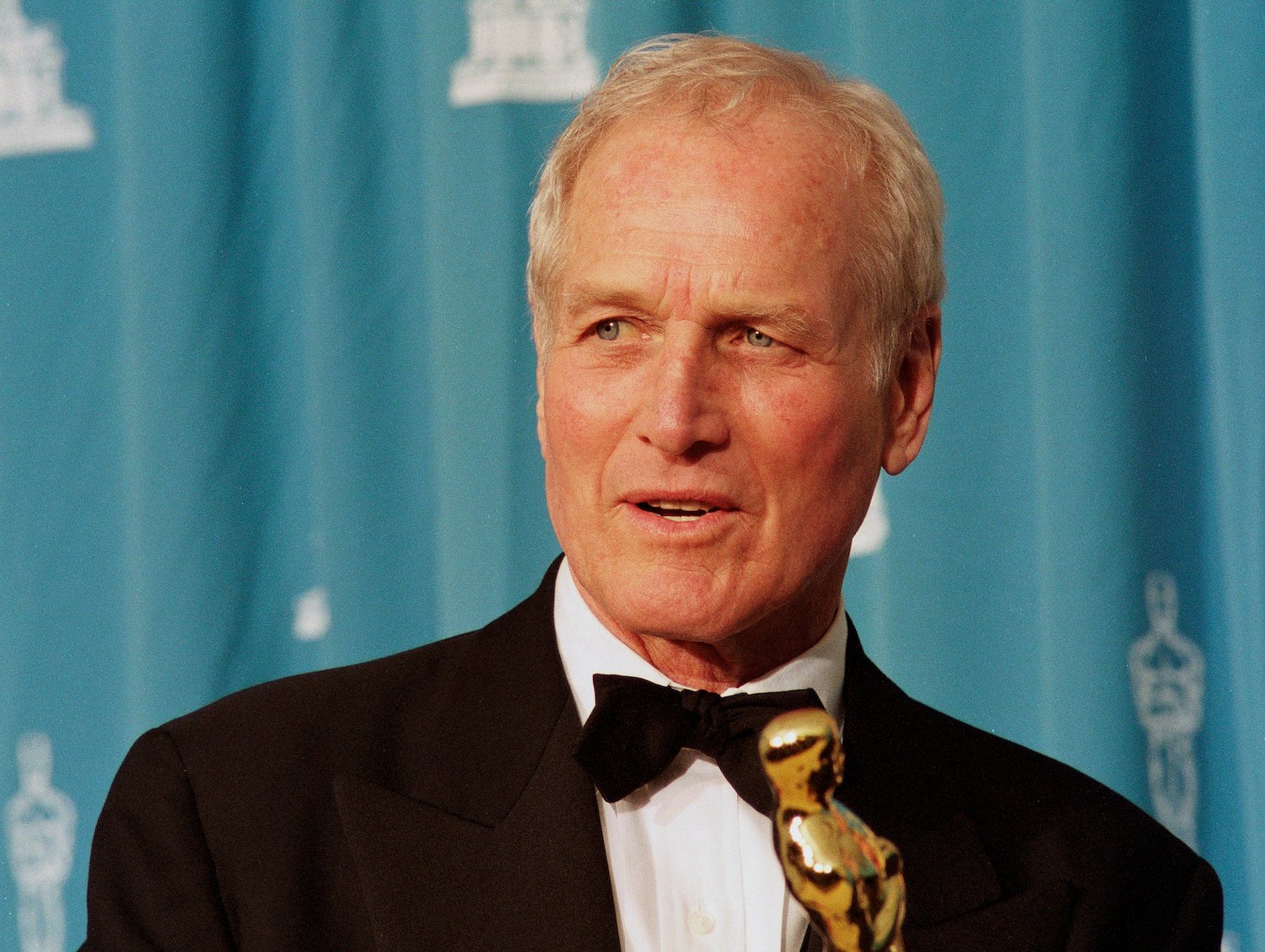 Who was Paul Newman? 
Biography reports Paul Newman was born in 1925 in Cleveland, Ohio. He spent his childhood in Shaker Heights, Ohio, with his parents and one older brother. He was involved with the school drama club, but acting wasn't his passion. He loved football and had his sights set on playing professionally.
Newman received an athletic scholarship for Kenyon College and played football for the school. Unfortunately, he got into trouble and went to jail, which led to being thrown off the team. He then chose to major in theater because he wanted easy classes that didn't require a lot of studying. He graduated and met his wife while working in theater in Wisconsin.
Newman and his first wife, Jacqueline Witte, moved to Connecticut. He attended the Yale School of Drama, but couldn't afford it after the first year. He then went to New York and studied at the Actor's Studio with other icons like Marlon Brando and James Dean. He debuted on Broadway in a 1953 production of Picnic. 
The actor met Joanne Woodward — who would later become his second wife — while he was working on Picnic. There was a mutual attraction but Newman remained happily married to Witte until 1958, who had their second child during the show's 14-month run. Newman appeared in his first film, The Silver Chalice, In 1954. 
The reviews for Newman's first run on the big screen were not kind, and he returned to Broadway in The Desperate Hours. He then returned to the big screen in the 1956 film Somebody Up There Likes Me, a boxing film about Rocky Graziano. This time, audiences were impressed by his obvious talents, charm, and good looks. 
During the '60s, '70s, and '80s, Newman became a favorite in Hollywood. He continued to charm audiences and deliver incredible performances, displaying the ability to play a wide range of characters. He continued to act during his later years, starring in the film Road to Perdition and the miniseries Empire Falls.
When did he start a food brand? 
In addition to his acting career, Newman had many other successful career endeavors. He was a professional race car driver, and was a part of the Rolex 24 winning team in 1995.
According to Vanity Fair, Newman co-founded his own food company in the early '80s. He and his writer friend, A.E. Hotchner, made homemade salad dressing for Christmas gifts one year. They had a lot of leftovers, and Newman suggested they try to sell it to the local grocers. The idea worked splendidly, and the Newman's Own brand was born. 
The brand donates profits and royalties to educational and charitable entities. The product line has grown quite a bit. What started out as just salad dressings now includes everything from snacks to baked goods to pizza. The company has donated over $250 million to charities since it started. 
In 1993, Newman's daughter, Nell, had the idea of adding an organic line to the Newman's Own brand. The first product to be sold in the organic line was Newman's Own Organic Pretzels, and they became the No.1 organic snack food in America during the first year. The entire organic line became wildly popular, and sells almost as much as the original Newman's Own line. 
At one point, Newman's Own Organics was estimated to be worth somewhere around $30-50 million. After Newman's death, his daughter's licensing agreement that allowed her to use her father's name and image expired. The license was not renewed, and she was forced to let the organics line be absorbed back into the original Newman's Own brand.
What was his empire worth when he passed away? 
Newman died on September 26, 2008. He was 83 years old and had left behind quite a legacy. He had spent his life entertaining and helping others, and he had amassed quite an empire during those years. 
The iconic actor's estate was said to be worth over $600 million, according to LiveAbout. Newman's will stated very specific instructions for the division of these assets. Brian Murphy, a celebrity business manager, and Robert Forrester, Newman's Own executive, were named co-executors of his estate. The Newman's Own Foundation was to inherit all of his theatrical awards, as well as all the publicity and intellectual property rights for the company.
The will also included a no-contest clause, which meant that anyone who contested any part of the will would be automatically cut from it.