What Was Taylor Swift's Age When She First Released 'Fearless'?
Taylor Swift is known for her numerous records, and 2021 might be her biggest year yet. While she released two albums toward the end of 2020, she's now rereleasing Fearless, one of the first albums that launched her to success. So, what was Taylor Swift's age when she first released Fearless? Here's what we know.
Taylor Swift talked about her music when she first started attaining success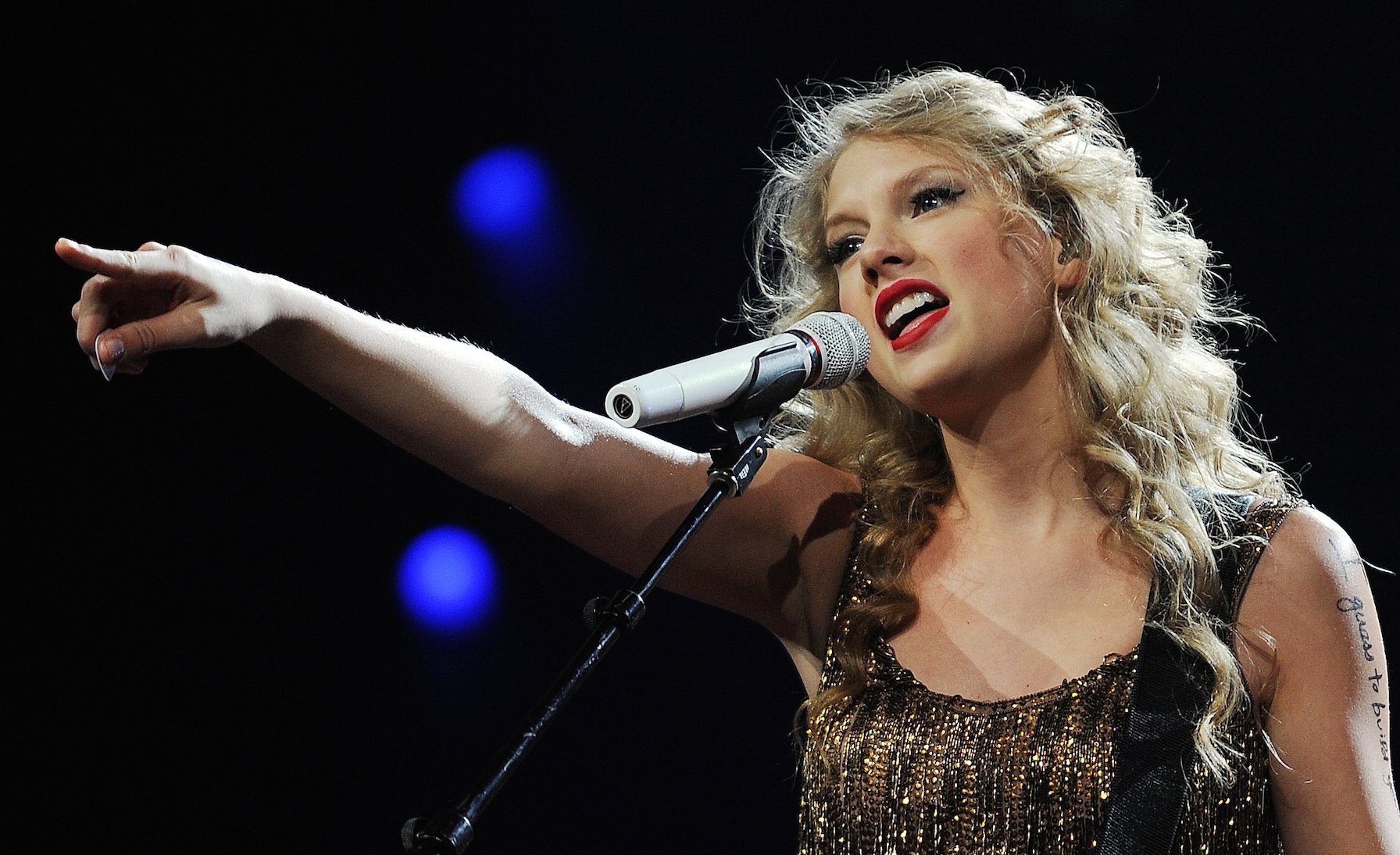 Swift has worked incredibly hard to get where she is today — and it's all paying off. The singer has created successful album after successful album, and she keeps proving there's more in the tank.
Back in 2008, she spoke with Rolling Stone about her career. The publication notes Swift started songwriting at just 13 years old, and she then went with an independent label for her music. "I base a lot of decisions on my gut, and going with an independent label was a good one," she noted. "I thought, 'What's a once-in-a-lifetime opportunity? What's been done a million times?'"
Even over a decade ago, Swift started taking about "self-preservation" and how to add longevity to her career — and it seems like she's done just that. While a lot has changed about her music, plenty has stayed the same. Swift has always used her personal life stories to inform the storytelling in her songs.
"But for the first time, I could sit in class and those girls could say anything they wanted about me, because after school I was going to go home and write a song about it," she added.
What was Taylor Swift's age when 'Fearless' first released?
So, what was Taylor Swift's age when Fearless was released? The album came out in November 2008. Swift was around 18 or 19 years old.
For Swift fans, Fearless marked a pivotal time in music. And now, the superstar is bringing it all back to life. The New York Times reports Swift is rerecording and rereleasing Fearless in 2021.
As for why Swift is going to so much trouble to rerecord her album, it seems it's more than just a passion project. The songs were originally released under the Nashville label, Big Machine. Big-name music executive Scooter Braun purchased Big Machine, and with it, he got the master recordings from Swift's six multiplatinum albums. When this first happened, Swift felt like her life's work was "stripped." Now, she's taking matters into her own hands.
"This process has been more fulfilling and emotional than I could've imagined and has made me ever more determined to re-record all of my music," she said in a statement. The first song to be released is "Love Story."
How old is Taylor Swift in 2021?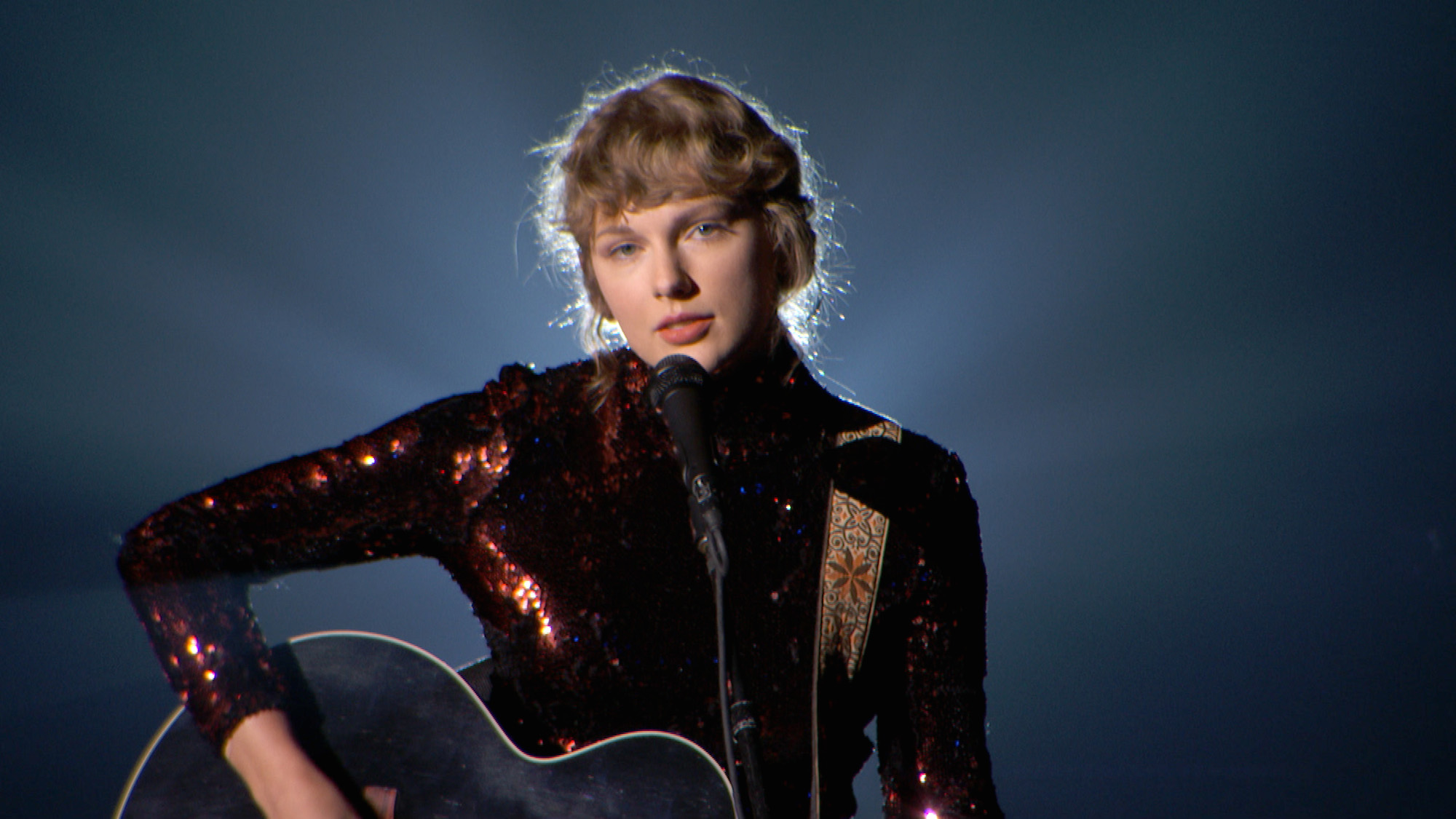 Swift is having an emotional time revisiting the songs she once played in her teen years. While her music sounds much different these days, there's no doubt she's enjoying taking a trip down memory lane. As for how old Swift is today, she's 31. Her birthday is Dec. 13, 1989.
The young singer is well aware that the industry caters to the bright-eyed new artists, too. In her documentary, PopSugar notes she talks about ageism in music. "We do exist in this society where women in entertainment are discarded in an elephant graveyard by the time they're 35," she said. "As I'm reaching 30, I'm like, I want to work really hard while society is still tolerating me being successful."
We have a feeling the industry will continue to "tolerate" Swift's success for many years to come.
Check out Showbiz Cheat Sheet on Facebook!