'What We Do in the Shadows' Fans Are Shocked When They Meet Harvey Guillén for 1 Reason
Harvey Guillén discusses his role as Guillermo on 'What We Do in the Shadows' with the Television Critics Association. Guillén says he now gets recognized by fans, but 1 major difference between him and Guillermo takes them aback.
What We Do in the Shadows isn't the first TV show Harvey Guillén was on. He's been acting on television since 2010 including roles on The Magicians and Crazy Ex-Girflriend. Shadows may be the first one to make fans recognize him as Guillermo de la Cruz, the vampires' familiar, though. Guillén says when he meets fans they are surprised by him in real life.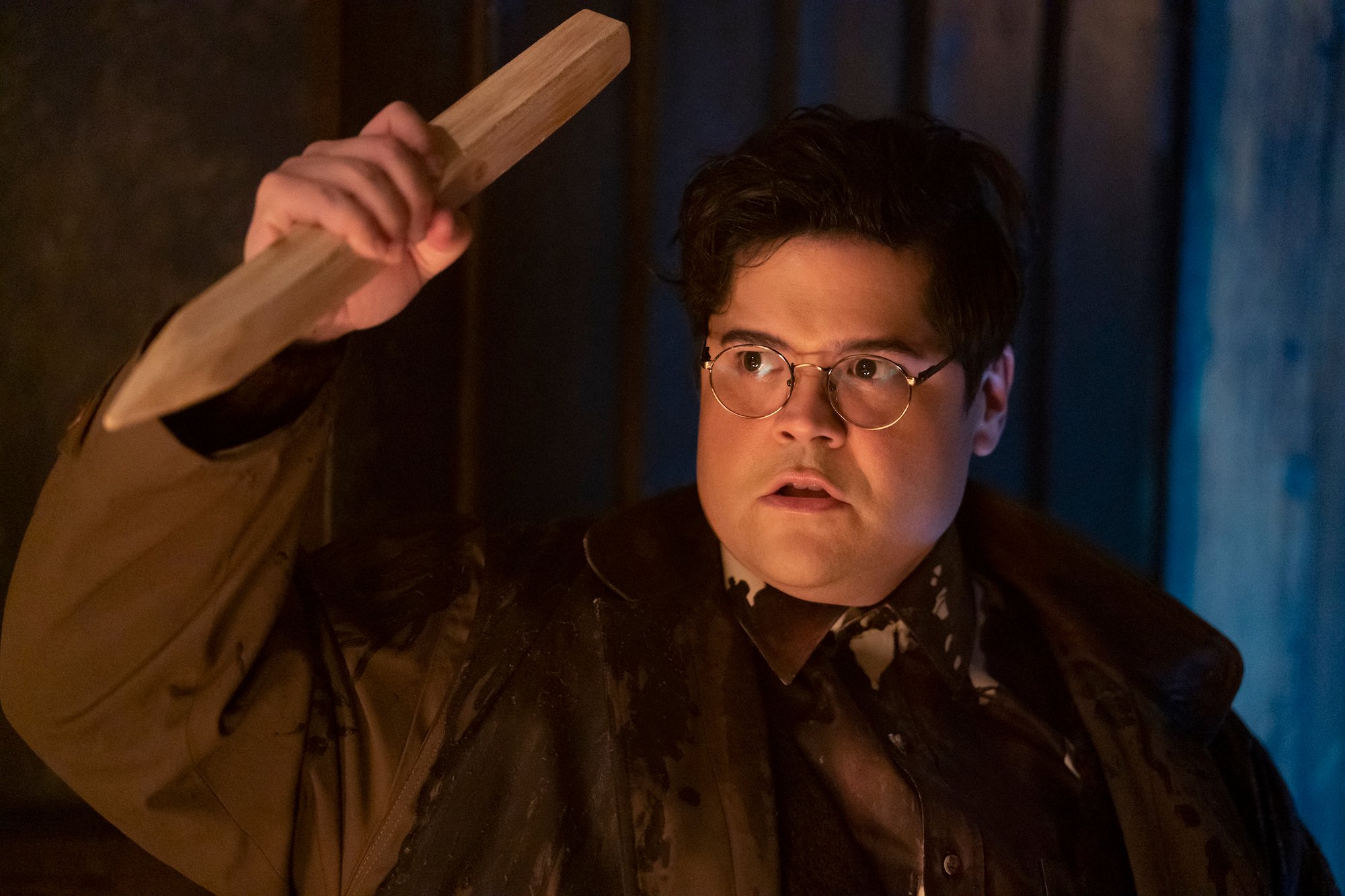 Guillén was part of a What We Do in the Shadows Zoom panel for the Television Critics Association on Aug. 13. He shared his encounters with shocked fans. New season 3 episodes premiere Thursdays on FX.
Harvey Guillén fans expect him to be like Guillermo on 'What We Do In the Shadows'
Guillén admitted he has not had many fan encounters in the last year. But, when he does, there is a consistent factor and it has to do with Guillermo's personality.
"I feel like people see me as Guillermo," Guillén said. "We've been in the middle of a pandemic, so I really haven't been out and about. But when I do get recognized, it's because of Guillermo. And people are always shocked that I'm not more like him, which is a good thing? They think I should be more submissive and quiet."
Harvey Guillén has 1 big difference from his 'What We Do in the Shadows' character
Even though Guillermo learned he is a vampire slayer descended from Van Helsing, he tries to keep it on the down low. Guillermo still defers to the vampires and suffers ignoble abuse. Guillén said fans are surprised to meet a more confident, self-assured man.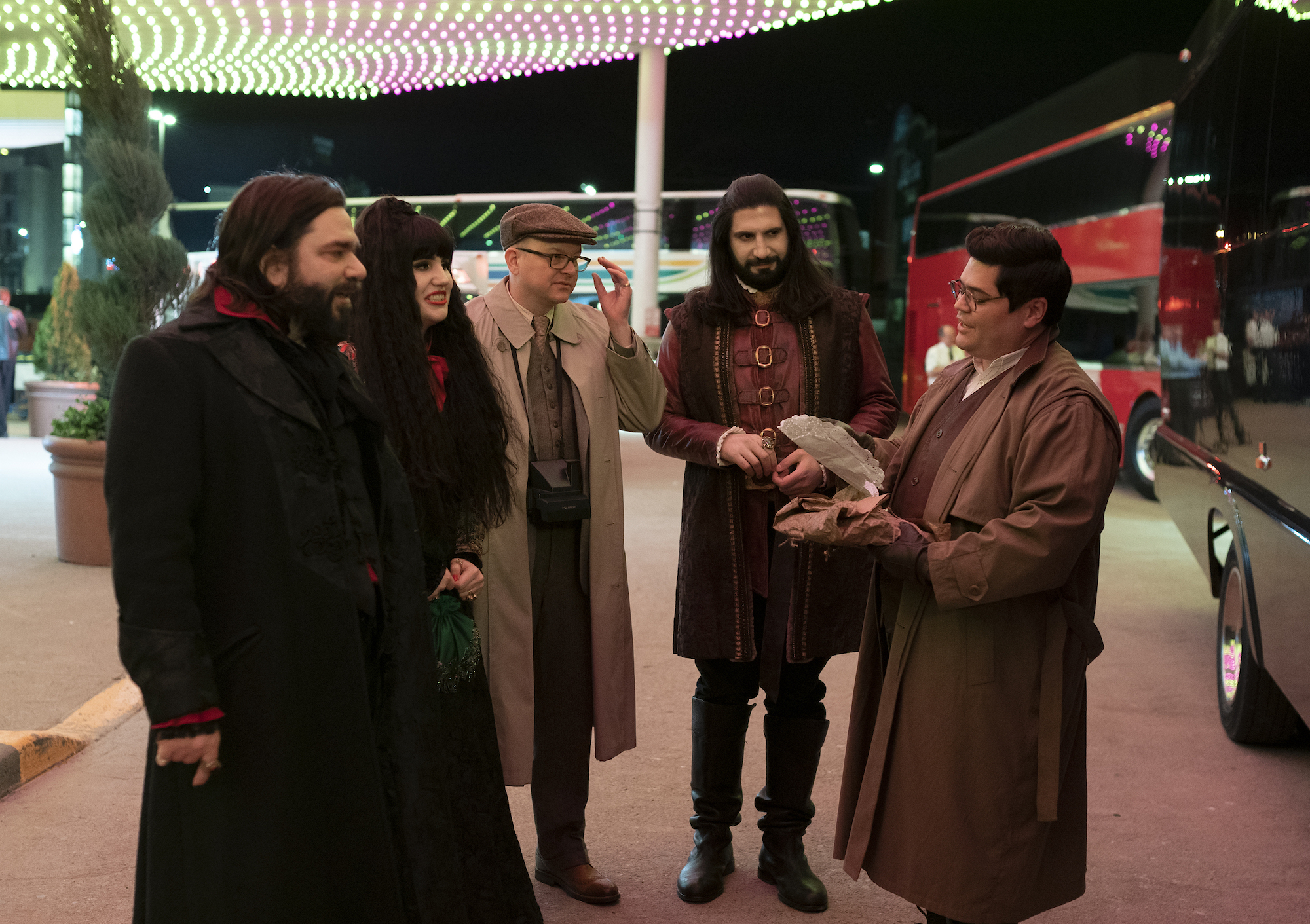 RELATED: 'What We Do in the Shadows' Has Bad News for Jackie Daytona Fans
"So when they meet me they're like, 'Ahh, you're talking really loud,'" Guillén said.  "And it's like, 'Oh. This is my regular voice.' They don't like that. They want Guillermo, so people really like Guillermo."
Harvey Guillén adds authenticity to Guillermo 
Guillén doesn't just embody Guillermo on screen. He also contributes to What We Do in the Shadows. Guillén shared a story of one scene involving Guillermo's mother and a tasty treat.
"We have an amazing prop master, but they got like the wrong buñuelos," Guillén said.  "They got Salvadorian buñuelos which are different than Mexican buñuelos and Guillermo is Mestizo and Mexican. We wanted to make it authentic, so I made the buñuelos myself right before we shot that scene, with sugar, cinnamon, flour tortillas, and oil."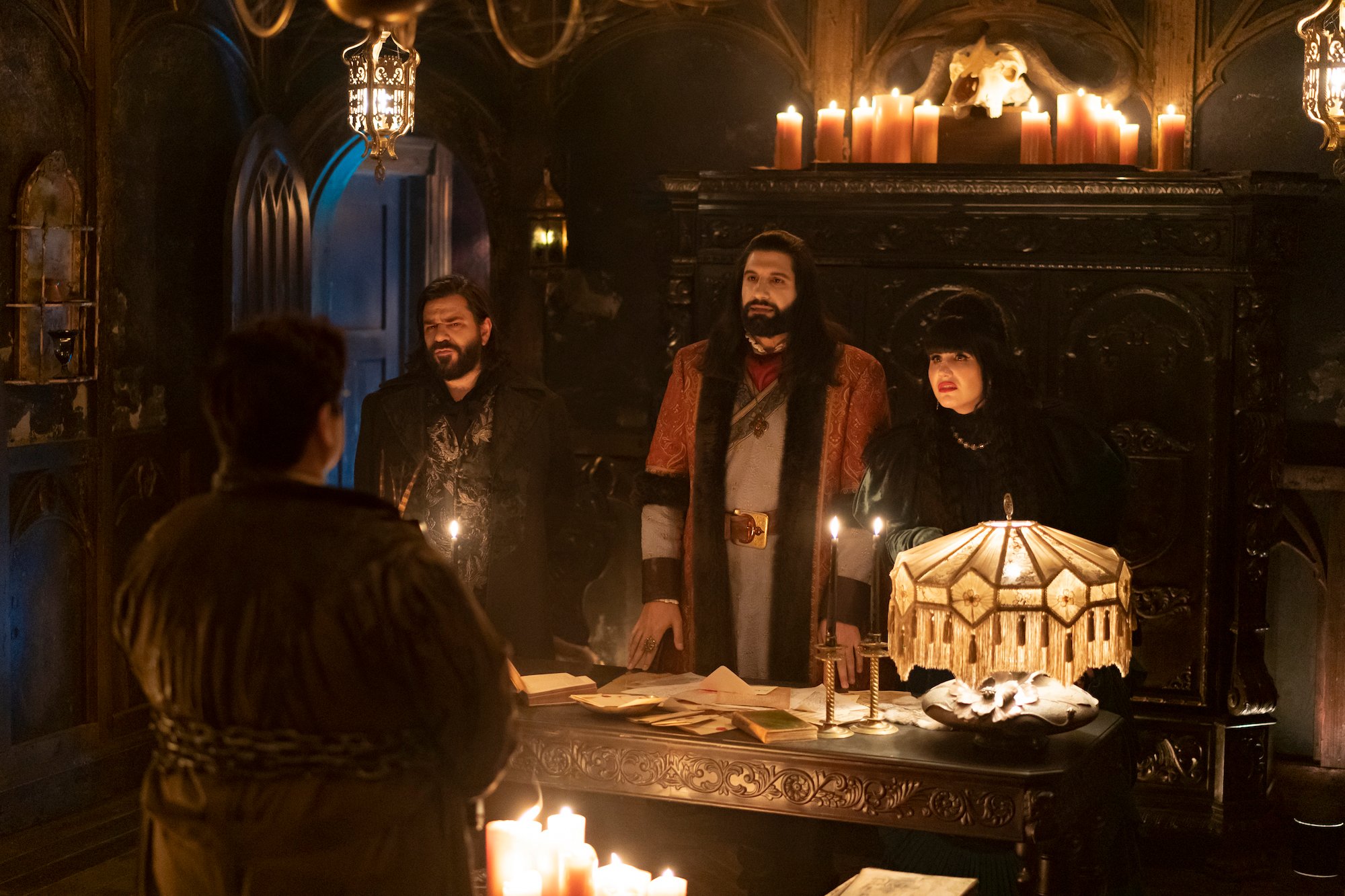 Guillén said that What We Do in the Shadows executive producers Paul Simms and Stefani Robinson included him in Guillermo's character, especially when it came to his family.
"Stefani and Paul were really great about incorporating me into that scene and saying, 'How would you talk? How would you say this? What would be the interaction with your mom?' So it really makes a difference. It really does, and casting my mom as a Mexican actress."