What We Know About "Loud Krazy Love,' Brian Welch's Documentary
Brian Welch's new documentary explores his life of fame and addiction and the factors that led him to make life-saving changes for good.
Korn is an iconic heavy metal band that influenced the way the genre is viewed today, and lead guitarist Brian Welch was a big part of creating their defining sound.
In a much-publicized break with the band, Welch departed Korn in 2005. Welch had announced that he had succumbed to serious drug addiction and wanted to focus on life with his young daughter and finding himself through his newfound commitment to spirituality.
Welch's brand-new Showtime documentary, Loud Krazy Love, provides a fascinating examination of the years since Welch initially left Korn, and his relationship with his daughter, Jennea Welch.
Brian Welch's time with Korn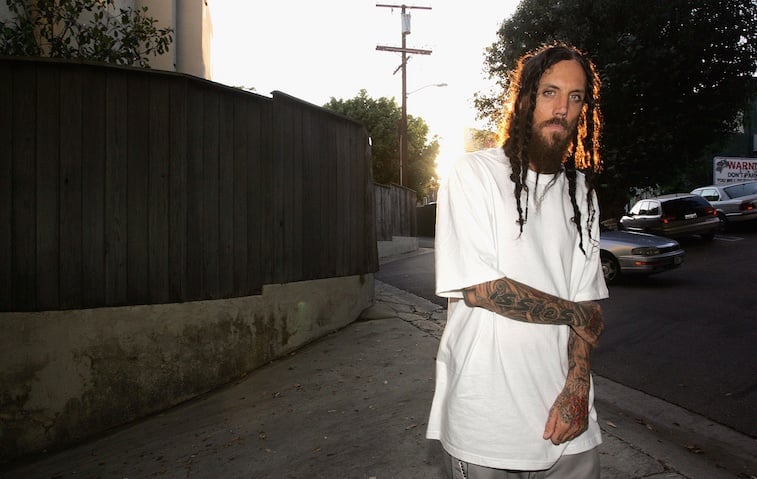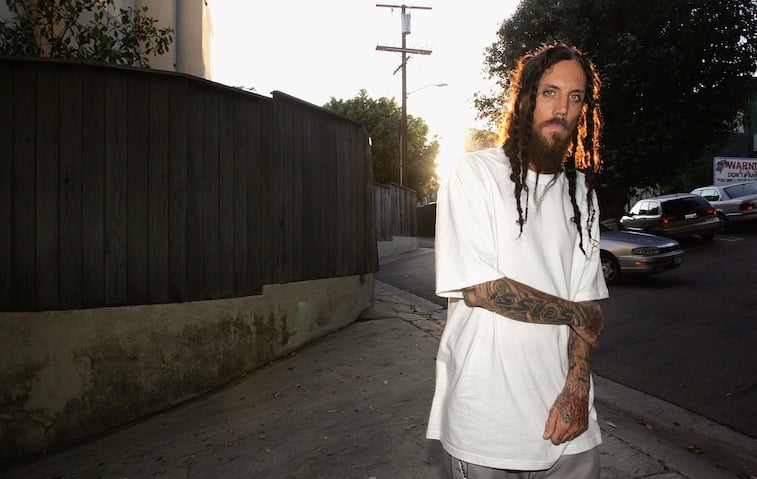 Long before the break with the band and the new documentary, there was Welch's work in the band itself. The band formed in 1993 in Bakersfield, California, and released their debut album in 1994. Their albums Follow the Leader and Issues both debuted on the Billboard 200 when they were released, in 1998 and 1999, respectively.
Welch and fellow band members James Shaffer, Reginald Arvizu, Jonathan Davis, and drummer Ray Luzier worked to pioneer a sound that is instantly recognizable. While their style of music is most frequently described as heavy metal, the band maintains that they actually combine a number of different influences, including hard rock, grunge, funk, rap, and groove metal. In the course of their career, Korn has received two Grammy Awards and two MTV Music Video Awards.
Why did Brian Welch leave Korn in 2005?
Welch has admitted to struggling with an almost-crippling drug and alcohol addiction while he was playing with Korn. The substance abuse, combined with the depression issues that Welch faced, led him to his decision to walk away from a $23 million record deal and to leave the band in 2005. In addition to recovering from drugs and alcohol, Welch was dealing with life as a single father. His daughter Jennea's mother had left him when Jennea was a toddler, and Welch was determined to try and give his daughter the best life possible.
What does 'Loud Krazy Love' explore?
Welch is now 48 and daughter Jennea is 20. In the years since leaving Korn, Welch has been gathering video footage with the intention of eventually putting together the documentary. Loud Krazy Love charts the relationship that Welch and his daughter have formed over the years, including Welch's acceptance of religion into his life.
Jennea Welch is onscreen for much of the documentary, describing the unique upbringing that she has had and exactly what it's like to be the daughter of one of the world's biggest rock stars. As Loud Krazy Love illustrates, Jennea's life with her father has been far from perfect – the young woman has dealt with her own feelings of abandonment and self-doubt, especially during the times when her father would have to travel and leave her alone for extended periods of time.
What is Brian Welch doing now?
Welch's passion has always been music, and in 2013, he received his daughter's blessing to rejoin his former bandmates and start working with Korn again. Releasing new music and playing sold-out shows to devoted fans helped Welch to feel like himself again, and as he said in an interview with Grammy.com, the band might not be perfect, but they are collectively in a better place than they've ever been. They have released several new, successful albums since Welch rejoined the group. Currently, Welch is hard at work on Korn's thirteenth studio album, slated for tentative release in fall 2019.
Check out Loud Krazy Love, one of the hottest watches of the year, and review our picks for the other top documentaries of 2018.