What Wendy Williams Has Said About Her Health on-Air
See all of the times Wendy Williams has opened up about her health concerns on her talk show.
Wendy Williams' health and past drug and alcohol addictions recently came back into the forefront. 
Since her show halted filming in its New York City studio in March 2020, rumors have surfaced about Williams' overall well-being. She has canceled production on Wendy in recent months, and her on-air behavior was recently brought into question by her former Dj, Dj Boof. The Wendy Williams Show returned to the studio for Season 12 in September 2020.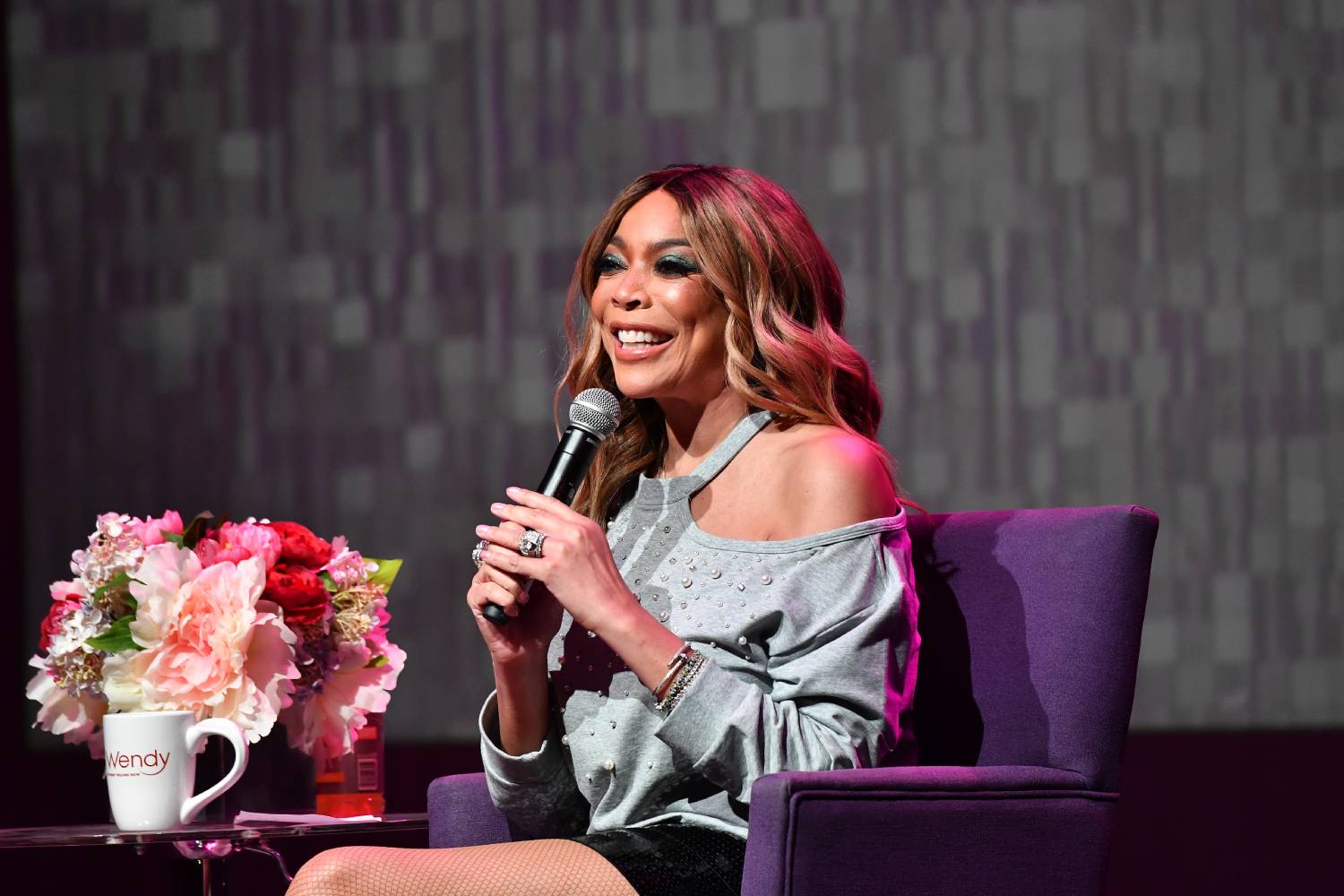 Throughout her show, Williams has used her influence to shed light on her health and how it affects her fans. 
Wendy Williams once fainted on her talk show 
Viewers of The Wendy Williams Show witnessed one of Williams' health scares in October 2017. She appeared on stage dressed as the Statue of Liberty for a Halloween episode. Within minutes of being on the show, Williams fainted on camera, and fans feared she was in bad health. 
Williams addressed her audience's concerns several days later on her show. She said she felt hot and dizzy before she went on stage and immediately turned faint. When Williams went to the doctor after the host fainted, they discovered Williams was low on electrolytes. Although many commenters thought the act was a joke or that Williams suffered a stroke, she assured her fans she would pull through. 
"I'm a 53-year-old, middle-aged woman going through what middle-aged women go through if you know what I mean," Williams said. "The costume got hot. All of a sudden, right before passing out, I felt like I was in the middle of a campfire. No, I wasn't stroking out. And for people who thought that I was, trying to get this purple chair next, nope, I'm here for a long time."
Wendy Williams revealed she lived in a sober house for several months
While Williams is known for her opinions on issues celebrities face weekly, she became a hot topic herself in March 2019. Reports accused Kevin Hunter Sr. of fathering a baby with his mistress, Sharina Hudson, during his and Williams's marriage. The rumor eventually came out to be accurate, and Williams filed for Hunter's divorce in April 2019. 
Before she announced she left Hunter, Williams revealed on her show that she took a significant step in her recovery from substance abuse. After years of being sober from drugs, Williams admitted herself into a sober living facility, where she stayed for several months. She continued to work on the show while she was at the house and opened up about a typical day at the facility. 
"Nobody knew because I look so glamorous out here," Williams told viewers about staying at a sober house. "After I finish my appointments, seeing my brothers and sisters, breaking bread, I am driven by my 24-hour sober coach back to the home that I live in here in the tri-state with a bunch of smelly boys who have become my family. They hog the TV and watch soccer, we talk and read and talk and read, and then I get bored with them. Doors are locked by 10 p.m. Lights out by 10 p.m. So I go to my room, and I stare at the ceiling, and I fall asleep to wake up and come back here to see you. So that is my truth."   
Wendy Williams put her show on hiatus because of Graves disease complications
In March 2020, many daytime television shows changed their format due to coronavirus and COVID-19. The Wendy Williams Show had the same fate, and Williams attempted to shoot episodes from her New York apartment. With Wendy @Home, Williams discussed the same topics she would on her show and talked about how she spent her quarantine time. 
Williams and her team announced that she temporarily suspended production on Wendy @ Home in May 2020. Her rep released a statement on Twitter and said Williams was suffering from fatigue from Graves's disease.
The former radio personality shared on her show in February 2018 that she was diagnosed with the disease, which is an autoimmune disorder that causes hyperthyroidism. She said she decided to talk publicly about the condition to encourage other women to prioritize their health. 

"As women, we always put everything before us," Williams told the women in the audience. "Stop putting everyone first."