Whatever Happened to the Live-Action 'Aida' Movie Starring Beyoncé and Christina Aguilera?
Aida — the musical premiering in 1998 based on opera of the same name — tells the story of a love triangle between Amneris, Aida, and Radames set in the backdrop of Ancient Egypt. Racial tensions boil as fear, monarchical traditions, and love clash in a dramatic rock-infused musical.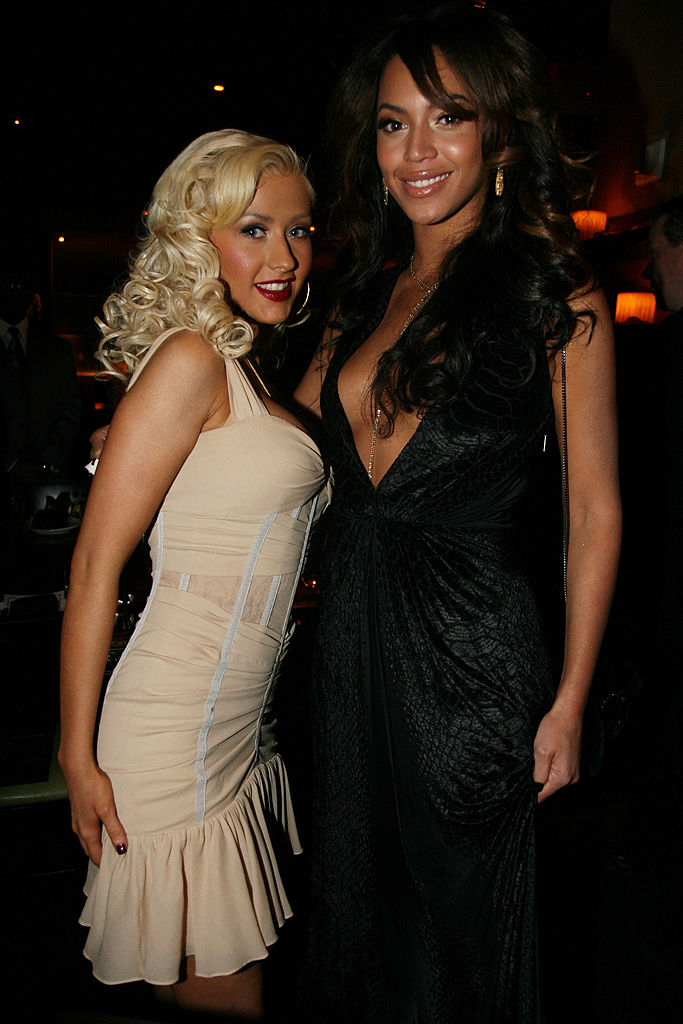 While on the Great White Way, Aida attracted Broadway enthusiasts and theater dilettantes alike, as it's musical stylings were not of the traditional Broadway assortment. With Elton John and Tim Rice — those famous for The Lion King — behind the music and lyrics, an electric guitar, pop-esque vocals, and simmering slow ballads all received their moment in the spotlight. Aida was fun, pensive, uplifting, heartwrenching, socially reflective, and more; the musical snagged five Tony Awards and took home four — including one for Best Original Score. 
Aida was a successful musical, and the show closed in 2004, after 30 previews and 1,852 performances. At one point in time, rumors began circling that a live-action movie would come forward, yet whatever happened to such plans? What happened to a movie starring Beyoncé as Aida and Christina Aguilera as Amneris — the opposing female leads? 
The 'Aida' journey: nearly an animated musical to a Broadway show to an almost movie 
In 1994, the book rights to Aida — based on a children's storybook version of the original opera — were acquired by Walt Disney Company. Following the success of The Lion King, Disney turned to Elton John and Tim Rice, assuming the two could strike gold in the same fashion once more.
Elton John chose not to pursue another animated feature film, and Disney subsequently proposed a Broadway musical adaptation, leading to one of the best Broadway shows of the modern era. 
After Aida's successful run on the stage, Disney — seeing a way to make even more money off the famous love triangle — began planning a live-action motion picture adaptation.
Back in July of 2007, it was reported that Beyoncé would take on Aida, and Christina Aguilera would star as Amneris. Considering Dreamgirls had just premiered the previous year, Beyoncé was a viable and obvious choice for the lead — she had the needed fan base, the vocal chops, and (theoretically) the acting capability. Aguilera would have been a bit more of a risk in the acting department, but no one would deny her ability to slay the musical numbers.
Though fans quickly jumped with excitement — and a bit of skepticism — no further reports concerning the project came forward, and all plans seemed to die following the initial 2007 announcement. 
Live-action remakes are currently all the rage; will 'Aida' finally receive its moment on the silver screen?
With Disney pushing out live-action remakes of several animated classics, the studio may choose to do an Aida live-action movie based off of the Broadway production. However, it seems unlikely that the original stars attached to the movie would be asked to sign on.  Yet, big names would be needed to boost ticket sales, as the Broadway show does not carry the same weight as Disney's animated features; live-action remakes of the animated classics exploit the nostalgia factor.
Over a decade later and a few movie missteps, both Aguilera and Beyoncé seem like greater risks. Aguilera's acting in Burlesque left much to be desired and Beyoncé's turn in Obsessed (a modern twist on Fatal Attraction) was rather weak. Following Lady Gaga's oscar-nominated turn in A Star Is Born, one would imagine that Disney would try to snag Gaga, as she is (arguably) a bit more relevant than Aguilera currently, and she has proved herself as an actress. 
As for Aida, both the acting and vocal prowess need to be top-notch, as Heather Headley's performance is incomparable. The studio would have quite the challenge ahead when it came to casting the female lead, but one could imagine the opportunity falling on Jennifer Hudson's lap, as she is often called upon for vocally demanding parts.