What's 'iCarly' Star Miranda Cosgrove Doing Now?
Miranda Cosgrove, every 1990s kid's fearless star leader, has not been heard from a great deal since iCarly ended its six-season run in 2012. She was the brains in the three-kid gang of Carly, Sam, and Freddie, the high school students with very little parental involvement and a wildly successful web show. No wonder the Nickelodeon show's ratings were so high!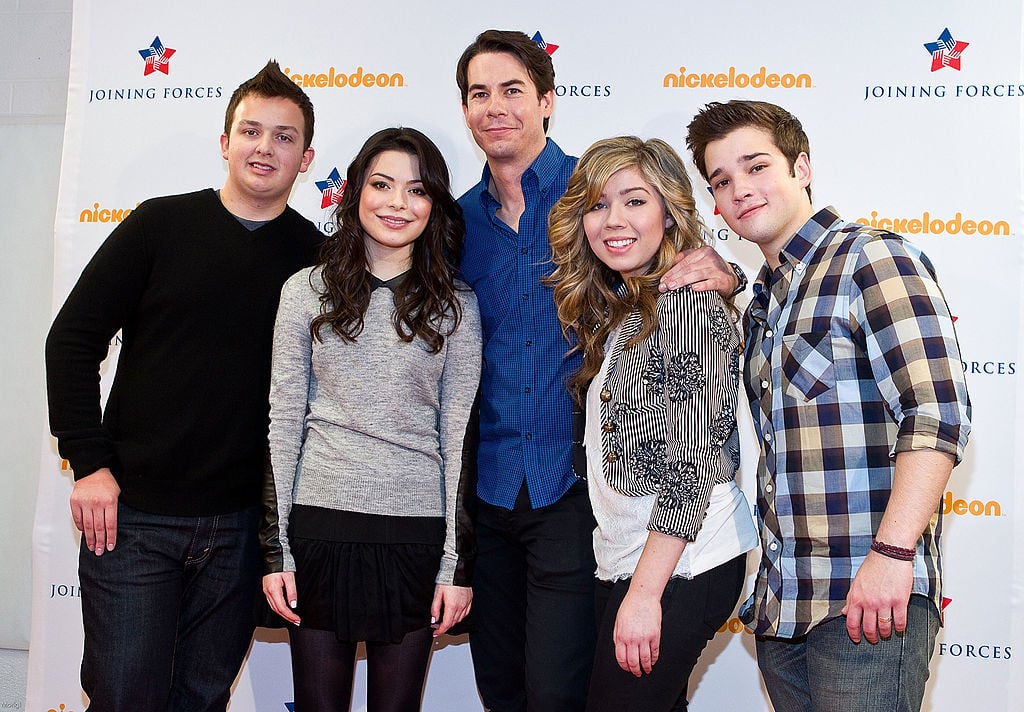 So where's Miranda been? Here's what we know.
Freddie and Sam have been busy
Miranda's costars have been pretty busy since the show went out on a high note.
Nathan Kress, who played Freddie Benson has kept busy in various shows and projects. His most important role lately? He recently became a first-time dad.
Jennette McCurdy, in the role of Sam Puckett had another big hit with Sam & Cat co-starring Ariana Grande, also on Nickelodeon. Unfortunately, it was canceled after one season, thanks to McCurdy's other career interests, Grande's career interests, or because of a racy photo of McCurdy that surfaced online, depending on who's telling the story. This year found her directing Strong Independent Women, a short film about a young woman overcoming an eating disorder, a subject McCurdy has bravely opened up about dealing with herself.
'iCarly' was visited by a lot of celebrities
Popular with kids, and their parents, iCarly drew some pretty awesome celebrity guests including Emma Stone, Jack Black, Jane Lynch, British boy band One Direction, and even featured a visit from First Lady Michelle Obama.
Obama's appearance had the cast unnerved at first, especially since all cast and crew were required to hand over their Social Security numbers for a security check.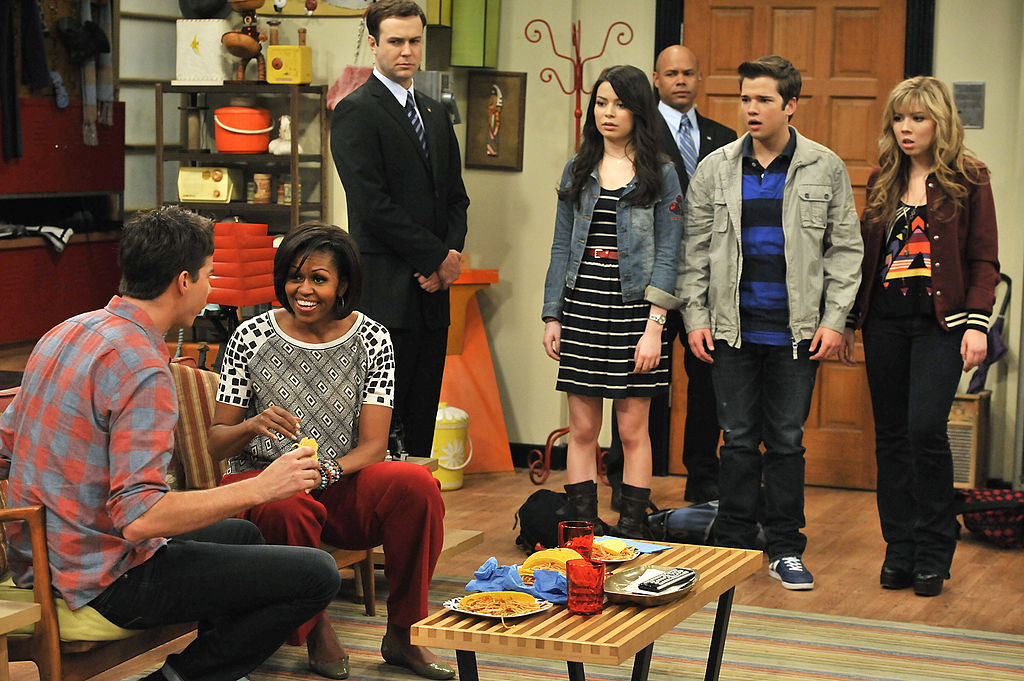 "It was weird because we were nervous at the beginning, but after a while, to know that she's a normal person, it was kind of funny," Cosgrove said. "We sort of stopped thinking about the fact that she was the First Lady and just had a really good time."
Where's Miranda been?
Getting her big start on Drake & Josh as Josh's sassy little sister, Cosgrove was a busy child star from 2001 until 2012. By the end of iCarly, she made the decision to start college.
She told MTV News, "I was picking between University of Southern California (USC) and New York University (NYU) and I really love New York, so I had really wanted to go to NYU. But I love acting, so I want to stay in L.A., so I can act at the same time."
"USC is cool because they have a lot of programs where they help you. I'm hoping I can figure it all out," she continued. "My dad went to USC and it always had been very important to me and my family…It's just a good experience, and all my friends and my family think it'll be really cool for me. I love school. I'm excited to be on a campus and explore new things that I might like."
Since graduating from USC, Cosgrove has tried her hand at other sitcoms that didn't have the same high ratings as iCarly. Her biggest success has been in providing her voice talent for the Despicable Me films.
She told Collider, "You know, it's funny because I thought that doing an animated movie was going to be easier, for some reason, than a TV show. But, I think it's a lot harder because I didn't have anybody with me in the room. It was just me in this little sound booth. I got to see pictures of the characters, which helped a lot. I got to see a picture of Gru and the minions and my character, Margo. That helped me to imagine the whole world while I was in the little booth.
Her next film endeavor is the very slick sci-fi drama, 3022, described by The Film Catalogue "as a sci-fi thriller in the vein of Alien and Event Horizon, following a group of astronauts aboard Pangea, a space station and shepherding point between Earth and Europa One, Jupiter's third moon and the site of mankind's first off-world colony."
We're looking forward to seeing Miranda Cosgrove front and center again.