What's Next for Zoë Saldana After the Avengers and 'Guardians of the Galaxy?'
Today, Zoë Saldana is well known for portraying Gamora in the Marvel Cinematic Universe. The character has appeared in both Guardians of the Galaxy installments, multiple Avengers mash-ups, and she is set to star in the third Guardians movie when it finally premieres.
Saldana's character is an integral piece of the Marvel filmic landscape; she was of primary consequence to the unfolding Endgame narrative. Remember: Thanos was forced to sacrifice the one thing he believed he loved — Gamora — to fulfill his tyrannical, maniacal vision, built up from a twisted moral code.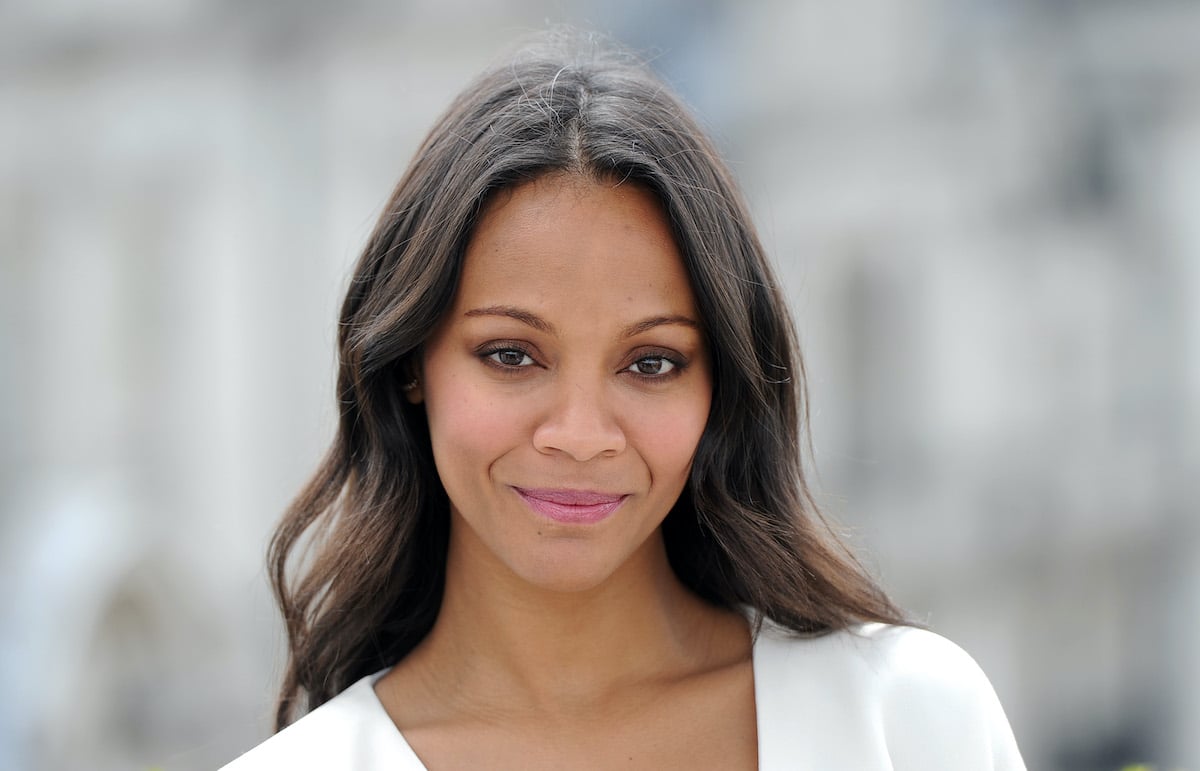 Before Marvel brought Saldana into its fray, the actress starred in Blood Ties, Out of the Furnace, Star Trek, The Words, and more. Yet, since taking on Gamora, she has become intertwined with the Marvel world. So, what's next for the actress? How does she plan to break some of the character ties she has cemented? What's on the horizon for Saldana?
Though she is not leaving the Marvel world just yet, Saldana has a few plans outside the MCU, and let us not forget that she belongs to another major blockbuster success: Avatar.
RELATED: Marvel Wasted Millions in the Most Useless Casting of an A-List Actor in the MCU
Zoë Saldana has multiple 'Avatar' appearances on the horizon, and she may appear in another 'Star Trek' movie
Though it's been quite some time since James Cameron's Avatar took the world by storm, the 2009 film and the exquisite landscape of Pandara remains a fixture in fans' minds. And, the saga will continue in 2021.
According to IMDb, Avatar 2 is set for 2021, Avatar 3 will premiere in 2023, Avatar 4 will hit the silver screen in 2025, and Avatar 5 will conclude the saga in 2027. That's almost a decade's worth of Avatar films coming our way. While they were all reportedly filming in tandem, the COVID-19 pandemic may result in delayed premieres.
RELATED: The Song From 'Guardians of the Galaxy' John Lennon Praised
In Avatar, Saldana plays a primary character, Neytiri — a member of the highly evolved Na'vi. She seizes a former marine's heart, Jake Sully, who uses an Avatar (human/Na'vi hybrid) to enter Pandora. As the bond between the two grows, Sully is forced into combat alongside Neytiri in a battle for the survival of her world. It's love, it's action, it's war, it's a battle for freedom, it's sci-fi wonder. What more could you ask?
Avatar will keep Saldana busy with yet another major franchise. She is also a primary character in the Star Trek reboot starring Chris Pine. She is rumored to be returning for an untitled sequel as Lieutenant Uhura. Yet, Saldana is not merely a franchise actress. Saldana has a major standalone project on the way too.
Zoë Saldana will star in 'Fencer'
Fencer is an upcoming film about an athlete who must confront personal demons and childhood rivals as she vies for a spot on the U.S. Olympic Fencing Team. As for the determined athlete — with conviction pouring out of every pore — Saldana will take on the lead character.
The movie is currently in pre-production with an unknown release date. Jasmine McGlade will write and direct the movie. McGlade also worked as a producer on La La Land. She previously directed Maria My Love and the short film Day and Night. Saldana is in solid hands with this one, and this may turn out to be an oscar-worthy turn for the actress.