'Wheel of Fortune': How Many Times Has Pat Sajak Been Married?
As the longtime host of the show, Pat Sajak is also one of Wheel of Fortune's most recognizable elements and is a fan favorite for viewers.
Wheel of Fortune is one of the most popular reality TV game shows of all time. The show has become famous for iconic elements such as the catchy theme music, the colorful campiness, and, of course, the massive prize wheel itself.
As the longtime host of the show, Pat Sajak is also one of Wheel of Fortune's most recognizable elements and is a fan favorite for viewers all around the world. The former weatherman has become the stuff of TV legend, and millions of fans love learning everything that they can about him — including how he rose to fame and his interesting personal life. 
How did Pat Sajak become famous?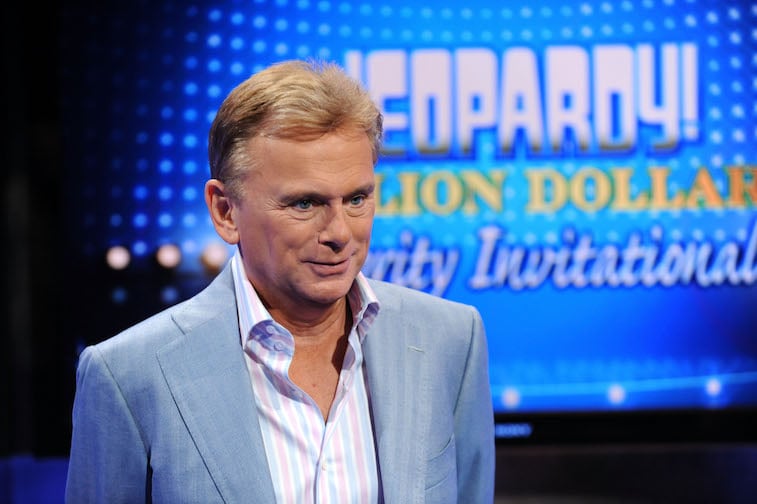 Pat Sajak was born in Chicago, Illinois, in 1946. Raised by working-class parents, Sajak had no early aspirations to media stardom. After graduating from high school, Sajak worked a variety of odd jobs, including as a desk clerk at a hotel. Still, he showed a keen talent for broadcasting and joined the military in order to serve as an overseas disc jockey. 
Over the next several years, and following his stint in the army, Sajak continued pursuing a career in radio and media. Early on in his career, Sajak worked radio DJ in Nashville, and then as a voiceover artist. Eventually, however, Sajak got his first big break when he accepted a job as a television weatherman.
Although Sajak became quite well known as a weatherman and had a presence that set the precedent for other popular weathermen like Al Roker, in 1981, his fortunes shifted entirely. Merv Griffin was looking to hire a new host for the game show Wheel of Fortune and had his sights set on Sajak. 
Pat Sajak's first marriage
In 1981, Pat Sajak began hosting the syndicated game show Wheel of Fortune. He has remained with the show ever since and has since been awarded the title of the longest-running game show host of any television series. Fans love Sajak, and his effortless persona has contributed a great deal to the success of Wheel of Fortune — even if he could not have possibly known it at the time. 
Just prior to his being hired for Wheel of Fortune, Sajak's personal life experienced some changes as well. In 1979, he married Sherrill Sajak. Sajak's marriage is shrouded in mystery, and he has rarely spoken out about it in public.
The relationship was ultimately short-lived, and in 1986, Pat and Sherrill Sajak decided to divorce. Ever since the split, Sherrill Sajak has remained out of the public eye. The two did not have any children.
Is Pat Sajak currently married?
Only three years after his divorce from Sherrill Sajak, Pat Sajak found love again. This time, it was destined to last. Lesly Brown-Sajak is an actress and model who has worked with several major publications, including Playboy magazine. When Sajak met the beautiful actress, it was love at first sight, and the two tied the knot in 1989. 
Pat and Lesly Sajak have two children, a daughter named Maggie Sajak and a son named Patrick Sajak. Maggie Sajak entered the family business at an early age and is an aspiring country singer, while Patrick has chosen a more private life.
By all appearances, Pat Sajak has a very happy family life and is still very much in love with his wife. In fact, she has appeared on Wheel of Fortune several times over the years, always to great fan acclaim. For fans, Sajak's drama-free private life is proof that not all stars in Hollywood are scandal-ridden.