'Wheel of Fortune': Vanna White Is 'Mortified' By Mistake That Cause Producers to Throw Puzzle Out
In designer gowns and high heels, Vanna White's strut across the Wheel of Fortune game board is legendary. There's no doubt that her graceful letter turning, and big smiles helped make the show what it is today. But even cultural icons make mistakes. And White once made a mistake so terrible on Wheel of Fortune that she was "traumatized." 
'Wheel of Fortune': America's favorite puzzle
For over 40 years, America has tuned into Wheel of Fortune for quality, family entertainment. The game is played in basic "hangman" fashion. A phrase is put onto the board, shown as blank letter squares.
Then, contestants guess letters, until they're able to correctly say the phrase, and therefore, solve the puzzle. Prizes are determined by spinning a giant wheel, which is where the game gets its name.  
The show has been hosted by Pat Sajak and White since the early eighties. And although the game was on the air before this, most fans associate Wheel of Fortune with these two famous hosts. 
Vanna White: The letter spinning beauty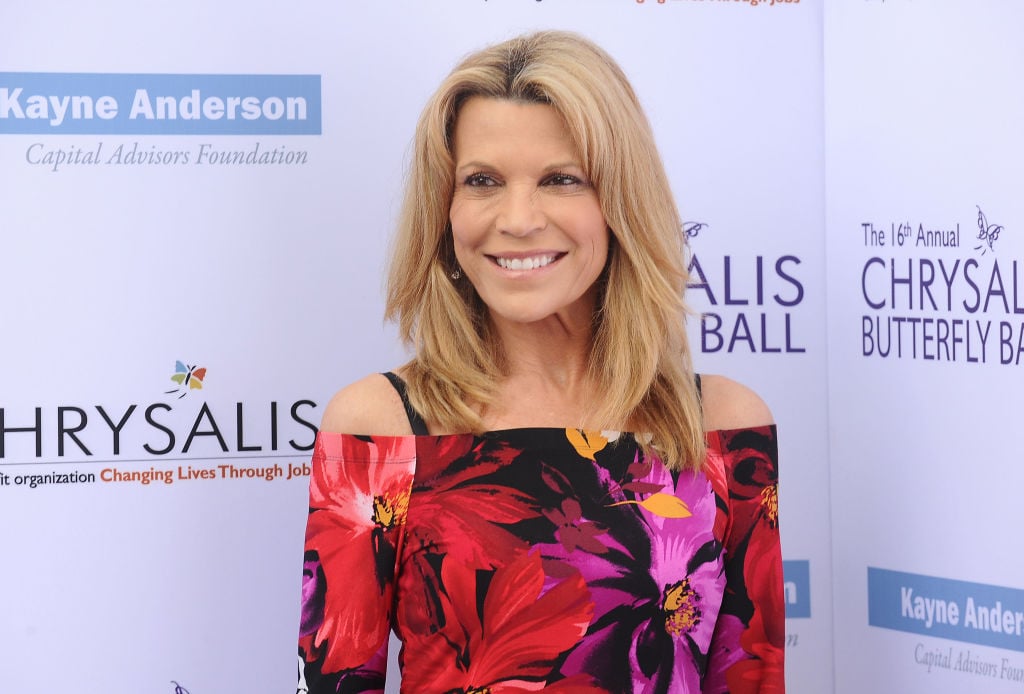 RELATED: 'Wheel of Fortune': Will Vanna White Replace Pat Sajak When He Retires?
In 1982, America was introduced to White on Wheel of Fortune, and game shows have never been the same. White's role on the show is to turn letters around when a contestant has guessed correctly, and she always looks fabulous doing it.
In fact, White never wears the same gown twice, even after filming over 7,000 episodes. 
But when she first started the show, White didn't anticipate it lasting this long. "I thought, 'Well, this is gonna be fun, but I can't imagine it lasting that long,' " she told USA Today. "I remember sitting in the chair next to Pat saying, 'I wonder where we'll be in 10 years?' … And here it's been 36."
Now, she truly thinks of the job as hers alone. They'll have to cancel the show before they replace her. White can't imagine anyone else in her position.
"I can't imagine anybody else on my puzzle board," she said, laughing. "That's a scary thought. It's mine!"
We think fans agree. Wheel of Fortune wouldn't be the same without its letter spinning beauty.
Vanna White's biggest mistake
Even with all White's success on Wheel of Fortune over the years, she has made one mistake. When the show first started, she had to manually turn the letters, so it was very important that she was on the correct one. But unfortunately, there was a day when she was a little off, and accidentally turned the wrong square.
"I was so traumatized," she told Time in 2014 about the event. "I don't remember if it was a D or an M that I turned. The puzzle was either Doctor Spock or Mister Spock. Whenever they called it, I just turned the — we'll say D — I turned it and it was an M. I was mortified. They had to throw the puzzle out."
And throwing the puzzle out wasn't a simple task back in the manual game-board days. The whole screen had to be covered so that the contestants couldn't see the solved puzzle, and each letter switched out manually. It was a process that sometimes took hours.
However, since 1997, the game board has been digital. All she has to do now is touch the square, and a computer changes what is seen on screen. So, White's mistake is not likely to happen again.
But at the time, it was a pretty big deal. It's a good thing everyone appreciates White as an integral part of the show because her mistake certainly caused some hassle for the producers that day.