'Wheel of Fortune': Would This Former Host Take Over For Pat Sajak?
Wheel of Fortune has been a staple in the game show world for nearly 40 years and counting. Since it's inception, Pat Sajak has been the unflappable host while Vanna White turned the letters and clapped encouragingly. But the time is coming — maybe soon — when Sajak will have to step down from his duties and turn the job over to someone else. Who could ever take his place? Some viewers think they know the perfect candidate.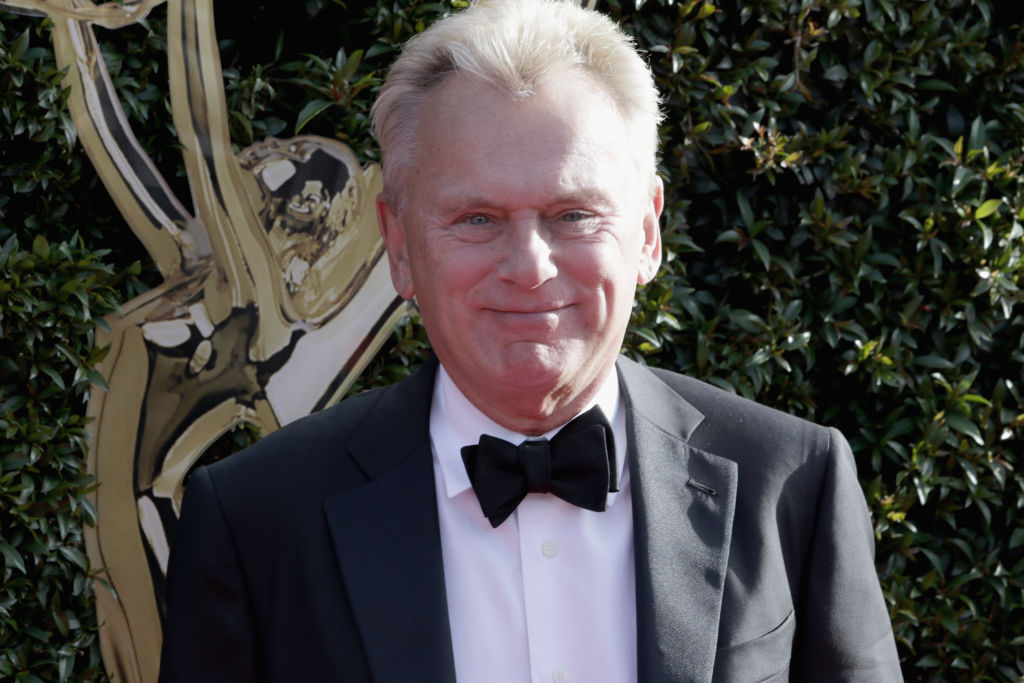 Bob Goen has a game show background
If you mainly know him as an Entertainment Tonight host, you may not realize that Goen has a strong history as a game show host. Just a few of the game shows he's hosted are Perfect Match, Home Shopping Game, Blackout, The Hollywood Game, and the daytime version of Wheel of Fortune. 
Goen has also done considerable work with beauty pageants. In the '90s he was the emcee for the Miss Universe, Miss USA, and Miss Teen pageants. His time with these contests led him to a bit of controversy during the 2016 presidential campaign, when Hillary Clinton brought up how Donald Trump spoke about Miss Venezuela in 1996, a 19-year-old named Alicia Machado. According to Hollywood Reporter, Trump was critical of her weight, and called her "Miss Piggy" and "an eating machine." Goen spoke out about the comments, saying "I think his position is inexcusable. I thought it was self-serving. I'm not a fan of the way this was handled."
Of course, Goen is best known as a host of Entertainment Tonight. He's been at the helm there since 1996, after working for three years for the show as a correspondent and weekend anchor. 
He's hosted 'Wheel of Fortune' before
Goen's experience with Wheel of Fortune doesn't end with his full-time stint as the host of the daytime version, as reported by Good Housekeeping. In 1989, Sajak took some time off to try his hand at hosting his own late-night talk show. The enterprise lasted for just over a year. During his absence, Goen took over for him at Wheel of Fortune, moving on to Entertainment Tonight when Sajak returned. 
With his background in hosting of all kinds and his experience with Wheel of Fortune, some people believe that Goen is next in line for Sajak's job. Recent events suggest that it is time to start considering who that person should be.
How would Pat Sajak feel about Bob Goen taking over?
In November of last year, Sajak was rushed to the hospital for emergency surgery, as reported by Pop Culture. One day of taping was canceled as a result, but the next day Vanna White stepped in to cover his duties. Sajak's 25-year-old daughter Maggie filled in as the letter turner. 
Although Sajak has since recovered and returned to the show, the crisis brought up a good question. At 73 years old, Sajak won't be able to host the show forever. Who should be the next person at the wheel? Given his history, Goen's name has naturally come up as a possible replacement. But how does Sajak feel about that?
Despite his longtime devotion to the show, it seems that Sajak isn't really concerned about who will step into his shoes. "Once I'm gone, I don't care who takes the reins," he said shortly after his health crisis. Goen has remained mum on the subject. 
Sajak and White have both signed contracts that keep them with the show through 2022, so the question seems to be moot for now. Goen may very well be waiting in the wings for when the time comes for a new host. But for now, it doesn't seem that that particular puzzle is ready to be solved quite yet.