'When Calls the Heart': Hearties Are Swooning After Lucas and Elizabeth's Heart-to-Heart Conversation
Is Lucas Bouchard one step closer to winning Elizabeth Thornton's heart? The saloon keeper stepped up his game in the April 5 episode of 'When Calls the Heart'
[Spoiler alert: This article discusses plot points from the April 5 episode of When Calls the Heart.] 
Is Lucas Bouchard one step closer to winning Elizabeth Thornton's heart? The saloon keeper stepped up his game in the latest episode of When Calls the Heart, titled "Heart of a Writer," when he whisked her away to Union City to attend a reading by author Virginia Woolf. While there, Lucas (Chris McNally) revealed some details about his past and hinted at his true feelings for Elizabeth (Erin Krakow).  
Lucas has a mysterious past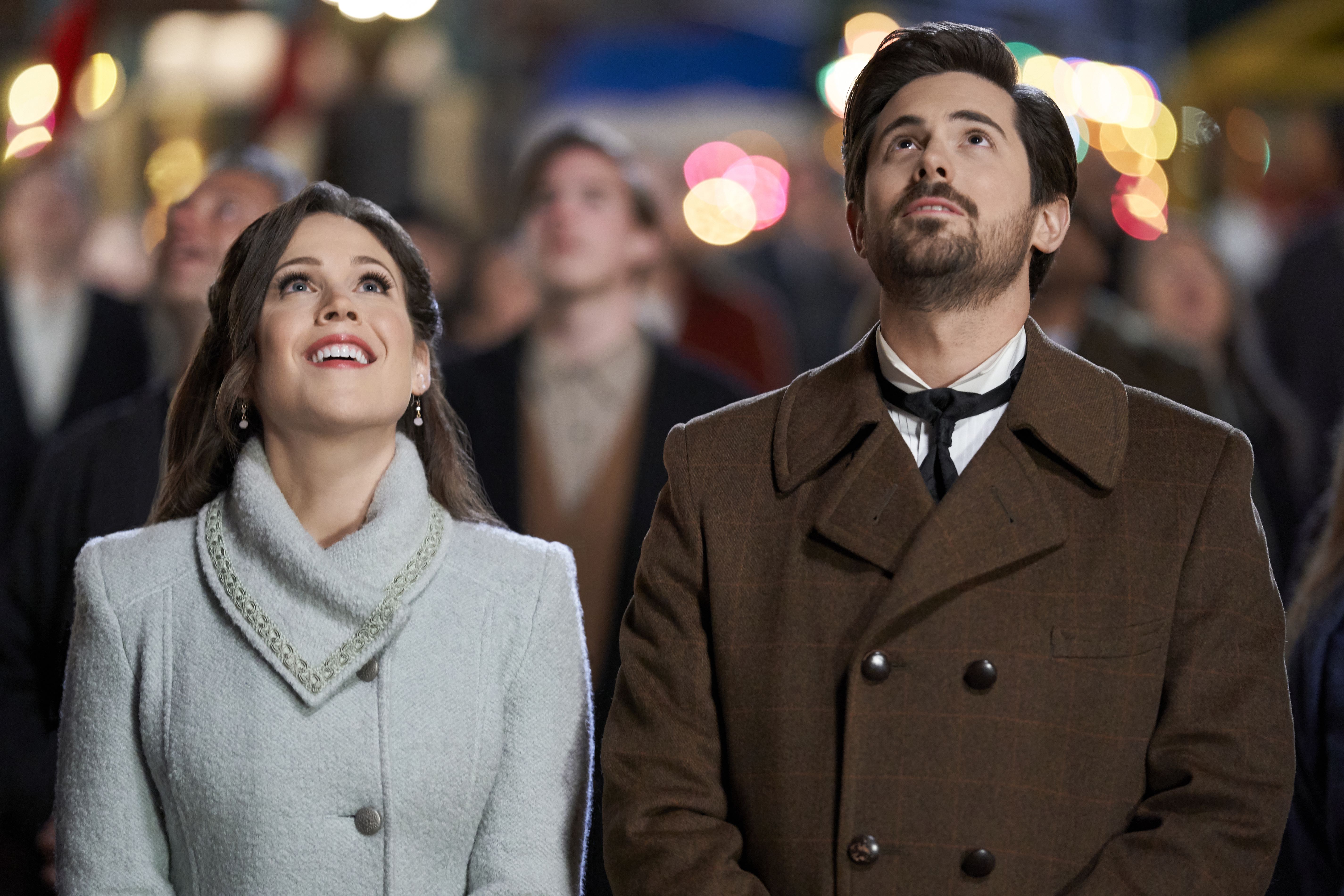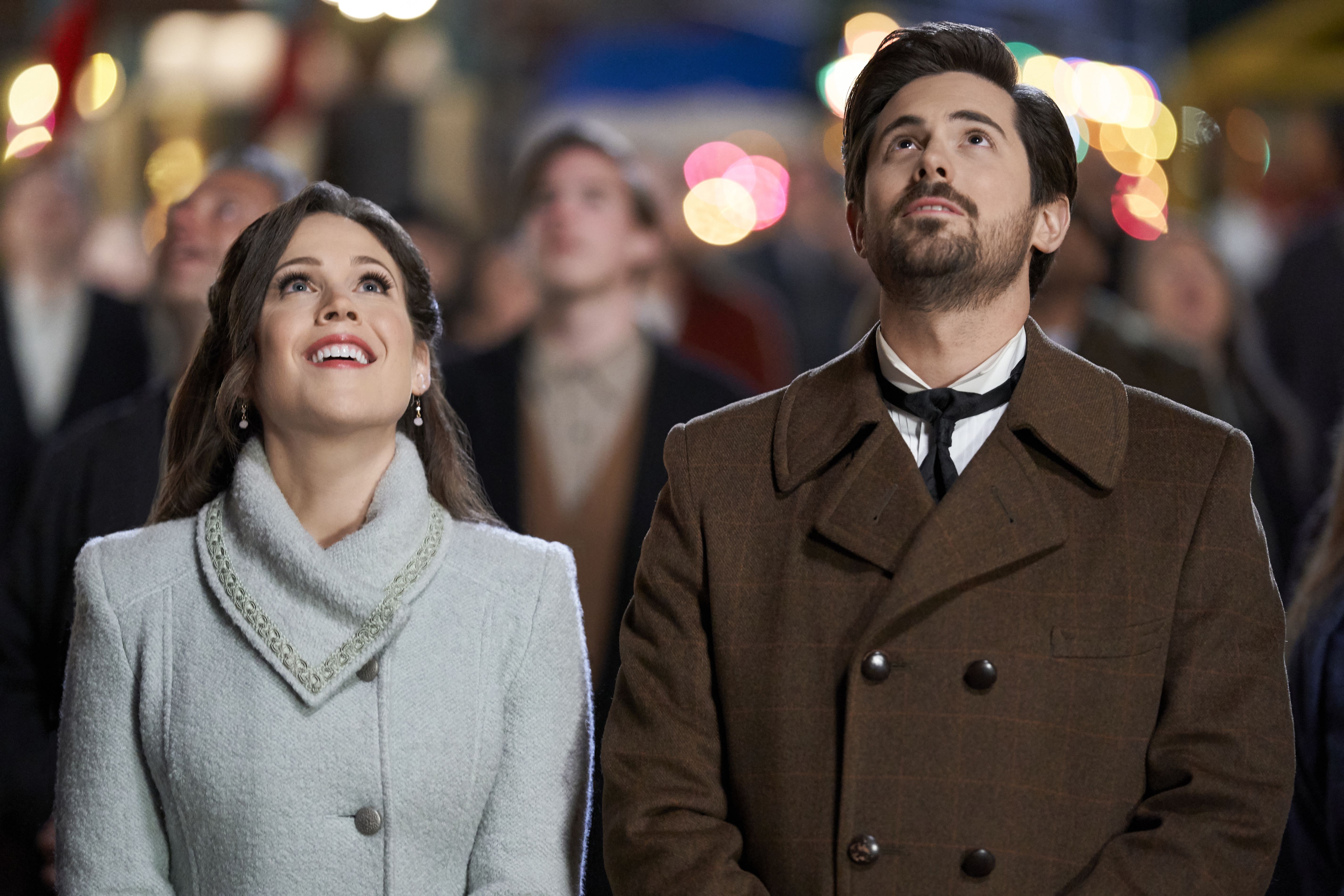 Since Lucas arrived in Hope Valley in season 6, some of the town's residents (and many viewers) have viewed him with suspicion. He's an outsider who swooped in and bought the town's saloon in cash, he's a gambler, and he has a somewhat mysterious past. Compared to reliable mountie Nathan Grant (Kevin McGarry), Lucas is a bit of a wild card.  
But Lucas has also shown his softer side. He's interested in books and culture, and has even offered Elizabeth feedback on her writing. And in Sunday's episode, he took a major step by getting tickets to the Woolf reading and inviting Elizabeth to go with him. While she was worried about sending the wrong message, she decided to go, even though it meant leaving her son in the care of friends for the night. 
Lucas says he's willing to wait for the 'perfect woman'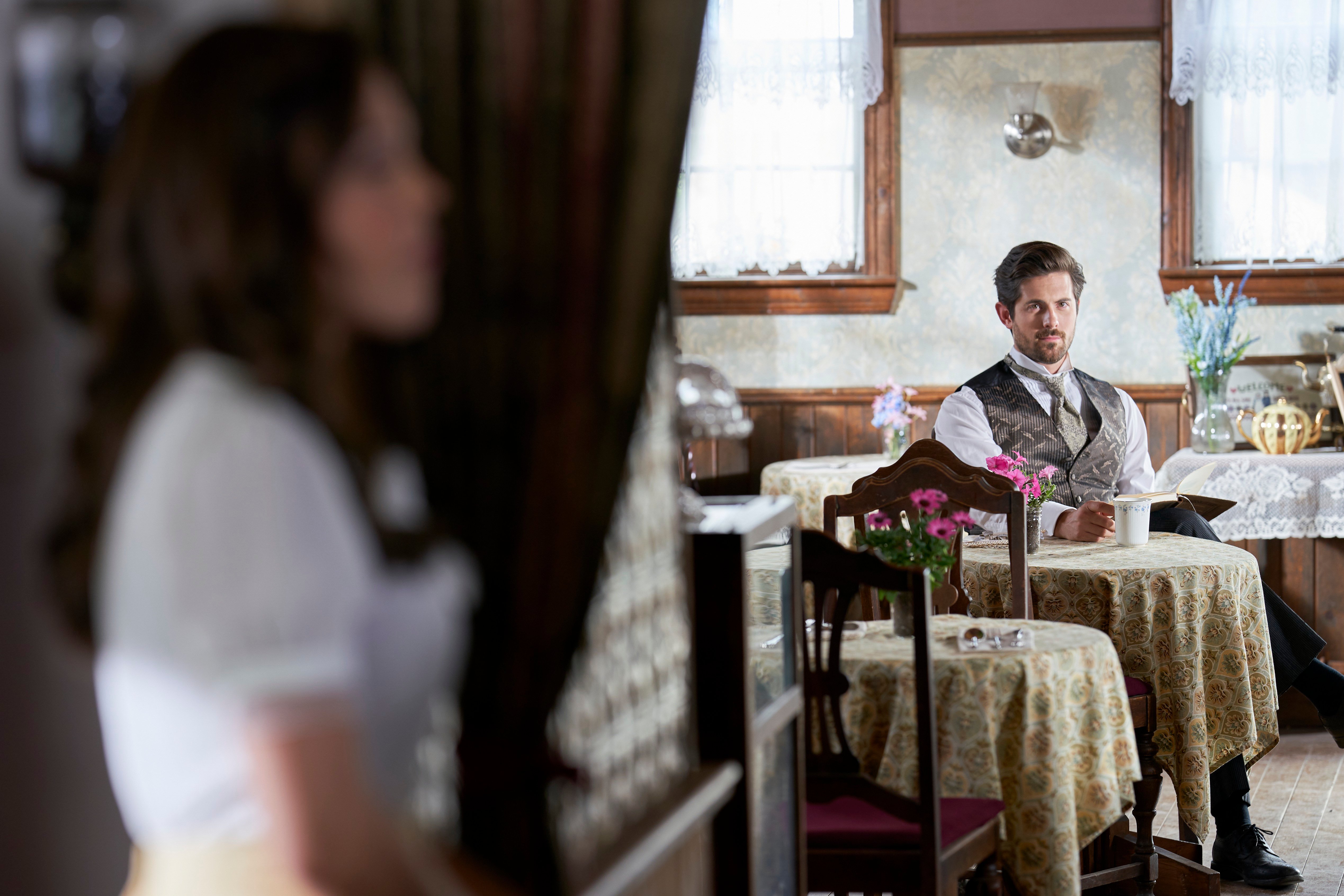 Elizabeth may have been trying to convince herself that she and Lucas weren't on a date, but it was obvious that he had romantic intentions. He made his feelings clear during their conversation at dinner when he explained that he'd moved around a lot when he was younger and that he'd settled in Hope Valley with the goal of eventually getting married and starting a family. 
The confession surprised Elizabeth, who noted that he hadn't talked about wanting a wife and children before. 
Lucas explained that he hadn't brought it up because he believed in being patient. He shared that his father had courted his mother for five years before she finally agreed to marry him. Lucas noted that his father was willing to wait for the woman he loved, and he said he felt the same way. 
"I have always had faith that I would know the perfect woman when I met her, and I will wait as long as I have to to win her heart," he told Elizabeth. 
Hearties are touched by Lucas's words 
Lucas didn't come out and directly say that he loved Elizabeth. But it was clear she was the woman he was willing to wait for — even if it took years. The romantic declaration made many Hearties swoon. When the show's official Instagram asked people to share their favorite moment from the episode, many voted for Lucas's candid confession at dinner. 
"Lucas telling Elizabeth that he can be patient. My heart melted," one fan commented on Instagram.  
"When she was with Lucas and he said when he found the perfect woman for him he'd wait as long as it takes," another wrote. Others called him "warm and caring" and praised the way he treated Elizabeth with "the utmost respect."
But not everyone is sold on Lucas. Some think there's still hope for Nathan, who was clearly stung by Elizabeth's decision to spend time with his rival. Perhaps Lucas's move will inspire him to make a confession of his own? We may find out in the next episode of When Calls the Heart, airing Sunday, April 12 at 8/7c on Hallmark Channel.