'When Calls the Heart' Returns In February for Season 7. What Will Happen with Elizabeth, Lucas, and Nathan?
Hallmark Channel has announced a premiere date for season 8 of its top-rated drama 'When Calls the Heart.'
Hearties, rejoice! Hallmark has announced a premiere date for the new season of its top-rated drama When Calls the Heart. The hit show returns in February, and it sounds like season 7 will be full of plenty of exciting new storylines — including a possible resolution to the Elizabeth-Lucas-Nathan love triangle that emerged in season 6. 
'When Calls the Heart' Season 7 premieres Feb. 23
When Calls the Heart returns to TV on Sunday, Feb. 23, Entertainment Tonight revealed on Jan. 13. 
The season's premiere episode will be titled "A Moving Picture." In the episode, Elizabeth (Erin Krakow) will get some writing advice from Lucas (Chris McNally), while Rosemary (Pascale Hutton) and Lee (Kavan Smith) plan a vacation, according to ET. Meanwhile, Faith (Andrea Brooks) has a dilemma that could put her relationship with Carson (Paul Greene) in jeopardy.  
What will happen with that love triangle?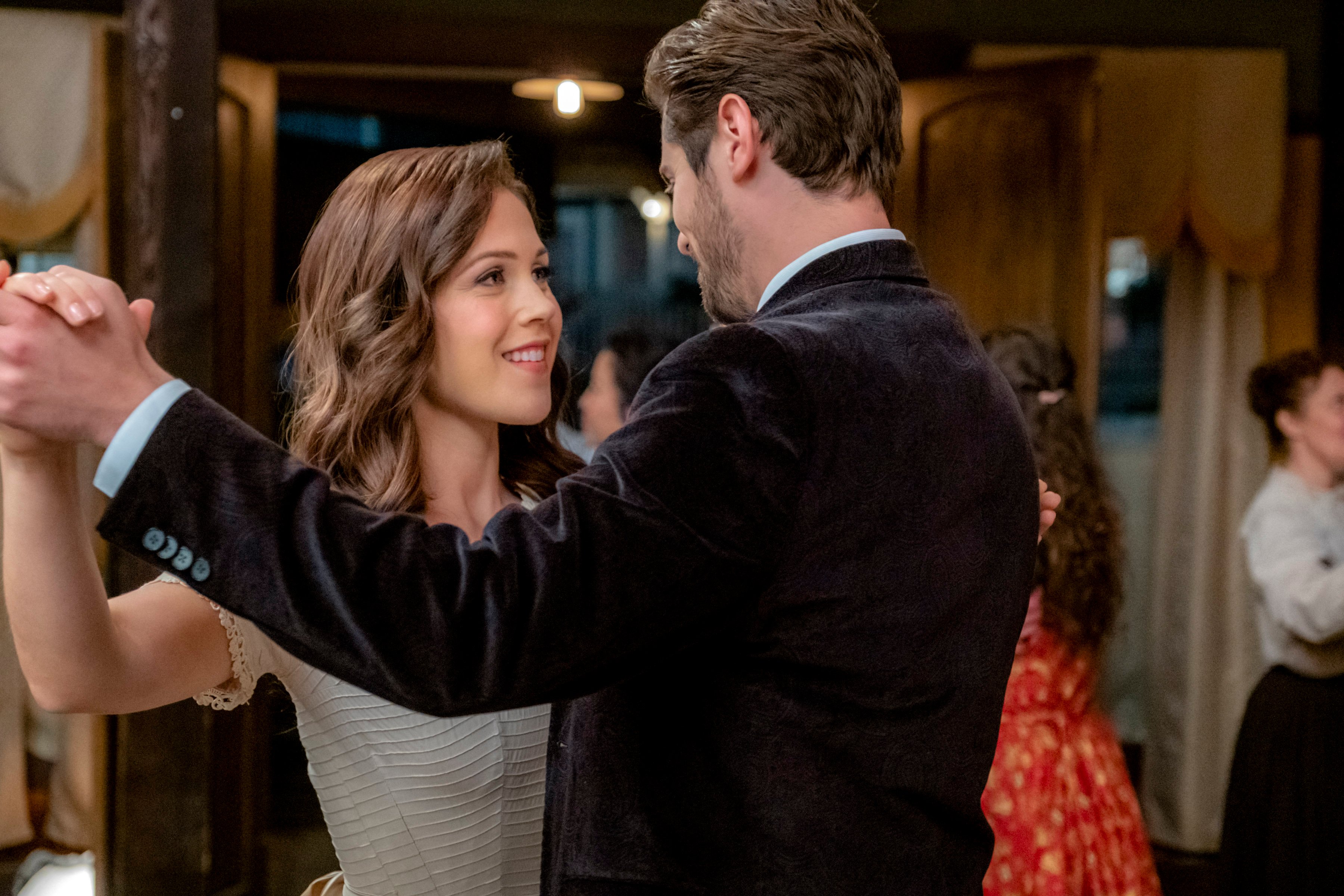 When Calls the Heart Season 6 ended with a cliffhanger that forced Hearties to take sides. At the Founder's Day dance, the recently widowed Elizabeth asked Lucas to dance, leaving mountie Nathan (Kevin McGarry) on the sidelines. But a meaningful glance between Elizabeth and Nathan suggested that she hadn't entirely made up her mind about the two men. 
So, will Elizabeth choose to pursue a romance with saloon owner Lucas or mountie Nathan this season? Or might she decide to stay single, since she's still mourning after the tragic death of her husband Jack (Daniel Lissing) at the end of season 5? In an interview with ET, Erin Krakow promised we'd see more of this love triangle, but the actress wasn't spilling the beans about which man has won her character's heart.
Elizabeth is moving on
Season 6 was all about Elizabeth "moving on with her life" and "making peace with having lost Jack," Krakow said. 
"[B]y the end of season 6, we see that she is starting to become willing to open her heart to love again and in season 7 we get to see a bit more of that, as far as how she feels about these two men," she explained.
"I think maybe she's a bit surprised that she's got feelings for anyone, let alone two men!" Krakow added. "They're pretty great guys. They're both single, they're both handsome, they're generous, they're sensitive, they're good listeners, they're good with her kid. I mean, I have to think that Jack would approve. He'd want her to be happy and we're moving in that direction."
What else to expect from 'When Calls the Heart' Season 7 
More romance for Elizabeth isn't the only thing viewers have to look forward to in the upcoming season of WCTH. Clara (Eva Bourne) and Jesse (Aren Buchholz) are planning their wedding. Faith and Carson are continuing to work together in Hope Valley's infirmary while navigating their relationship after the doctor declared his feelings for the nurse last season. Meanwhile, Rosemary and Lee are on a journey to parenthood. Lee also reveals a big secret to Rosemary. Sounds like Hearties have a lot to look forward to next season! 
When Calls the Heart Season 7 premieres Sunday, Feb. 23 at 8/7c on Hallmark Channel.