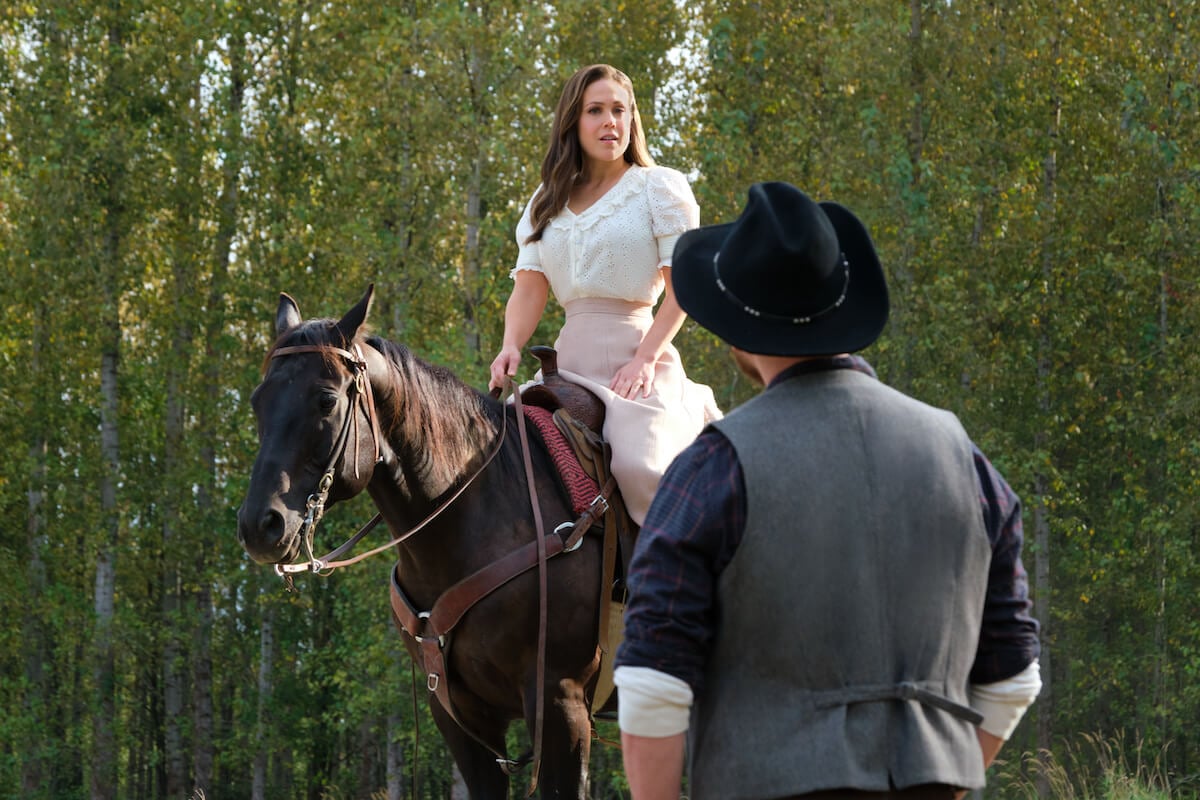 'When Calls the Heart' Season 10 Episode 8 Recap: Strange Things Are Afoot in Hope Valley
Elizabeth is suspicious of Bernhardt Montague and Rosemary and Minnie start a choir in this episode of 'When Calls the Heart.'
When strangers arrive in Hope Valley, trouble often follows. That's certainly the case with Madeleine St. John. In last week's episode of When Calls the Heart Season 10, the widowed mother broke Bill's heart when he discovered she was secretly engaged. Now, her fiancé, Bernhardt Montague, is up to something on the outskirts of Hope Vally, though it's not clear exactly what. But whatever it is, Elizabeth is determined to find out, as we see in 'What Is and What Never Should Be." 
[Warning: This article contains spoilers for When Calls the Heart Season 10 Episode 8.]
Elizabeth turns sleuth in this episode of 'When Calls the Heart'
With Madeleine and her son Jamie still out of town, Montague (Benjamin Wilkinson) has taken up residence at Bill's old cabin outside of town. Montague says he's just making some improvements for his bride-to-be. But the noise at all hours and the large work crew suggest otherwise. Whatever's going on, he doesn't take kindly to strangers snooping around. When Nathan (Kevin McGarry) rides out to the property, he gets a not-so-polite brush-off. Later, when Elizabeth (Erin Krakow) stops by, Montague's goons warn her to stay away. 
Elizabeth knows something is not right with Montague, especially when she asks him about Jamie's old school and he barely has any idea what (or who) she's talking about. She's ready to go full Nancy Drew and get to the bottom of this mystery, but Lucas (Chris McNally) asks her not to. Montague might be a suspicious character, but he's still a paying hotel guest, and Lucas doesn't want to antagonize him. Though Elizabeth complies, she's a little put off by his request. Later, he apologizes for putting business first and urges her to trust her instincts. 
Unfortunately, this episode of When Calls the Heart doesn't deliver any clear answers about Montague's intentions. But it likely has something to do with that big (and oddly located) trestle bridge that Lee's (Kavan Smith) company is supplying the lumber for.   
Rosemary and Minnie organize a choir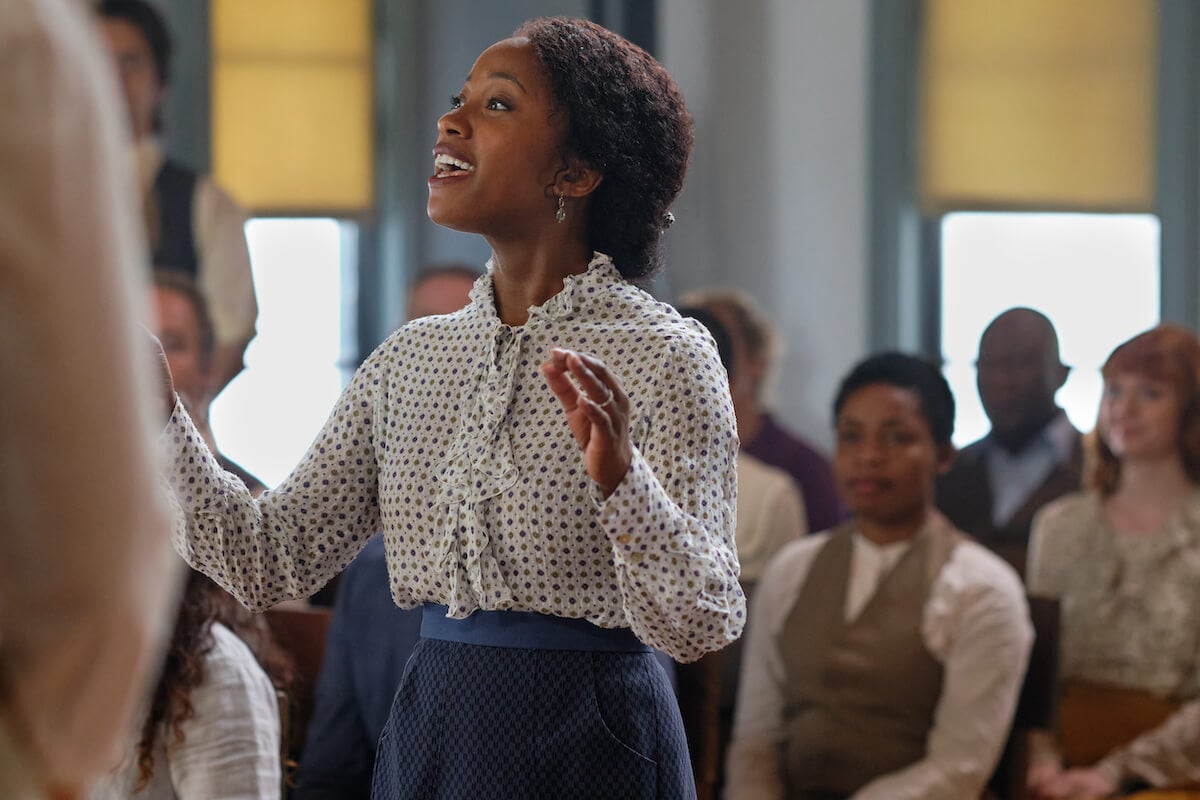 The territorial governor is campaigning for reelection. When Rosemary (Pascale Hutton) gets wind that, once again, he's skipping a visit to Hope Valley, she springs into action. She has big plans for a ticker-tape parade and fancy reception, and she needs music to make the event truly top-notch. Minnie (Natasha Burnett) suggests a choir and everyone agrees it's a great idea. 
Minnie takes on the role of choir director, but Rosemary isn't about to sit back and just let things happen. She has plenty of thoughts about who should (and shouldn't) get to participate. However, Minnie insists the choir is open to all. That includes Mei (Amanda Wong), who isn't a natural songbird. To boost her confidence, Minnie and Rosemary pair her up with Mike Hickam (Ben Rosenbaum). Could their singing practices lead to something more? There's a definite moment between them when Hickam tells Mei he thinks her voice is beautiful.    
Elizabeth visits Jack's grave 
In many ways, Elizabeth has moved on since the tragic death of her husband Jack at the end of season 5. But several moments in this season of When Calls the Heart serve as reminders that although Jack is gone, he's never far from Elizabeth's mind, especially as Little Jack gets older and starts asking questions about his dad. This episode features an especially poignant moment when Elizabeth visits her late husband's grave. 
"Sorry it's been a while," she says, before opening up about what's been happening in her life and giving him an update on their son.
"He's more like you every day, Jack," she says. "I think you'd be really proud of him. I know you would."  
Rosaleen forgives Henry Gowen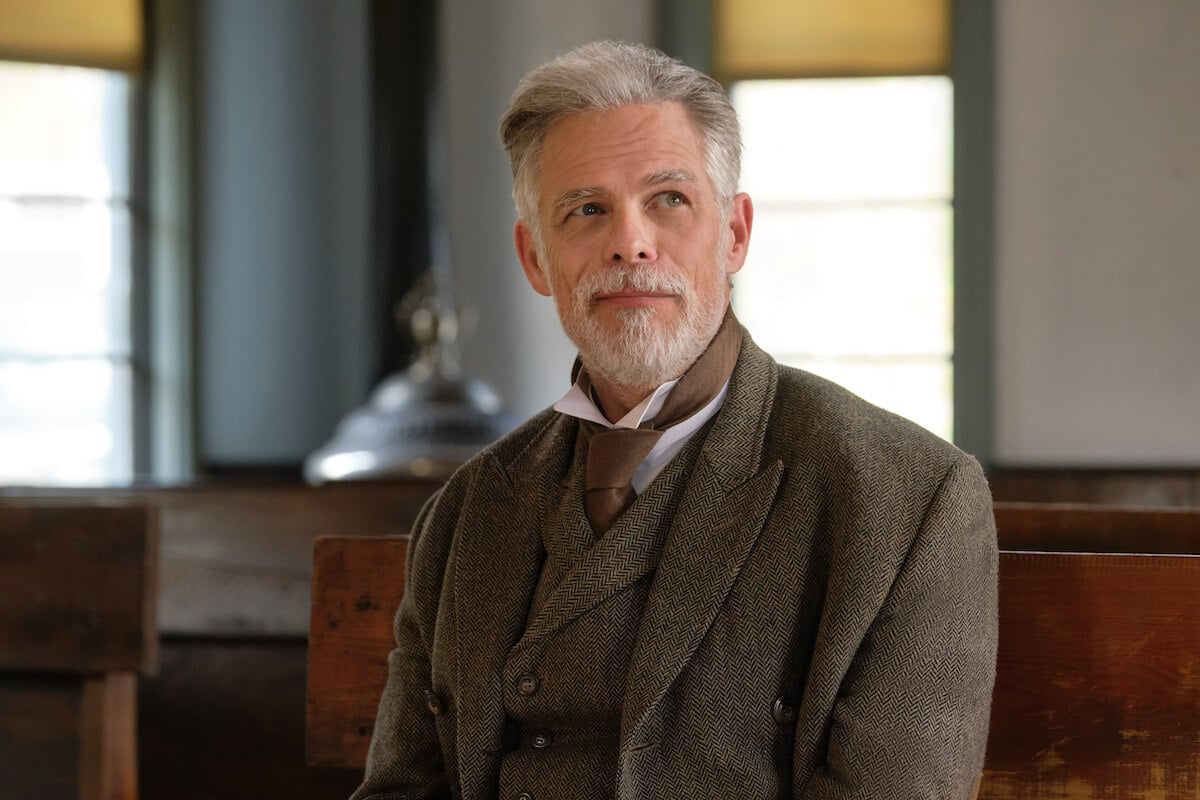 This episode's other touching moment came courtesy of Rosealeen (Mamie Laverock) and Henry Gowen (Martin Cummins). It didn't take Rosealeen long to discover that Gowen was the one funding her scholarship. As soon as she learns the truth, she rejects the money and makes plans to leave town. Years after the mining tragedy, she still blames Gowen for causing the accident that killed her father. She thinks the scholarship is simply a case of Gowen using his money to "wipe [his] hands clean, again." 
Rosealeen might not believe it, but Gowen feels genuine remorse over his actions. Her mother, Molly (Johannah Newmarch), urges her to consider forgiveness. Eventually, Rosealeen accepts that Gowen is not the man he once was. She tells him she's realized he's changed. It's a powerful moment for both. Rosealeen lets go of the anger she's held onto for so long. Gowen gets some relief from the guilt he's been carrying. Their conversation ends with her inviting him to hear the choir. He accepts. When Gowen joins the rest of Hope Valley's residents in church, it seems he's taking what could be his final step toward redemption.   
Elsewhere in this episode of When Calls the Heart Season 10:
Rosemary's fixation on making sure the new choir is in perfect form for the governor's possible visit (and showing up in neighboring Buxton in the process) has us feeling like she's the Leslie Knope of Hope Valley. 
Allie's (Jaeda Lily Miller) first night of babysitting doesn't quite go as planned, but thankfully, Nathan steps in to save the day (and find little Jack hiding under the couch).  
Nathan opens up to Elizabeth about his romantic troubles. "I don't think I'm very good at this thing," he says of his failed relationship with Faith. "Maybe I'm not meant to be that kind of guy." Elizabeth is sympathetic, and it seems like this is just a heartfelt chat between friends. But the intimate setting and meaningful looks between the two are sure to raise the eyebrows – and the hopes – of those fans who'd rather see Elizabeth with Nathan than Lucas.  
New episodes of When Calls the Heart Season 10 air Sundays at 9 p.m. ET on Hallmark Channel. 
For more on the entertainment world and exclusive interviews, subscribe to Showbiz Cheat Sheet's YouTube channel.