'When Calls the Heart' Spinoff 'When Hope Calls' Is Finally Coming to Hallmark Channel
Hearties will be getting a special treat on Feb. 23. Not only will they be able to enjoy the much-anticipated season 7 premiere of When Calls the Heart, but they'll also be able to watch the WCTH spinoff show When Hope Calls, which originally aired in 2019 on Hallmark Channel's streaming service Hallmark Movies Now.
All episodes of 'When Hope Calls' will air on Hallmark Channel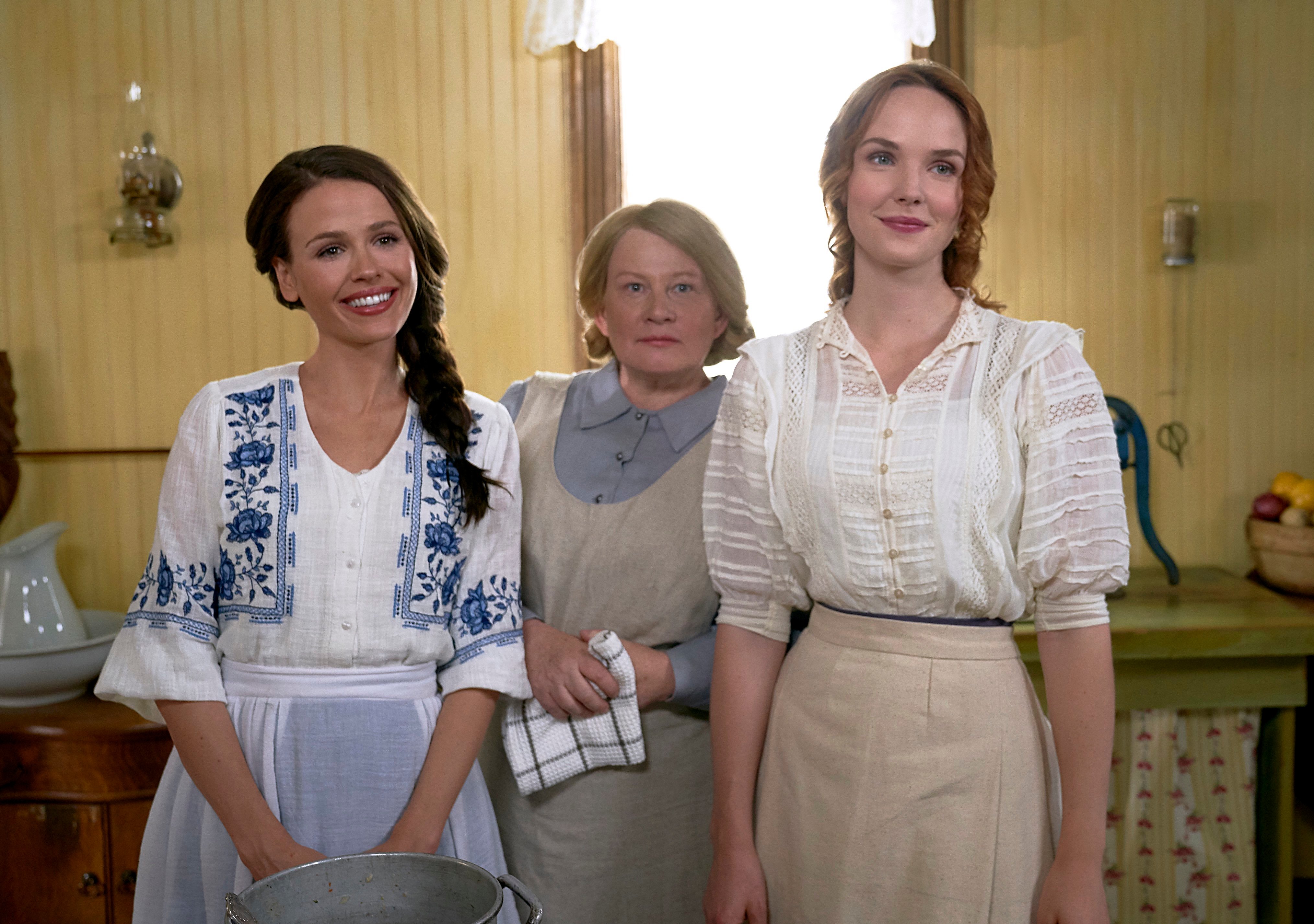 When Hope Calls focuses on two sisters, Lillian (Morgan Kohan) and Grace (Jocelyn Hudon) who run an orphanage together in the small town of Brookfield. The characters were originally introduced on When Calls the Heart, and visitors from Hope Valley have even been known to call on their frontier neighbors. 
While the WCTH connection might have drawn some viewers to When Hope Calls, the show stands on its own, as Lillian, Grace, and the other residents of Brookfield deal with their own drama and challenges. However, Hearties who wanted to follow what was happening in Brookfield could only do so if they signed up for Hallmark's streaming service for $5.99/month, since the show wasn't broadcast on TV.
Now, Hallmark has decided to bring the series to television. All 10 episodes of When Hope Calls will air on the network on Sunday nights following new episodes of When Calls the Heart.
"Fans can get their fix all in one night with the back-to-back airing of both shows," series Kohan said in a statement to ET. "From Hope Valley, to the town of Brookfield, I hope fans will fall in love with all of the characters, and their heartfelt themes of community, family and love."
Fans have been begging Hallmark to make the show more widely available 
The news that When Hope Calls is finally coming to TV will thrill many Hearties. For months, they've been begging Hallmark to make the show more widely available. 
Though anyone could subscribe to Hallmark Movies Now and watch When Hope Calls, some people objected to paying for another streaming service, especially if they were already shelling out for a premium cable package. Others were simply confused about to watch the show. 
"Hopefully not many people will watch this and Hallmark gets smart enough to put it on one of their TV channels," one person commented on a Hallmark Channel Instagram post back in August 2019. Looks like they got their wish.
Fans are excited for 'When Hope Calls' — and want to know about season 2
On Instagram, fans were excited to hear that they could watch When Hope Calls for the first time — or watch it again. 
"I can not wait. They are both excellent shows," commented one.
"Yeah!! So excited to watch both!" another chimed in.
Some who've already seen season 1 of When Hope Calls were also eagerly anticipating a second season. 
"I was so hoping this would be the season 2 premiere! :(" commented one person. 
"Time to order season 2 to be made," added another.
Hallmark has yet to make an announcement about whether When Hope Calls will be renewed for season 2.
When Calls the Heart Season 7 premieres Sunday, Feb. 23 at 8/7c on Hallmark Channel, followed by the first episode When Hope Calls at 9/8c.