'When Calls the Heart' Star Paul Greene's Spicy Cranberry Sauce Recipe Should Be Part of Your Thanksgiving Menu
Thanksgiving dinner wouldn't be the same without cranberry sauce. The sweet and tart side dish is the perfect complement to turkey, potatoes, and stuffing. You can make a basic cranberry sauce with just sugar, water, and cranberries. But there are also plenty of ways to jazz up this dish, such as When Calls the Heart actor Paul Greene's spicy cranberry sauce recipe that includes jalapeños and pecans. 
Paul Greene explains the origins of his spicy cranberry sauce recipe 
Back in 2016, Greene stopped by Hallmark Channel's daytime talk show Home & Family to share his special cranberry sauce recipe. The dish came together through trial and error, he explain to host Debbie Matenopoulos and fellow guest Danica McKellar. 
"I created it through different recipes," he explained. 
The end result of all that experimenting was a version of the classic turkey day dish that balances sweetness with a "kick" of jalapeños. 
Greene — whose new Hallmark Christmas movie Christmas CEO airs Friday, Nov. 26 — admitted that the peppers were a potentially divisive ingredient, but he stood by his decision to include them. 
"Some people have trouble with [the jalapeño], in which case they should avoid my cranberry sauce," he said. 
The 'When Calls the Heart' actor explains how to make his signature cranberry sauce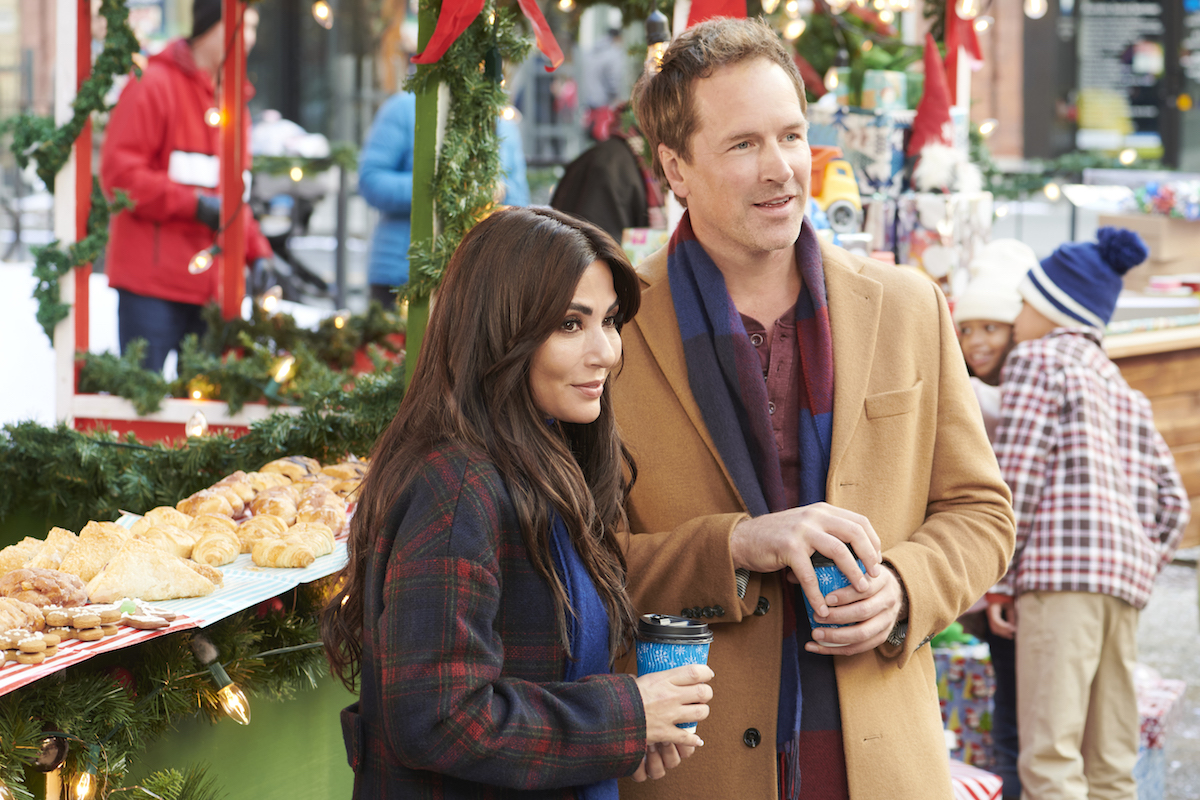 Greene, who plays Dr. Carson Shepherd on When Calls the Heart, also demonstrated how he prepares the cranberry sauce. Rather than measuring out the ingredients exactly, he prefers to eyeball it. 
"I do everything by eye and by ear," he said as he added ingredients such as fresh-grated ginger, cinnamon, and cloves to the pot of cranberries that was simmering on the stove. 
After combining all the ingredients, he lets the cranberries cook for about 10 to 15 minutes until they start to explode. That's when you know it's almost done. 
"Once they pop you know you're ready to stop," Greene said. 
Greene's cranberry sauce recipe has this 'exciting' ingredient 
The list of ingredients that goes into Greene's cranberry sauces includes jalapeños, ginger, cloves, cinnamon, pecans, orange rind, fresh-squeezed orange juice, and a pinch of cayenne pepper. He also uses an "exciting" ingredient to make the dish extra special. A splash of Grand Marnier, an orange-flavored liqueur, adds even more flavor. 
"It cooks off as you're cooking so the non-drinkers in your family [don't need to worry]," Greene explained.   
You can serve the actor's spicy cranberry sauce at Thanksgiving, but it's also good throughout the holiday season. He even shared a tip for how to store the sauce so that all the flavors will be evenly distributed. The trick is pouring the finished sauce into a mason jar and then letting it sit upside down as it cools before transferring it to the fridge. 
You can find a complete list of ingredients and instructions for making Paul Greene's cranberry sauce recipe on the Hallmark Channel website. 
Christmas CEO airs Friday, Nov. 26 at 6 p.m. ET on Hallmark Channel. 
Check out Showbiz Cheat Sheet on Facebook!