When Did Lizzo Write 'Rumors'? She Was 'so Sick of Always Being the Bigger Person'
In 2019, the world fell in love with the hip-hop artist Lizzo after the release of her studio album Cuz I Love You. Her single "Truth Hurts" topped the charts and became a viral sensation, and Time magazine named her "Entertainer of the Year."
At the 62nd-annual Grammys in 2020, Lizzo earned eight nominations, including Best New Artist. She took home three awards, proving she was a force to be reckoned with in the music industry.
And in August 2021, she collaborated with Cardi B on the hit single "Rumors." The two artists address comments about them over the past few years, with Lizzo proclaiming it's the beginning of a "new era" in her career.
'All the rumors are true'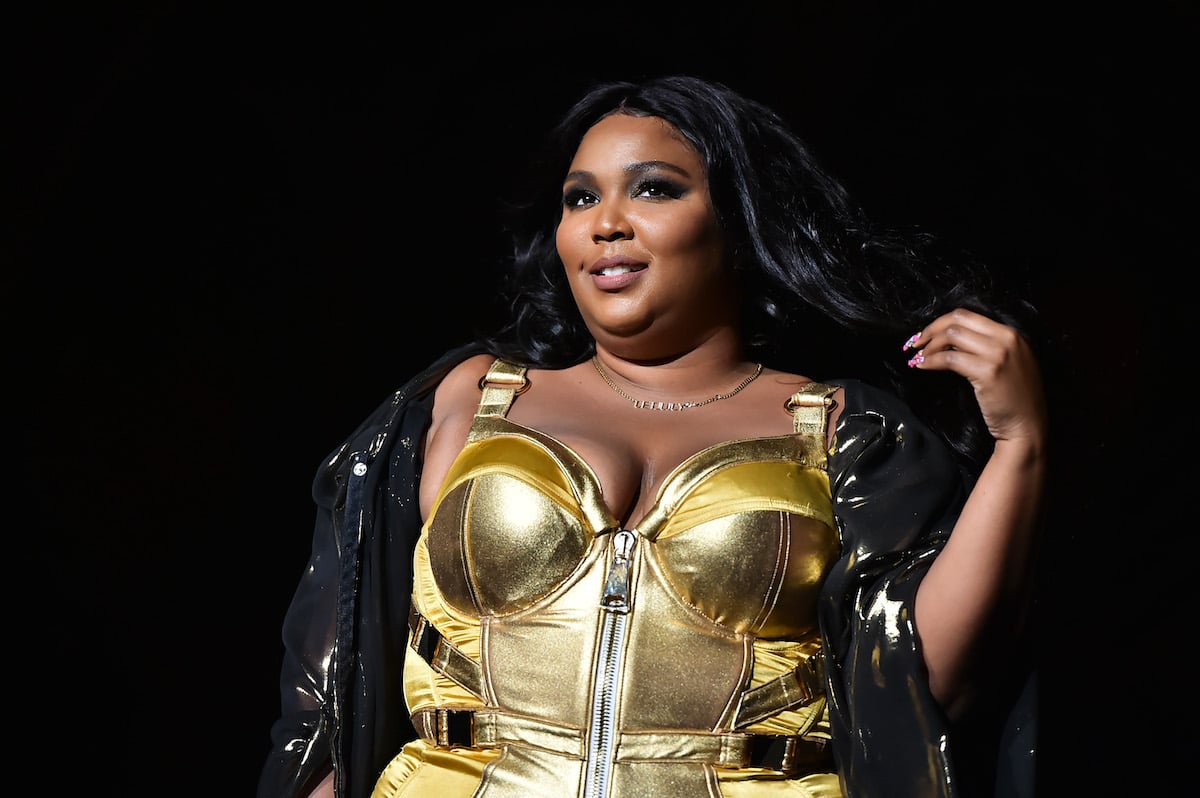 Lizzo is not afraid to face criticism head-on, frequently referencing how the mainstream media commonly perceives her body. According to Newsweek, "Fans have hailed the Detroit native as an icon of the body positivity movement for embracing her size and singing about her sexual relationships." 
The lyrics in "Rumors" mock trolls who claim Lizzo is "turnin' big girls into h**s." The song's catchy chorus, "Spendin' all your time tryna break a woman down," refers to the countless people who try to cut down the artist for being true to herself.
Lizzo also wasn't shy about commenting about controversial moments that drew negative attention on social media. For instance, critics were quick to admonish her style when she wore a revealing outfit to a Lakers basketball game. In "Rumors," Lizzo states, "If you thought that I was ratchet with my a** hangin' out/Just wait until the summer when they let me out the house."
The "Juice" singer almost broke the internet when she and Captain America actor Chris Evans exchanged several direct messages on TikTok about their "fake baby." In the song, she mocks the situation, making it clear that Drake is next on her radar.
What Lizzo had to say about 'Rumors'
In an interview on the Zach Sang Show, the controversial performer discussed the writing process for "Rumors" and whether she was thinking about how listeners would perceive it.
"I think I was more so, just like, 'I'm just so sick of always being the bigger person. I'm sick of holding my tongue,'" the "Phone" performer revealed.
"It's funny because I finished writing 'Rumors' in February [2021], but there's seven new rumors out that I could have included in the song, but I didn't … I'm almost like, damn, there always going to be something for somebody to say."
Lizzo admits hateful comments can be hurtful
The "Jerome" singer admitted that taking on the haters isn't always easy. Distracify noted that Lizzo recently broke down in tears on Instagram Live when talking about the negative comments she has received about "Rumors."
Claiming the hurtful comments are "fatphobic" and "racist," the 33-year-old artist said, "On the days I feel I should be the happiest, I feel so down."
Lizzo didn't address specific comments that upset her but said people should be "critiquing her music and not her appearance." She added, "People saying s**t about me that just doesn't even make sense."
Lizzo wants her haters to know it's cool not to like "Rumors," but don't judge her based on her appearance. She clapped back, saying, "I'm only going to focus on positive comments from here on out. I don't have time for your negativity, your internalized self-hatred that you project onto me with your racism and your fatphobia. I don't have time for it."
She declared, "I'm going to continue to be a bad b***h."