When Does 'The Bachelorette' 2022 Start? Here's the Premiere Date for Gabby and Rachel's New Season
Here's everything you need to know about 'The Bachelorette' Season 19 premiere with Gabby Windey and Rachel Recchia, including the release date, time, filming, and what to expect from the two friends when new episodes return in 2022.
Clayton Echard's season of The Bachelor has come to an end, and many viewers are itching to watch Gabby Windey and Rachel Recchia's dual season of The Bachelorette. But after multiple back-to-back seasons, the producers finally realized the fandom needed a break. So when does The Bachelorette 2022 start? Don't fret. The season 19 premiere date is just around the corner, and the show's team already spilled some photos of Rachel and Gabby's journey together.
[Warning: This article contains spoilers from The Bachelorette 2022 with Rachel Recchia and Gabby Windey.]
When does 'The Bachelorette' 2022 start? Season 19 release date and premiere time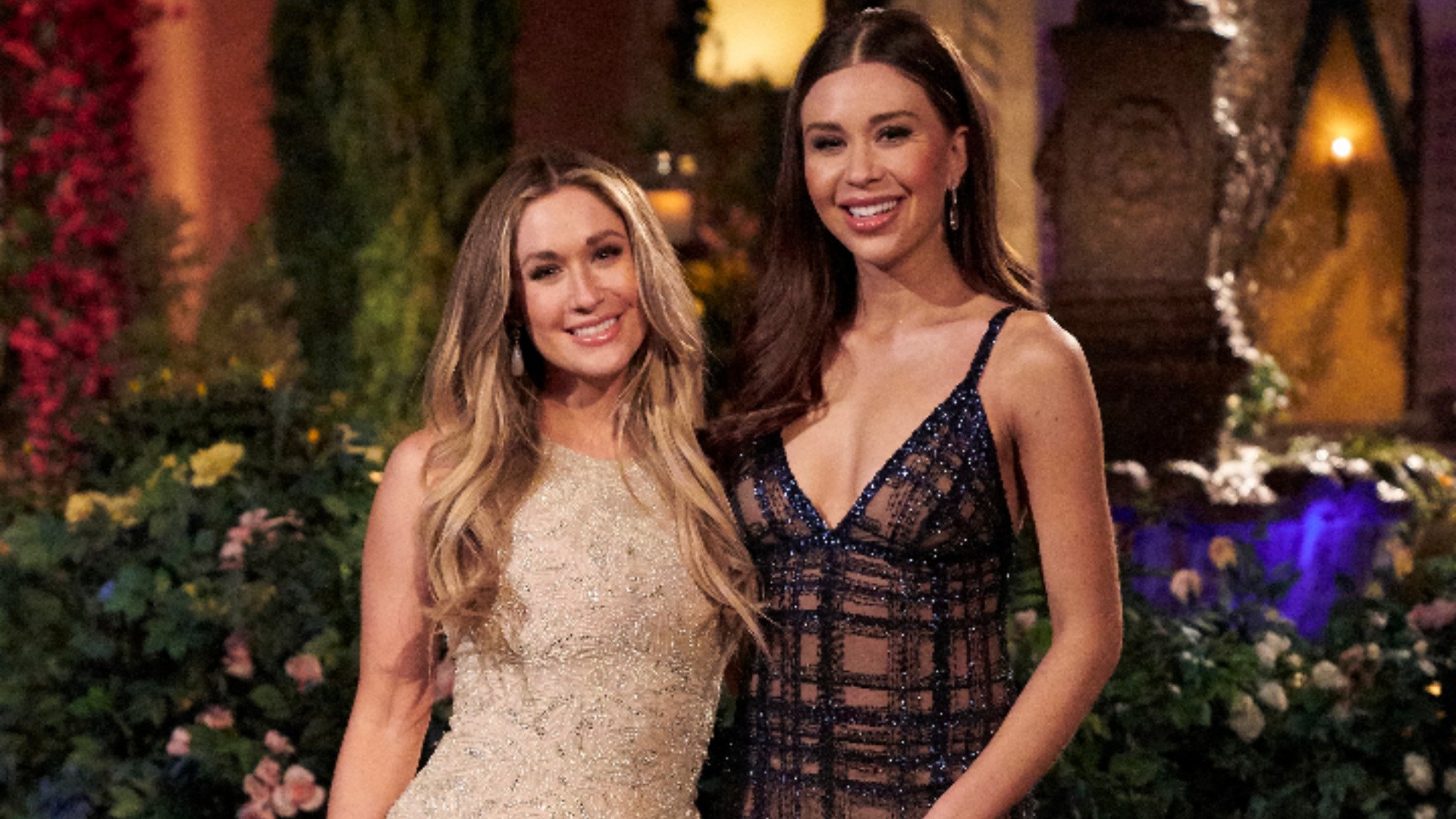 According to ABC, The Bachelorette 2022 will start on Monday, July 11. Season 19 Episode 1 will begin airing at 8 p.m. ET, and the premiere will run for two hours, ending at 10:01 p.m. ET. Gabby and Rachel's first episode will also become available to watch on Hulu on Tuesday, July 12.
Did 'The Bachelorette' start filming Gabby and Rachel's journey?
On March 26, Bachelor Nation host Jesse Palmer posted a photo on Instagram confirming Rachel and Gabby's season of The Bachelorette started filming at The Bachelor mansion. 
"So great to be home, back at the mansion!!!" Jesse wrote on Instagram. "Gabby and Rachel's journeys are about to begin… 🌹🌹 #TheBachelorette #BachelorNation"
Creator Mike Fleiss also tweeted a series of behind-the-scenes photos featuring Gabby and Rachel during the limo entrances on night one. Meanwhile, Bachelor Nation spoiler king Reality Steve claimed that the first three episodes of The Bachelorette Season 19 would be filmed in LA, and the cast and crew would travel to Paris, France. Then on April 7, Fleiss seemingly confirmed the spoiler by tweeting a photo of Gabby and Rachel by the Eiffel Tower.
How will 'The Bachelorette' 2022 work with Rachel and Gabby as the two leads?
For now, Bachelor Nation fans will have to wait and see how Gabby and Rachel's season of The Bachelorette will work and unfold. According to a press release courtesy of ABC, the two women will "stand by each other's side yet again" on their new journey to find love. But it seems the show will figure out what that truly means during filming. 
That said, it seems like Bachelor Nation fans won't have to worry about Rachel and Gabby's friendship. In an update on April 6, Fleiss promised viewers that the two Bachelorettes are still friends.
"See, no drama… Just two friends helping each other find true love!" Fleiss captioned a photo of Gabby and Rachel on Twitter.
The Bachelorette Season 19 premiere is just a few months away, and there's lots of buzz surrounding Rachel and Gabby's journey. ABC also just announced that Bachelor in Paradise has been renewed for season 8. And while the BIP 2022 premiere date has yet to be announced, there's plenty of Bachelor Nation news on its way. So stay tuned.