When Ina Garten Says It's OK Not to Make Hors D'oeuvres for a Dinner Party
TL;DR: 
Simple is better when it comes to dinner parties, according to Ina Garten.
The cookbook author thinks serving hors d'oeuvres before dinner isn't a must, especially if the meal takes more than two hours to prepare.
Ina Garten "almost never" makes hors d'oeuvres unless they're "really simple."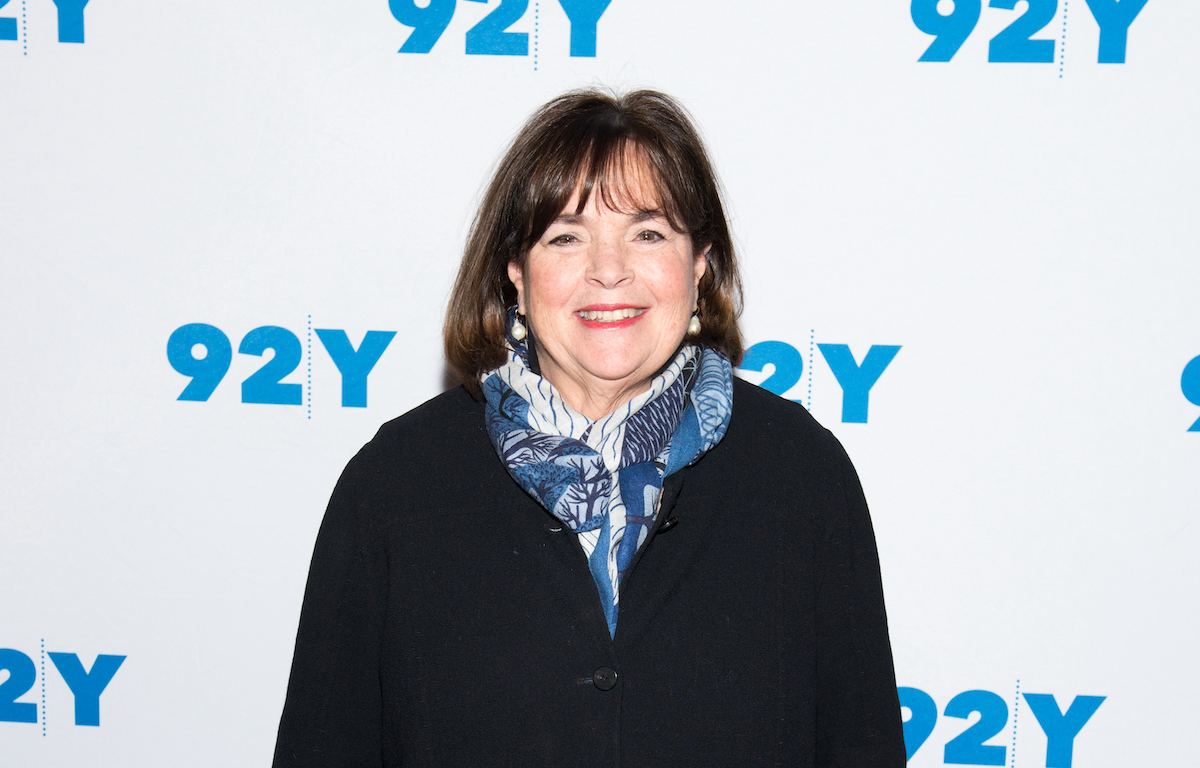 Stressing about dinner party hors d'oeuvres? The Barefoot Contessa has the answer, don't make any. That's right, Ina Garten isn't against skipping hors d'oeuvres altogether. Ahead, get her explanation. Plus, some of her foolproof entertaining tips on easy hors d'oeuvres.
Ina Garten is all about simple entertaining
Turn on an episode of Garten's cooking show, and she's probably making a simple Barefoot Contessa meal. Simplicity is a hallmark of hers, whether she's having friends over for a casual weekend brunch or a holiday dinner.
After decades of running her own business, she has valuable tips about hosting parties. Although, no matter the tip, simplicity reigns supreme. The reason being that simplicity usually means less stress, and less stress means a more relaxed — and fun — atmosphere. And, as she's said time and time again throughout her career, a good dinner party starts with the host having fun.
Even though Garten's admitted she still gets stressed before dinner parties, she's developed ways to make the entire process more manageable. She might go the "storebought is fine" route and serve a dessert platter that doesn't require any baking. Or she might make one of her make-ahead dishes.
The Barefoot Contessa is OK with skipping hors d'oeuvres if a 'really good dinner' is planned
Garten's hors d'oeuvres advice is this, they're not a requirement. In How Easy Is That?, her 2010 Barefoot Contessa cookbook, she explained her rationale. 
"I really do keep the party menus pretty simple," she wrote. Your friends have come to see you — not to critique your cooking skills! I'm asked all the time, 'How many hors d'oeuvres do I need to make before dinner?' 'None!' is my answer."
She continued, saying it comes down to how much time is spent preparing the meal. And, if she decides to serve something for guests to munch on before dinner, it's going to be "really simple."
"If I've planned a really good dinner for friends and it's going to take more than two hours to prepare, I'll almost never make hors d'oeuvres unless they're really simple," she said.
Garten gave the example of her Stilton and Walnut Crackers, something she " can freeze weeks ahead of time and defrost, slice, and bake before dinner."
Ina Garten hors d'oeuvres are unfussy
Once again, it's back to simplicity. It really is in every aspect of the TV star's food philosophy, including cocktail hour. Garten's hors d'oeuvres, as she noted in How Easy Is That?, include finger foods such as cherry tomatoes, salted cashews, "vinegarry caperberries," or potato chips.
Her trick is to serve hors d'oeuvres in silver bowls. "It's elegant, it's delicious, and frankly, no one really wants to fill up on pigs in blankets before a dinner that you've worked so hard on," she said. 
RELATED: The 1 Appetizer Ina Garten Says People 'Go Crazy' for at Cocktail Parties