When Is 'Dickinson' Season 2 Coming Out? Here's What To Know About Apple TV+'s Hit
One of the first shows to premiere on Apple TV+ was Dickinson, which gave a modern retelling of Emily Dickinson's life, but still set in her time period. The show had commentary on the patriarchy, on her sexuality, and a lot about death, personified by rapper Wiz Khalifa. It was zany at times but also a joy, not to mention really well-written. This is why the Season 2 announcement, which came before Season 1 even aired, was so welcome. But when is it coming out? There's not a set release date yet, but probably sooner than you think.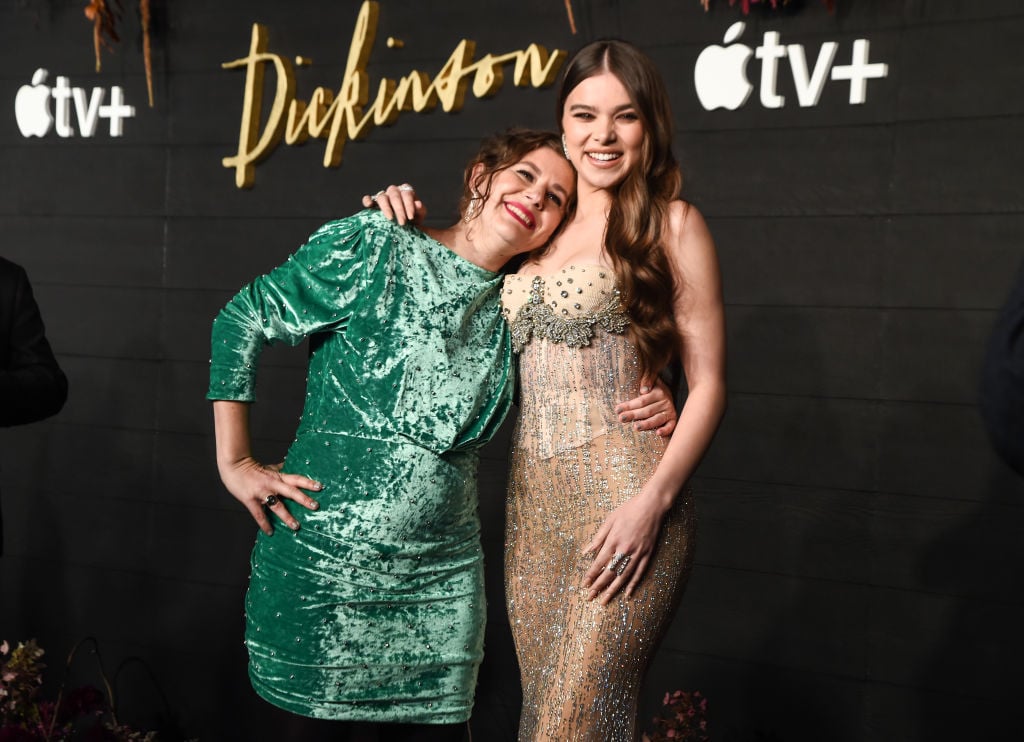 Season 2 of 'Dickinson' was filming in December and is set for later this year
As stated before, Dickinson was definitely successful. Starring Hailee Steinfeld as Emily, the show was nominated for a Peabody Award. Because it was renewed before the first season even came out, it was able to get most, if not all, of its filming done before the coronavirus (COVID-19) pandemic hit the world, and shut down all movie and television productions. The season is still set to premiere later this year, according to Deadline. 
Joining the cast is Finn Jones, who appeared on Game of Thrones and played Iron Fist in Marvel's Netflix series Iron Fist and The Defenders. He's set to play Samuel Bowles, "an energetic and magnetic newspaper editor," according to Deadline. And they're adding Pico Alexander as well, who was in Catch-22 and Home Again. He's portraying Henry "Ship" Shipley, who is a dropout from Amherst College living in the Dickinson household.
The creator of 'Dickinson' just signed a new deal with Apple TV+, so a Season 3 is a possibility too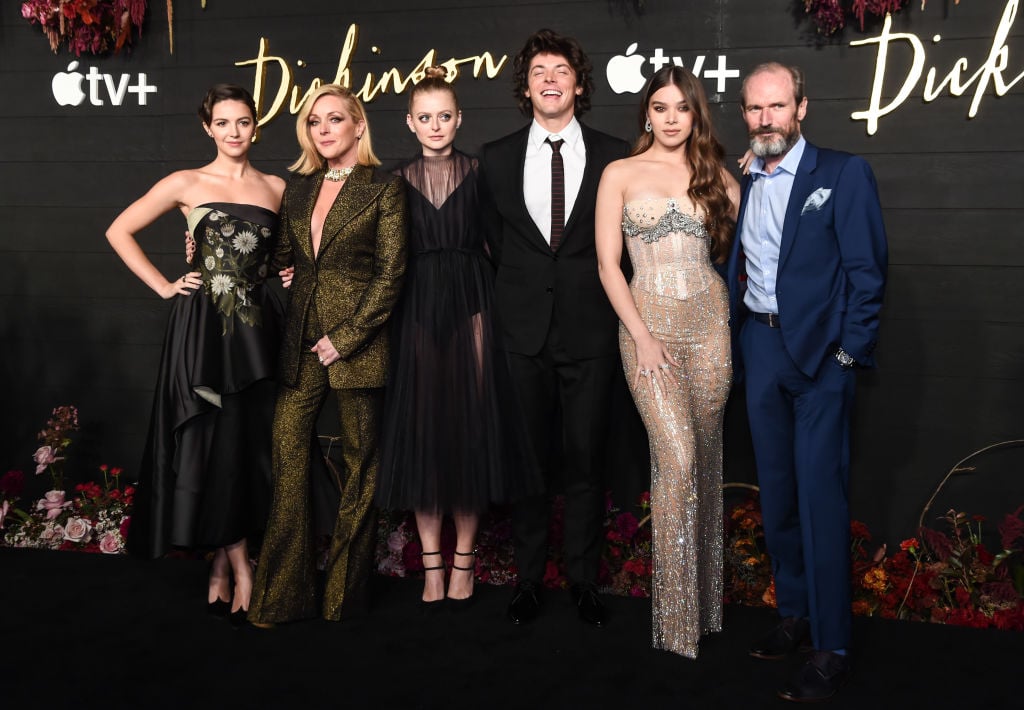 And if you're itching for even more Dickinson past season 2, then there's more good news. The creator, showrunner, and executive producer of the show, Alena Smith, signed a massive deal with Apple TV+. Deadline reported on May 6 that it's a "multi-year agreement" and Smith will create more TV shows for them, exclusively for Apple TV+. 
While this doesn't officially confirm a Season 3, it's a safe bet. Especially considering Smith already has ideas about what Season 3 could bring. In an interview with The Hollywood Reporter in November, Smith shared that Season 2 doesn't quite get to the Civil War yet. But Smith is aiming to get to that part in American history for Emily and the rest of the cast. Season 2 gets very close. 
"The season kind of builds up to the event of Harpers Ferry, of John Brown's raid on Harpers Ferry, which we are kind of figuring in our show as kind of a 9/11 moment or a moment when war becomes inevitable and the society that has held itself together so far knows that it's not going to work anymore," Smith told The Hollywood Reporter. "If and when we have a Season 3, that would be when we were in a Civil War."
Season 1 talked about Emily's obsession with death; Season 2 will focus on fame
In the first season, in addition to introducing Emily and her love affair with her best friend Sue, along with her family, it focuses on death. Death is a major part of her poetry, as the audience sees, and the show creates a character of death. Not a Grim Reaper, but a dashing Wiz Khalifa in an epic carriage. While Emily is obsessed with Death and even begs for him to take her life a couple of times, the second season will move away to another topic Emily's life revolved around: fame.
Smith said that these upcoming episodes will take more of a look at why Emily doesn't publish her poems before she dies. Of course, we see that her father was very much against it, giving viewers one reason for her not publishing. However, it's also her "deeply ambivalent relationship to fame," which can be seen in the "many" poems Dickinson wrote about "running from fame or rejecting fame," as Smith said.
She also shared how the modern viewing of Emily Dickinson's story will shape the second season as well. Today's millennials live in a world with influencers, where anything could make you go viral. Smith wants to ask some key questions. "What would it mean to choose being a nobody, to borrow a key word from Emily Dickinson?" she said, "What would it mean to choose being anonymous, being invisible, being unseen and what kind of power is there in being a nobody?"
There's no doubt Season 2 will get the audience to really think about those, and also be another great season.