When Is 'It's the Great Pumpkin, Charlie Brown' on TV in 2019?
Halloween is almost here. Have you written your letter to the Great Pumpkin? 
OK, so with the exception of Linus van Pelt, there aren't too many believers in the Great Pumpkin. But watching Linus wait for the Great Pumpkin to pay him a visit and watching as Charlie Brown gets stuck with rocks while trick or treating has become an October tradition for millions of people. And in 2019, you'll have two chances to catch the beloved Peanuts holiday special It's the Great Pumpkin, Charlie Brown. 
'It's the Great Pumpkin, Charlie Brown' airs October 22 on ABC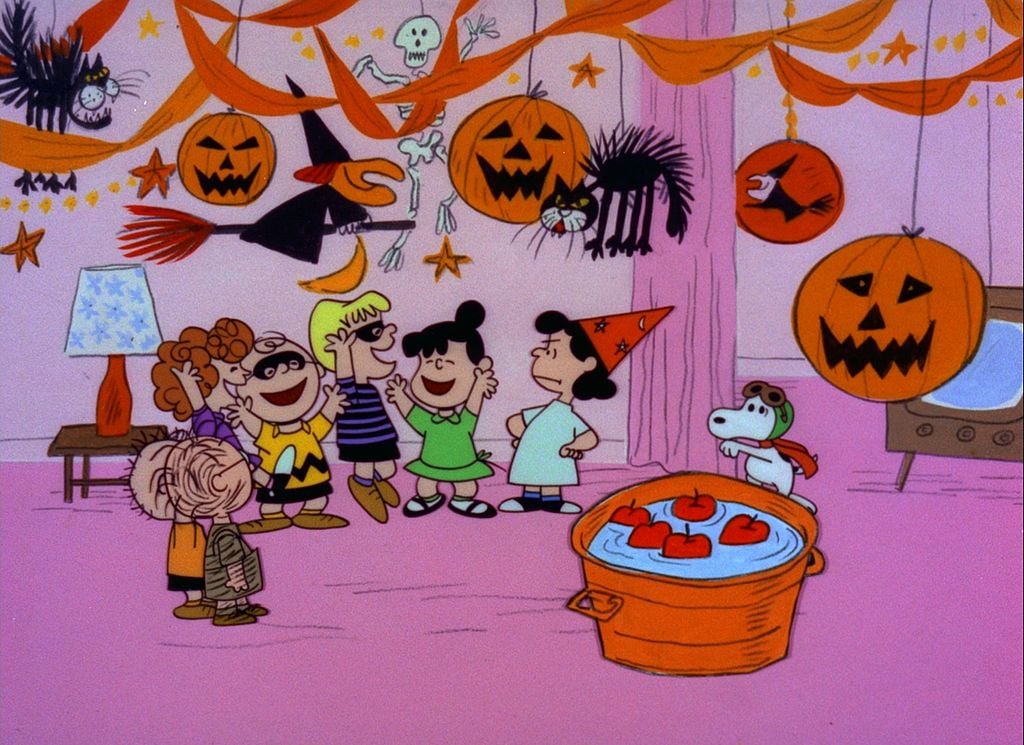 It's the Great Pumpkin, Charlie Brown will air Tuesday, October 22 at 8/7c on ABC. The 1966 animated special will air again on Sunday, October 27 at 7/6c. The second broadcast will be followed by You're Not Elected, Charlie Brown. 
It's the Great Pumpkin, Charlie Brown was the second Peanuts holiday special after 1965's A Charlie Brown Christmas. It first aired in 1966 and has been broadcast every year since. It follows the Peanuts gang as they celebrate Halloween, with Linus hoping that, finally, he will be visited by The Great Pumpkin, while Charlie Brown is invited to a Halloween party. Snoopy's famous alter ego The World War I Flying Ace also made his first TV appearance in the special, along with his flying doghouse. 
The history of 'It's the Great Pumpkin, Charlie Brown'
While Snoopy's battles with the Red Baron began in the comic strip, the idea of having the Beagle's doghouse transform into a plane came when developing the Halloween special. 
"As we were developing the script, Mr. Schulz lamented almost as an aside, 'Too bad we can't have Snoopy fly,'" executive producer Lee Mendelson told The Wrap in 2016. "Melendez, pretending to be offended, said, 'Hey, I'm an animator. I can do anything, including a dog flying a doghouse.' We all laughed and that's how Melendez and [animator] Bill LittleJohn created that scene." 
Mendelson also revealed that the key points of the cartoon that has become an integral part of many people's Halloween celebrations were hashed out in a single morning. The idea of Linus in the pumpkin patch already existed in the Charles Schulz comic strip. 
"We just added a Halloween party, a trick-or-treat passage of the kids and Snoopy flying the doghouse," Mendelson recalled. 
Where to stream 'It's the Great Pumpkin, Charlie Brown' 
Forgot to set your DVR? Don't stress. You can still stream It's the Great Pumpkin, Charlie Brown on-demand. While the 30-minute special isn't included with your Netflix or Hulu, or Amazon Prime subscription, you can rent it from Amazon Prime for $3.99 or purchase it for $13.99.  You can also rent or purchase it from YouTube, Google Play, Vudu, and iTunes. 
So far, air dates for the other two most popular Peanuts holiday specials, A Charlie Brown Thanksgiving and A Charlie Brown Christmas, haven't been announced. But if you want to get in the spirit early, they're also available for purchase or rent on Amazon and other on-demand streaming services. 
Check out Showbiz Cheat Sheet on Facebook!