When Led Zeppelin Went Full Country on 'In Through the Out Door'
While Led Zeppelin wasn't known for playing country, the band dove in headlong on a Texas-flavored track on its last LP.
Over the years, Led Zeppelin fans came to expect forays into different musical styles. On Houses of the Holy (1973), the band somehow married doo-wop and reggae on the whimsical "D'Yer Mak'er." And you can find "The Crunge," Zep's salute to James Brown, on the same LP.
That trend continued with 1975's Physical Graffiti, an album that featured "Trampled Under Foot," a heavier take on funk, in addition to "Boogie With Stu" and "Down by the Seaside." At that point, no could reasonably predict how a Zep record might turn out.
The final Zeppelin records kept the surprises coming. On Presence (1976), Jimmy Page paid tribute to rockabilly guitar greats on "Candy Store Rock." And on In Through Out Door (1979) fans heard John Bonham dive into samba on "Fool in the Rain."
But when Page plays the "chicken-pickin'" opening riff of "Hot Dog" (side 1 track 4), fans heard Zep embrace a vintage form of country music for the first time. And the band took it on tour the first chance it got.
Led Zeppelin tipped its hat to Texas country music on 'Hot Dog'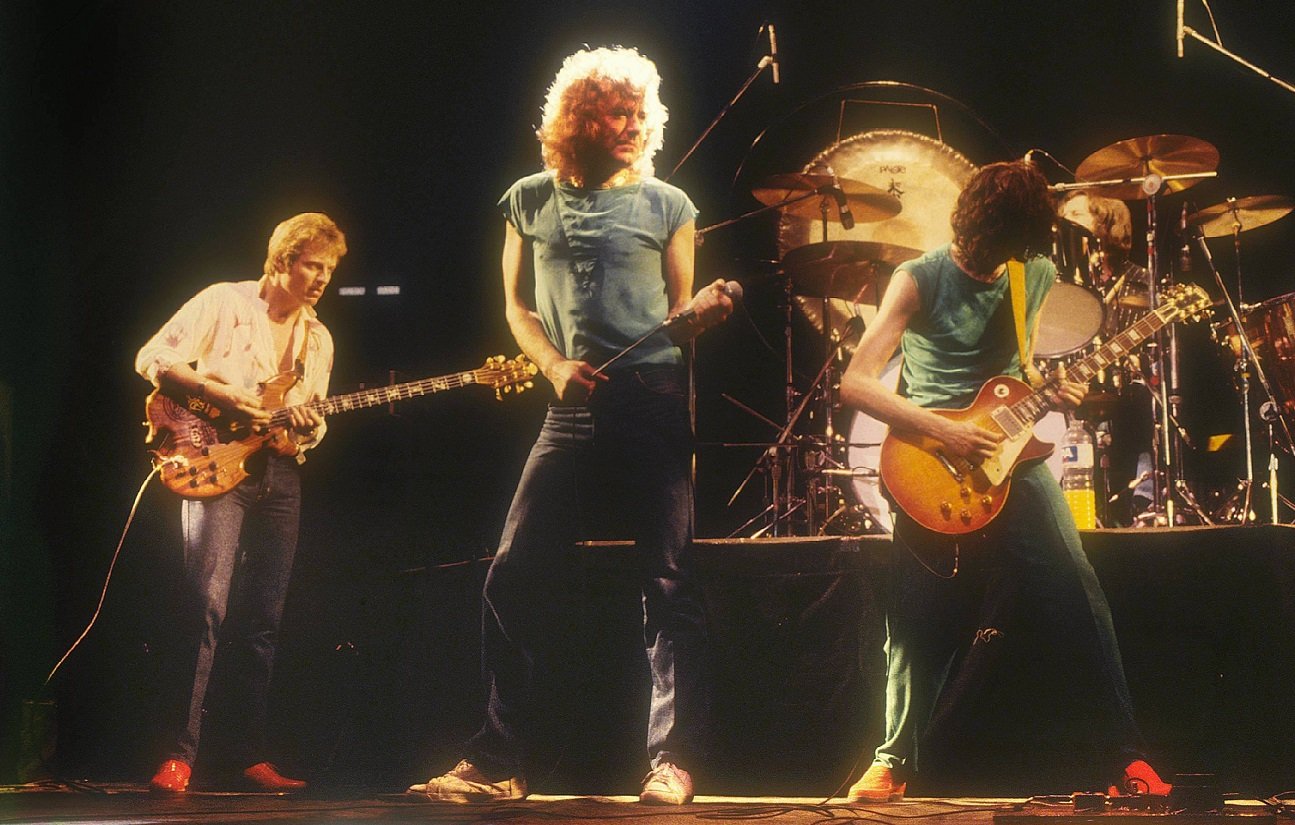 Rock fans probably didn't know what to make of In Through the Out Door when it hit record stores in 1979. After the very Zep opener "In the Evening," the needle worked its way to "South Bound Saurez," the first-ever track credited to Robert Plant and John Paul Jones alone.
From there, the band vaulted into the South American-inspired "Fool in the Rain." If your head wasn't spinning by that point, Zep closed out side 1 with "Hot Dog." On that track, the Zep took fans on a trip to the dancehalls of Texas.
After Page's opening riff, Jones enters the mix with a strong piano part that might outshine his bandmate's line. Behind them, Bonham lays down a shuffling beat that completes the Western feel. Finally, Plant joins in singing about the general store, dungarees, and the woman who's gone and left him.
That about covers the music in "Hot Dog," which doesn't break any ground in the country genre. But the band certainly enjoyed playing the only Page-Plant track on In Through the Out Door. Their setlist of the band's 1980 tour is evidence of that.
Robert Plant appeared to reference a groupie from Texas on 'Hot Dog'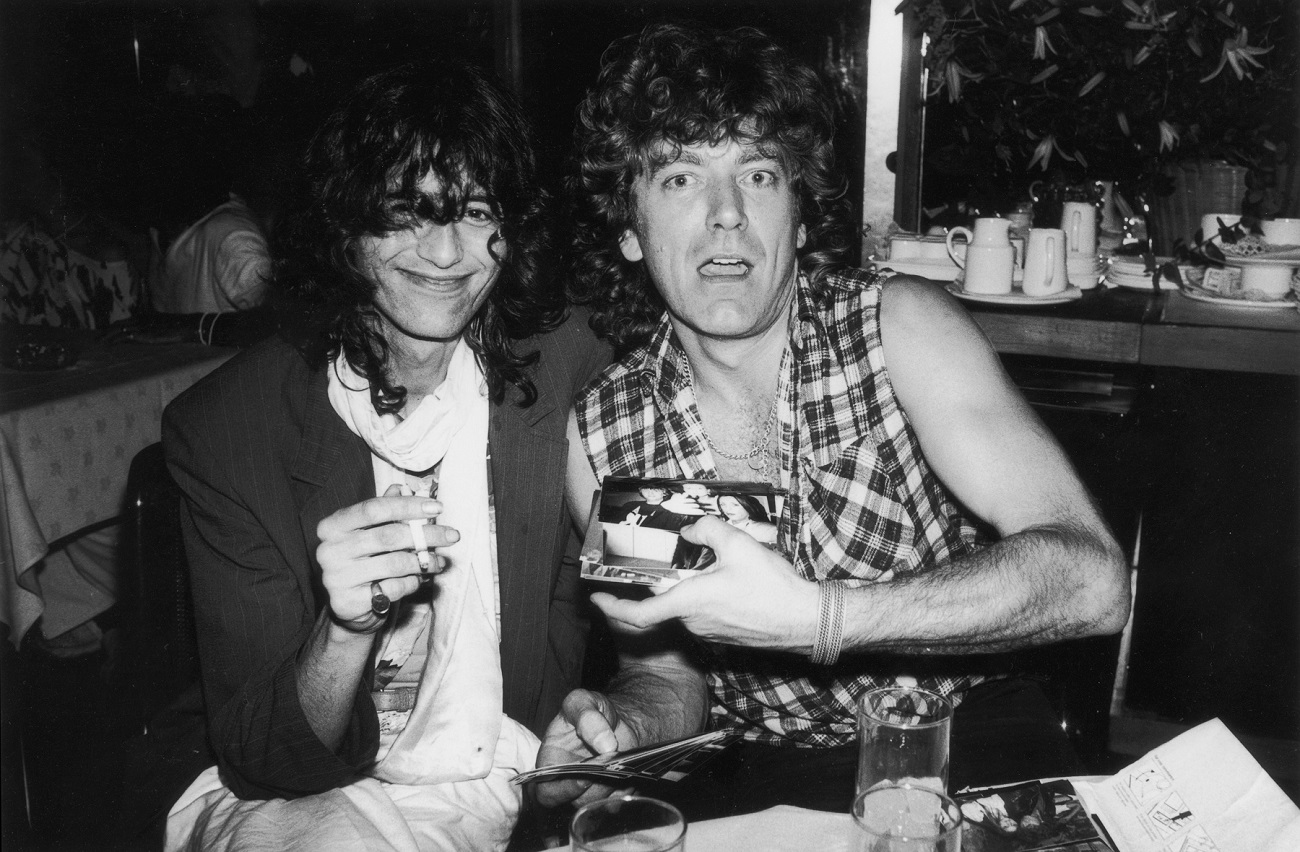 In summer 1980, Led Zeppelin toured Europe as the band took stock of things after a number of bruising years. And somehow "Hot Dog" took its place as a staple of the sets. Oddly enough, Zep took to playing this country romp after Page's majestic "Rain Song."
When introducing "Hot Dog," Plant would have fun with European audiences. "This is a song now with relation to the United States of America," he told a crowd in Rotterdam (via Led Zeppelin Reference) in June '80. "This is a track we must dedicate to the state of Texas."
A few days later in Zurich, Plant brought more banter to his "Hot Dog" introduction. "This is one that relates to the rigors of relationships in Texas," he quipped. "Hard time in Texas." As Plant noted, the lyrics seemed to reference a relationship he had with a groupie in the Lone Star State.
True to the narrator's promise, Led Zeppelin would "never go to Texas anymore." In September, Bonham died in his sleep, canceling the band's planned tour of North America and closing the book on Zeppelin.