When Led Zeppelin Went Full Rockabilly on the 'Presence' Album
When you think about the musicians who influenced Led Zeppelin, your mind might go straight to the blues. Indeed, on the early Zep albums, the band featured several supercharged versions of work by Willie Dixon and Howlin' Wolf.
But Jimmy Page and his bandmates had a much wider musical palette than that. Right from the start, you'll hear Page's love of folk music in tracks like "Babe, I'm Gonna Leave You" and "Ramble On." You also hear Motown and jazz influences on the drumming of John Bonham.
On later albums, you'd even hear a Zep salute James Brown ("The Crunge") and another to Joni Mitchell ("Going to Calfornia"). But to find the beginning of Page's fascination with the guitar, you have to go back to the rockabilly era.
When Page heard Elvis Presley's 1955 recording of "Baby, Let's Play House," he knew he wanted to be a musician. And while he'd showcased Elvis-era production design on numerous Zep albums, Page really explored his rockabilly roots on the Presence (1976) LP. And Robert Plant followed.
'Candy Store Rock' was Led Zeppelin's bluesy take on rockabilly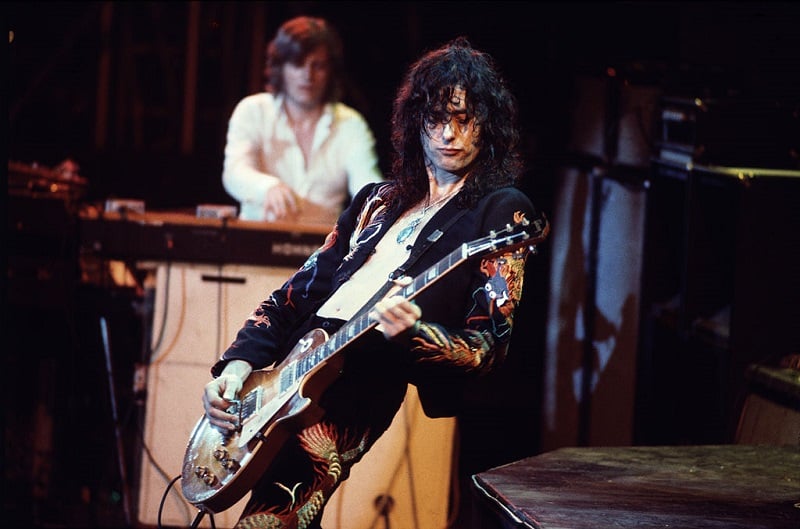 RELATED: 'When the Levee Breaks': How Jimmy Page Recorded John Bonham's Epic Drum Part
If you aren't a fan of Led Zeppelin's forays into acoustic music (or John Paul Jones' keyboard work), then Presence might be the album for you. Working mostly on his own, Page focused on heavy guitar parts on the '76 release, starting with the monumental opener, "Achilles Last Stand."
The thunder continued (courtesy of both Page and Bonham) on tracks such as "For Your Life" and the sledgehammer blues of "Nobody's Fault But Mine." But on side 2 of Presence, listeners get Zep's spirited take on rockabilly with "Candy Store Rock."
As with "Achilles," Page kicks things off on his own. But in this case he sets the tone with a slashing, uptempo riff that recalls James Burton, the Elvis guitarist Page revered as a teen. And after Plant enters with his best '50s "We-ll…" Zep gets off to the races, with Jones backing Page with a rocking bass line. (Plant said he went for Elvis imitator Ral Donner in his vocals.)
During the verses, the spotlight goes on Plant and Bonham, the latter of whom is in top form on both snare and cymbals. (For those who say Bonham was all bravado and no swing, see here.) Then Page follows with a twanging solo that salutes rock's guitar pioneers.
Page and Zep cranked out 'Candy Store Rock' on the fly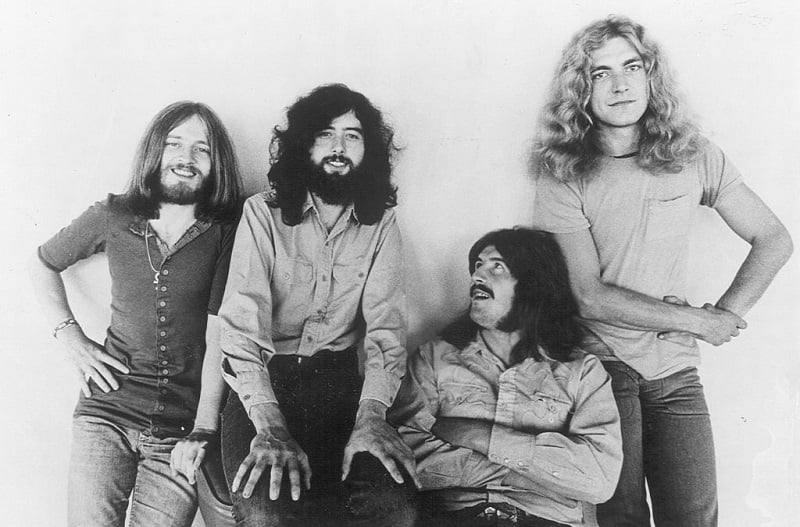 When you hear about the making of Presence, you understand the type of pressure Page and Zeppelin worked under. (The band made the record during its self-imposed tax-exile year.) Things got off to a terrible start when Plant and his family got in a serious car wreck while on holiday.
Since Plant could only spend a certain number of days in England, that meant he had to leave his wounded family and recuperate overseas (in this case, Malibu). To complicate matters, Page booked studio time in Munich but only got less than three weeks. (The Rolling Stones were following Zep in the same studio.)
Why did the biggest band in the world rush themselves in such a way? "I did not want the record to drag on," Page told Guitar World in 1993. "I felt that if it had dragged on, a negative, destructive element might have entered the picture." (This ominous statement hints at Zep's troubles at the time.)
So, working 18-20 hour days, Page rammed through the entire album in a little over two weeks. (He said he did all the guitar solos/overdubs in a single night.) And "Candy Store Rock" was among Zep's biggest rush-jobs tracks on Presence. In short, they just don't make them like Led Zeppelin anymore.
RELATED: When John Bonham Kicked Off a Classic 'Led Zeppelin IV' Track With a Little Richard Beat