When to Stream 'Lucifer' Season 6, 'Money Heist,' and These Other Netflix Originals in September
Netflix in September: Here's when new content such as 'Lucifer,' 'Money Heist,' and 'The Starling' arrive on the streamer.
Netflix plans to cap off 2021 with a bang, releasing several of its hit series and new fare during the last few months of the year. Lucifer, Money Heist, and more are due to drop their final seasons, and the heat is on. With so much to look forward to in September, it can be hard to keep track of all the arrival dates for one's favorite series and new movies. Here's a short list of which TV shows and films are among the streamer's most anticipated for September 2021.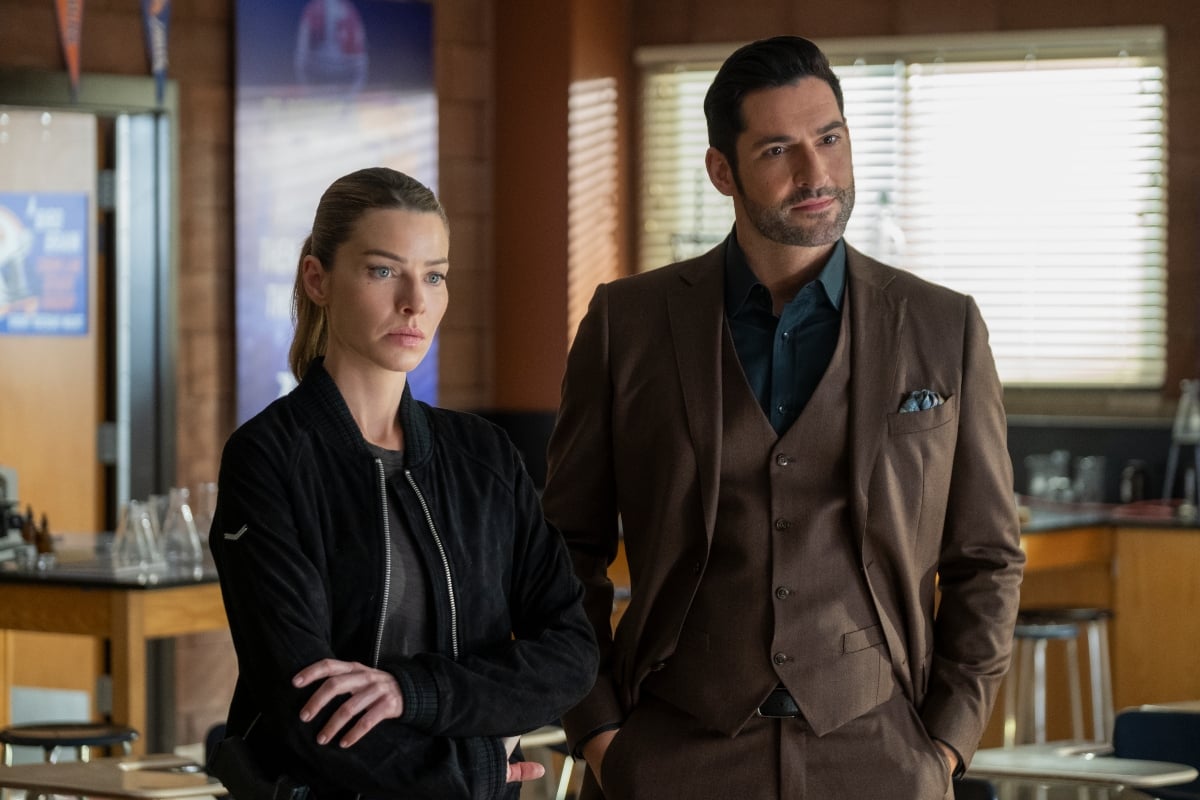 'Lucifer' Season 6
It's the final bow for the handsome devil and his crew come Sept. 10. Who thought that people would cry over Satan's personal woes and his love life? Rescued from the cancellation fire and revived by Netflix, Lucifer roped in fans all over the world. Season 6 wraps up with 10 episodes.
'Money Heist' Season 5
Get it locked and loaded because the war goes down on Sept. 3. International hit Money Heist, or La Casa de Papel, took over with its brilliant writing, compelling characters, and action-packed sequences. But it all comes to an end with a two-part release. Volume 1 hits Netflix on Sept. 3 and Volume 2 drops on Dec. 3.
'Afterlife of the Party'
Victoria Justice stars as Cassie, a party girl who dies in a freak accident in Afterlife of the Party. She gets a shot at redemption after death, but will she ace the lessons she's supposed to learn? Check out the movie on Netflix on Sept. 2.
'The Starling'
Melissa McCarthy shines in Hulu's Nine Perfect Strangers, but fans can see her in another dramatic role in Netflix's The Starling. The film centers on her grieving character, Lilly Maynard and her husband Jack.
Per the movie's synopsis, "After Lilly (Melissa McCarthy) suffers a loss, a battle with a territorial bird (The Starling) over dominion of her garden provides an unlikely avenue for her grief and the courage to heal her relationships and rediscover her capacity for love." Stream it on Sept. 17.
'Nightbooks'
A film adaptation of a book, Nightbooks follows Alex, a young boy who's held captive by a witch who requires him to create a new story for her every night. If he doesn't, he and his friend must remain trapped in her house. Look for it on Sept. 15.
'He-Man and the Masters of the Universe' Season 1
Attention: He-Man and the Masters of the Universe is a separate entity from Kevin Smith's Masters of the Universe: Revelation.  This new animated series follows teenage Adam as he discovers the power of Grayskull and his destiny to fight for Eternia. It's geared toward children and season 1 drops on Sept. 16.
'Sex Education' Season 3
Fan-favorite Sex Education will feature a small time jump when season 3 hits the streamer on Sept. 17. More of Eric's story will take center stage, and a slew of new characters appear in the series. Viewers will get to see how Otis' unheard voicemail affects the storyline and follow Jean's pregnancy. And Jason Isaacs joins the cast this season as Headmaster Groff's big brother.