When Will 'Jeopardy!' Resume Filming?
The popular evening show Jeopardy! is one of many television shows that has been impacted by the COVID-19 crisis. Countless movies and TV shows have had to postpone filming due to the coronavirus, and when the virus first came on our radar, nobody could have expected it would become what it has. Now, Jeopardy! will soon run out of new episodes and will likely resort to re-runs. When will the show resume filming?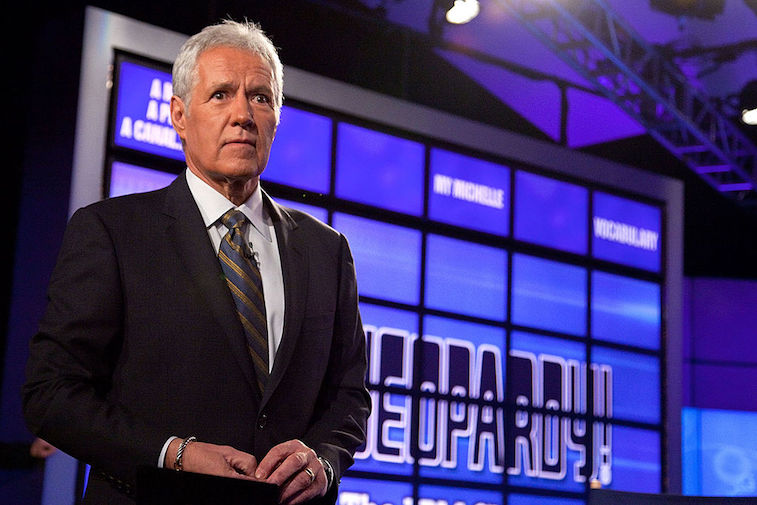 'Jeopardy!' is one of many shows and movies impacted by the coronavirus
When the coronavirus outbreak created widespread changes starting back in March, TV and film production grinded to a startling halt. With it being unsafe for people to be in close proximity to one another, it was nearly impossible for production companies to continue filming. Though host Alex Trebek stands alone while he reads the questions, the three contestants aren't more than a few feet apart — not to mention the studio audience. Production was cut in March, and it hasn't resumed.
RELATED: What 'Jeopardy' Host Alex Trebek Has Been Criticized For Over the Years
Alex Trebek has been handling the coronavirus as best as possible
Jeopardy! legacy Ken Jennings appeared on the show in 2004, where he won 74 regular-competition episodes in a row. During that time, he and Trebek got to know each other quite well, and in April 2020, Jennings spoke with Fox News about how Trebek is doing during the pandemic. "Jeopardy! has production shut down for the pandemic and he is still itching to get back to work," Jennings said. "That's a guy who loves his job, and I think that's what's keeping him healthy and alive at this point."
The show doesn't have a certain startup date — but it might not be until August
Right now, it's unclear when production will restart for the show, but with the Los Angeles lockdowns suspected to last through August (the show is filmed in Culver City, just outside of L.A.), it's likely that filming will not resume before then.
Even when things do start up, they won't be the same for a while. According to Jennings, the show won't have a studio audience for quite some time, due in part to the social distancing restrictions but also due to making Trebek's health the main priority. "I know that [Trebek is] doing chemotherapy, so his immune system is shot and he's really taking that seriously," Jennings said. "And that's one of the reasons why you won't be seeing Jeopardy! with a studio audience anytime soon, even when it comes back, because they're very protective of Alex's health, and that's how it should be. We've got to be careful in these times."
The show reportedly filmed enough episodes to last through the end of May, but once those new shows run out, they'll likely have to replace them with reruns for an uncertain amount of time. Perhaps it would be a good opportunity to show all 74 episodes of Jennings' streak? After all, there likely won't be e large enough gap in time to ever do that again. Either way, we'll still be watching reruns, because after all these years, we're still hooked on the dinnertime game show.