When Will 'Outlander' Book 9 Be Released?
Diana Gabaldon announced that she's finished writing 'Go Tell the Bees That I Am Gone.' So when will 'Outlander' Book 9 be released?
Diana Gabaldon just announced great news for Outlander fans. The author finally finished writing Go Tell the Bees That I Am Gone, which means readers will get to dive back into a fresh Fraser story soon. But now the big question is, when will Outlander Book 9 actually be released?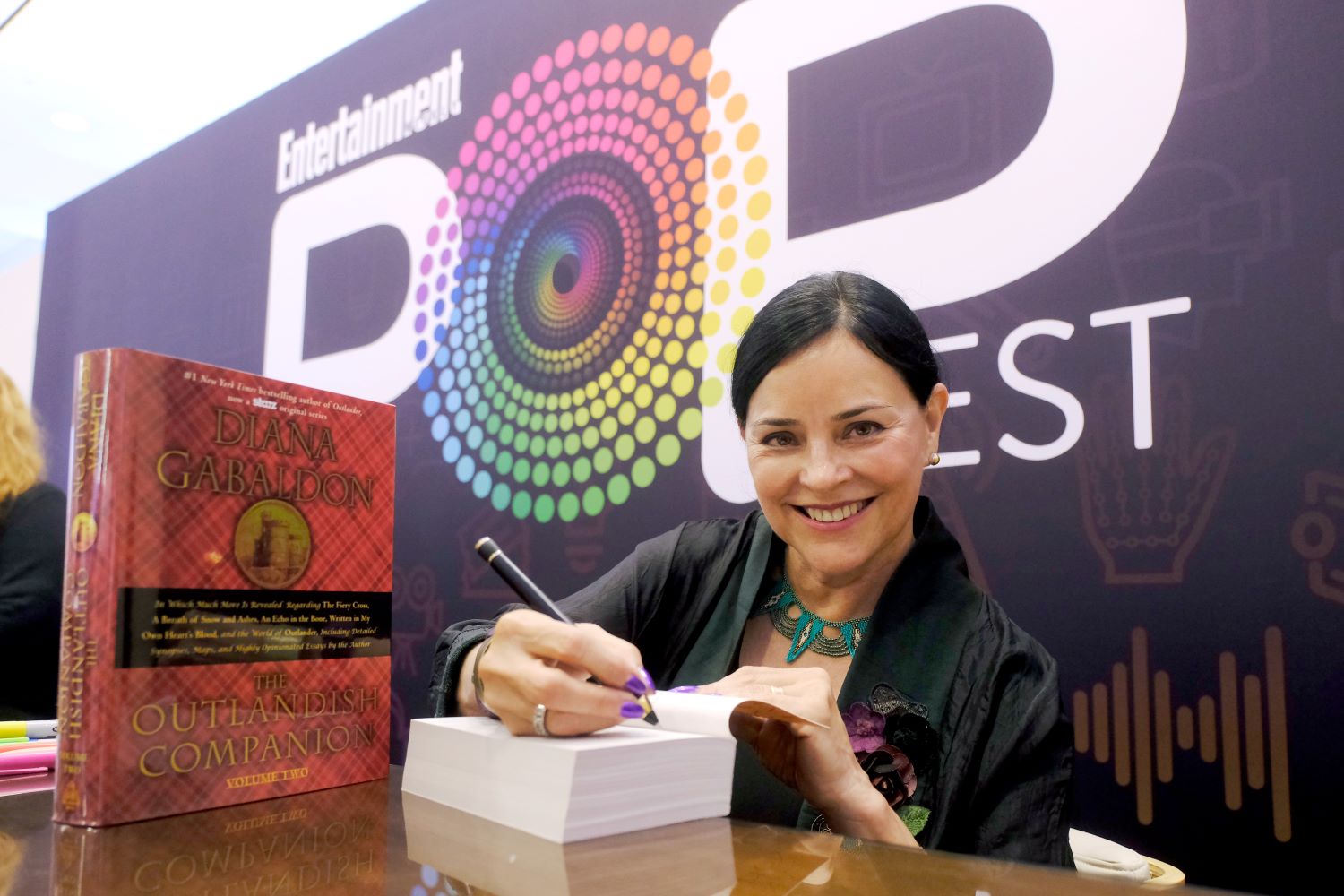 'Outlander' author Diana Gabaldon was a professor before she became a writer
Before Gabaldon published her first Outlander book in 1991, she was a science professor at Arizona State University. She holds degrees in Marine Biology, Zoology, and Quantitative Behavioral Ecology, none of which have anything to do with the historical fiction she's known for. 
"I wanted to write a book for practice to learn how to write novels, and I was thinking, what would be the easiest possible kind of thing to write," Gabaldon told January Magazine. "I thought perhaps that would be a historical novel because I was a research professor — Well, I was a scientist, but I did know how to use the library, and it's easier to look things up than to make them up entirely. So I said, 'OK. I'll write a historical novel.'"
She never expected her book would be published
Gabaldon's Outlander books are beloved worldwide. And they've inspired the Emmy Award-winning STARZ series starring Caitriona Balfe and Sam Heughan as her lead characters, Claire and Jamie Fraser. But when the author began writing her first novel, she never expected it would see the light of day. 
"Outlander was my practice book," Gabaldon wrote in a tweet. "I never intended to show it to anybody; it was just for me to learn how to write a novel. Which I did. <cough>  But then I _had_ this novel, and Stuff Happened."
Now that it's complete, when will 'Outlander' Book 9 be published?
In March 2021, Gabaldon announced that she finally finished book 9 of the Outlander series, Go Tell the Bees That I Am Gone. In a tweet, she shared a photo of her screen displaying the novel's final words,  "The End."
"YES!  BEES is FINISHED!!" she captioned the tweet. "No, I have no idea when the pub date is – the publisher decides that."
Gabaldon's tweet suggested that there is no specific publishing date for Book 9 as of now. But on her website, the author went into more detail about the steps leading up to a release.
"I've finished writing Go Tell the Bees That I Am Gone, as of March 27, 2021!" Gabaldon revealed. "Now this new book enters the publication process, outlined below, which will likely take months (a guesstimate only)."
"Please keep in mind that I do not set the publication date, the day when you can buy the book at a bookstore," she added. "That date will be decided by my publishers. Stay tuned!"
Fans may have to wait for the new Outlander story. But in the meantime, they can enjoy Gabaldon's spinoff Lord John Grey series, which is available at most major book retailers.