When Will 'Outlander' Season 6 Drop on Netflix?
Outlander just finished season 6 on Starz, and fans are already asking when it will drop on Netflix. The answer to that question, though, depends on where you live. Here's everything we know about Outlander Season 6 on Netflix.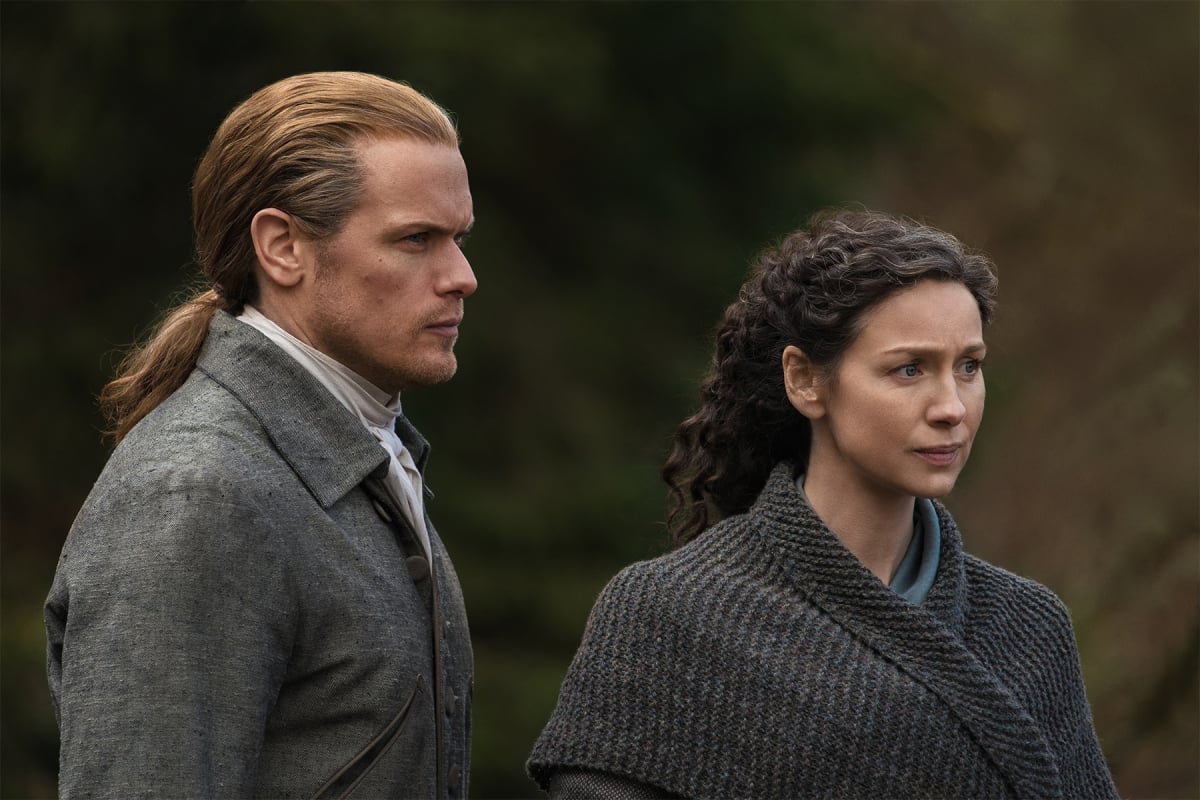 Fans will need to be patient as they wait for 'Outlander' Season 6 to drop on Netflix
Ever since Starz made a deal with Netflix to stream Outlander in the United States, there has been a two-year gap between a season airing on Starz and premiering on Netflix. For example, season 5 of Outlander ended on Starz on May 1, 2020, and it just dropped on Netflix on May 10, 2022.
Because season 6 of Outlander just ended on May 1, 2022, it won't premiere on Netflix until May 2024. This could change, however, if Starz and Netflix amend their agreement in the coming months — but fans shouldn't expect that to happen.
With Outlander being a Starz original, the premium cable outlet will likely keep the most current season of their most popular show on their streaming platform as long as possible before handing it off to the biggest streamer on the planet.
If that two-year gap remains, fans will see the premiere of Outlander Season 7 on Starz before they see season 6 on Netflix. Executive producer Matthew B. Roberts has promised that season 7 will premiere in late 2022 or early 2023.
The time-traveling drama is a Netflix original in some countries
While Outlander is branded as a Starz Original Series in America, that's not the case in other parts of the world. In select regions, the show is carried as a Netflix Original and distributed exclusively by the streamer.
In those "Outlander Netflix Original regions," a new episode is available within 24 hours of it airing on Starz in the United States. So, some areas already have season 6 streaming on Netflix. Those regions are: Belgium, France, India, Malaysia, Japan, Hong Kong, Poland, South Korea, and Singapore.
For Outlander fans who don't live in those regions, they can use a VPN (Virtual Private Network) to get access to the Netflix platform in those areas and start watching season 6 right away.
When will 'Outlander' Season 6 be available in Canada, Australia, and the UK?
In most main Netflix regions, Outlander is not labeled as a Netflix or Starz Original. Instead, a local distributor airs the new episodes weekly, and then it hits Netflix at a later time. As a rule, there's about a one-year gap between the broadcast date and Netflix premiere in these regions.
Netflix Australia had Outlander Season 5 less than one year after it aired, as it premiered in February 2021. That indicates that season 6 will be available down under in February 2023. Canada has a slightly shorter timeline, with about 11 months between the broadcast date and streaming premiere.
When it comes to the UK, Outlander is not available on Netflix at all. Instead, the streaming rights were sold to Amazon Prime Video. So, fans in the UK can watch all six seasons of Outlander on Amazon via the Starz Play add-on right now.
RELATED: 'Outlander': Sam Heughan and Caitriona Balfe Spill on Shooting That Shocking Season 6 Finale and What It Means for Season 7