When Will Smith Realized His Family 'Wasn't Happy With the Direction That [He] Was Taking Them'
When Will Smith realized he wasn't taking his family in the right direction. How did the actor come to the realization, and how did he respond?
Will Smith and Jada Pinkett Smith have two children together — Willow and Jaden Smith — who are both quite familiar with the spotlight. Boasting their own claims to fame and celebrity parents likely isn't easy (for the parents or the kids). As a result, it hasn't always been easy for Will Smith to make the right decisions in his family's eyes.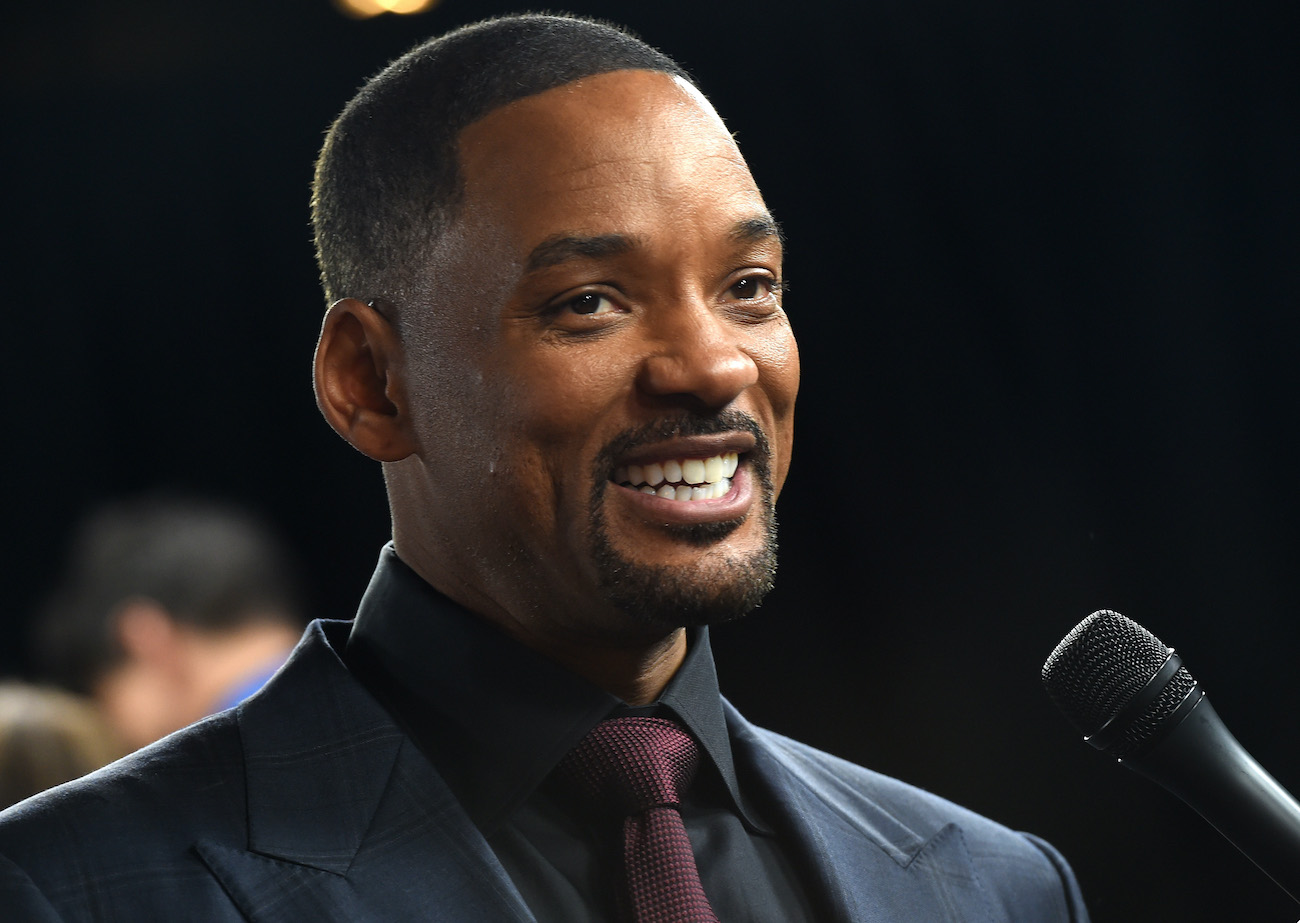 A while back, when Willow Smith received a lot of attention following "Whip My Hair," he guided her in a direction that led his daughter to push back on his parenting and career leadership style. As USAToday notes, Willow Smith entered a bit of a rebellious phase following "Whip My Hair," as she aimed to discover what her "dream entailed." Those around her began sculpting that image for her and pushing her in a direction she didn't know was the one she wanted to go in. 
Willow Smith on "Whip My Hair" and questioning her purpose 
Willow Smith explained that life wasn't too easy following "Whip My Hair," and she was struggling to figure out who she was and what her purpose in the world was. Following the hit song's release, she said: 
I feel like I lost my sanity at one point…I had just stopped doing singing lessons and I was kind of just in this gray area of 'Who am I? Do I have a purpose? Is there anything I can do besides this?

USAToday 
Willow Smith also noted that she had to forgive her parents, especially Will Smith, during an episode of Red Table Talk, as he was quite harsh on her during that time period. She noted:
I definitely had to forgive you and daddy for that whole "Whip My Hair" thing. It was mostly daddy because he was so harsh at certain times. It was a couple of years, honestly. Trying to regain trust for not feeling like I was being listened to or like no one cared how I felt.

USAToday
Will Smith, in hindsight, realized that some of his decisions during that phase in Willow smith's life may have been misguided, leading the actor to reevaluate his parenting. 
Will Smith on realizing he was taking the wrong steps with his family 
During an interview with HauteLiving, Will Smith divulged some details concerning his dynamic with daughter Willow, especially surrounding the "Whip My Hair" period. He explained: 
As a man―if your daughter says no, there's really nothing you can do. She really tested me. She was like, no she didn't want to. She was done with "Whip My Hair." She was done with performing, and as a protest she shaved her head bald. That was really the first time that I realized that my family wasn't happy with the direction that I was taking them. 

HauteLiving
Will Smith went on to explain that, though on the outside, his family was "winning —" with each member succeeding in showbiz — they weren't happy. He said:
I felt like I was winning. We were succeeding. We had Karate Kid [starring Jaden]. We had "Whip My Hair." Jada had Hawthorne, and we hosted when Barack Obama won the Nobel Peace Prize―we hosted all of that in one year. I felt we were doing well, and my family wasn't happy. 

HauteLiving
He ended up taking two years off, he sought guidance from Michaela Boehm, who taught with David Deida (author of The Way of the Superior Man). He read Deida's work and aimed to figure out what he didn't understand about his family's happiness, so he could be a better father.