When Will 'The Nevers' Return with New Episodes for Part 2?
Information on the Part 2 premiere of HBO's 'The Nevers.'
The Nevers' May 16 episode left fans with a nail-biting cliffhanger. Knowing the show still has more left in its first season, many fans are wondering when the HBO series will return with new episodes.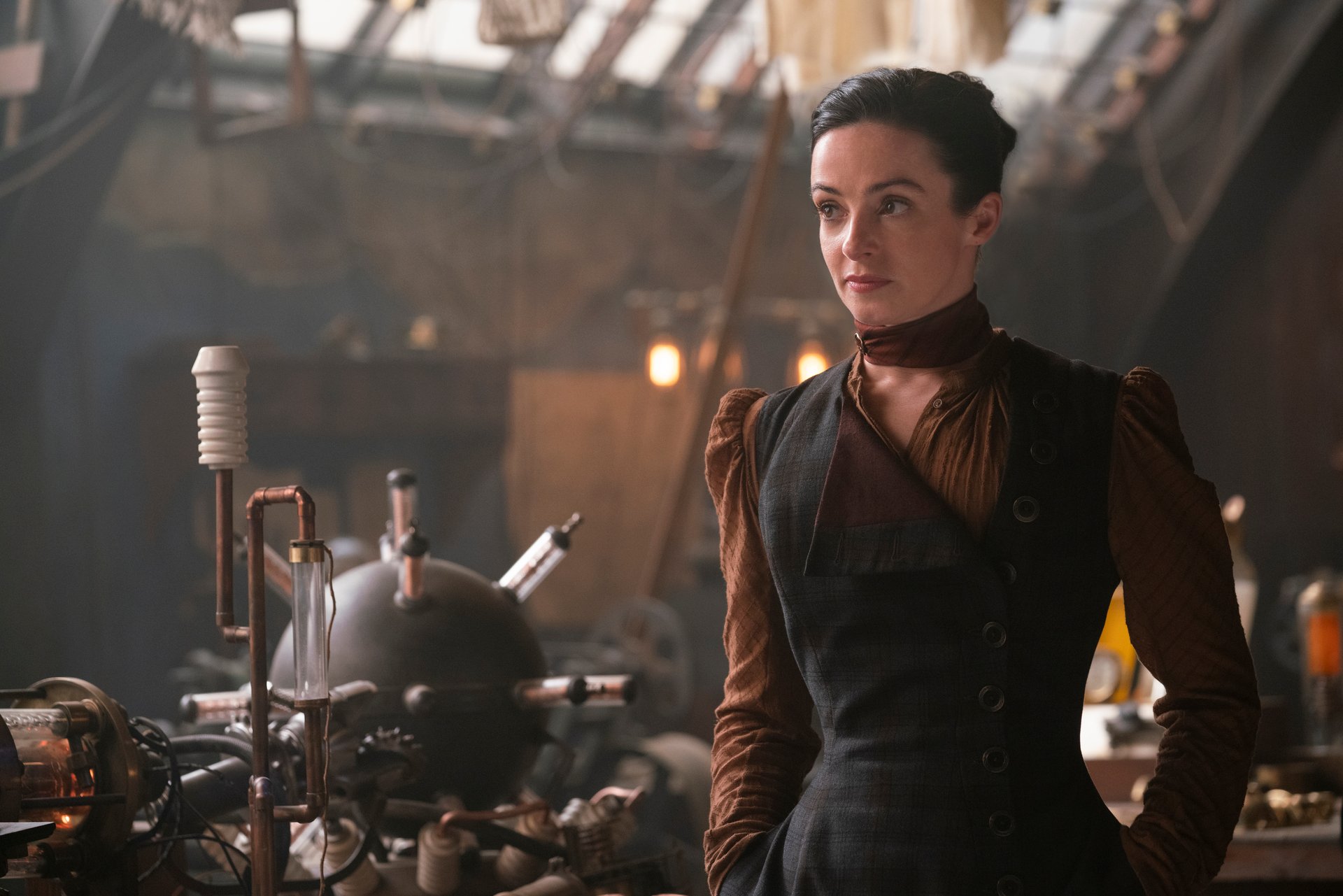 'The Nevers' Season 1 was divided into two parts
Fans were supposed to get a full 12-episode first season of The Nevers. But due to pandemic shutdowns, HBO decided to release the season in two pieces.
"We were shut down by the pandemic through Episode 5," HBO and HBO Max chief content officer Casey Bloys said in a statement to The Wrap.  "In September, we got back up to shooting [and] finished Episode 5 and 6. And there was kind of a natural narrative break at six. So that was the thought then was to air six episodes. So at least we had something to put out there for subscribers and fans."
Part 1 premiered on HBO on April 11 and continued to air weekly episodes every Sunday. Episode 6 of The Nevers, titled "True," serves as the mid-season finale.
When will 'The Nevers' Part 2 premiere?
After the short, six-episode installment of The Nevers, fans are anxiously waiting to dive deeper into the thrilling story of the Touched and Amalia True (Laura Donnelly). But unfortunately, HBO has yet to reveal an official premiere date.
When talking to The Wrap, Bloys revealed that the showrunners are working through the scripts and episodes. And he suggested fans will "get a better sense of timing" of when Part 2 will air as  "the weeks go on."
What are the prospects of 'The Nevers' Season 2?
With its first six episodes, The Nevers set the stage for an epic story that could potentially go on for several seasons. But as of now, HBO hasn't made a renewal or cancellation decision for the series, which means we don't know if it will return for a season 2. 
However, the prospects do look pretty good. According to HBOTheNevers.com, the series' producers have booked the show's filming studio for five years. And actor Olivia Williams, who plays Lavinia Bidlow, signed on with a five-year contract.
These long-term moves indicate showrunners — and quite possibly the network — have further plans for the series. However, nothing is set in stone. So fans may need to keep an eye out for any renewal/cancellation news from HBO.
'The Nevers' star Amy Manson says storylines for season 2 are afloat
According to actor Amy Manson — who plays Maladie on the series — if HBO renews The Nevers for season 2, showrunner Philipa Goslett has a pretty good idea on where it would go.
"I think given a few storylines or potential storylines from Philippa Goslett, Maladie's going to surprise you," Manson told PureWow when talking about the future of her character. I think as an audience. You're going to go, 'Where is she going to pop up next?' Or 'What's going to happen with her?'"